The Article
Keep A Hold On Him: More Garpax Girls
11th May 2016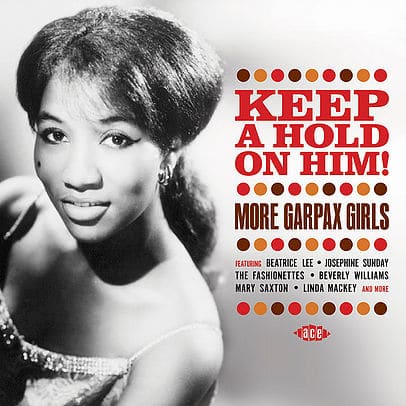 Title: More Garpax Girls
Label: Ace
Gary S. Paxton created a number of productions for female artists during the 60s. In fact, Ace has already collected one package featuring his work which was released in 2004. Paxton had a hands-on style to his production and kept a loyal band of writers and players for his work. He recorded for a range of labels but also his own Garpax imprint.
This new instalment mainly focuses on the 1960-1964 era and leans more towards blues. Paxton was an inspirational producer and many of his female artists thought warmly of him. One of his successes was a girl group called the Rev-Lons. Group member Rachel Hernandez has fond memories, "I idolised him. The first time I saw him I was in awe. He was so handsome, he had long hair but his skin was awesome. He had this funny grin on his face when he met us.  He was so smart, he was a genius. In the studio, he'd just get in there."
You'll also find singers such as Doris Webb (who had a smooth, slightly melancholy delivery) and Beverly Williams (complete with an innocently simple, wide-eyed, butter-wouldn't-melt aspect to a song) plus the Fashionettes (a classic girl group harmonic structure with an often sweet melodic approach to a song) and three tracks by Beatrice Lee. She recalls, "He was really drilling me because I couldn't always get the keys right. I'd be in the studio from the time I got there on Friday afternoon right after school. But they would take care of me."
Lee was a forceful singer. The title track to this collection is sung by Lee and she shakes the walls with her naturally powerful vocal.