The Article
Johnny Tillostson: Travelin' On Foreign Grounds
12th March 2015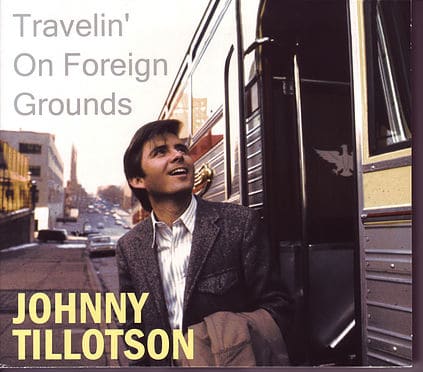 Title: Travelin' On Foreign Grounds
A singer/songwriter of pop/rock with an attractive tenor voice, Tillotson found immense success from the period around the late-50s to the mid-60s enjoying success via a range of hits. In fact, from 1958 to 1984, he placed 30 singles and LPs into the charts – no mean feat. Yes, he also troubled the R&B, easy listening and country charts but Tillotson was best remembered for his pop/rock ditties.
Inspired by Elvis Presley, Tillotson was signed to Cadence and issued his debut single: Dreamy Eyes/Well I'm Your Man, both written by the man himself. Success wasn't instant, however. In fact, single number six, Poetry in Motion, saw Tillotson break onto the scene. TV appearances, hits and a Grammy nomination for It Keeps Right On a-Hurtin', followed. The latter was a country-tinged song that was covered by his hero, Elvis Presley.
Tillotson toured like a trooper and his profile abroad was increased by his clever habit of releasing foreign language versions of his songs. And on that very subject… This new Bear Family release focuses on that brilliant idea. Including a welcome suite of rarities (clearly listed within the informative booklet) for all fans of the baby-faced rocker, what you have here is all of Tillotson's MGM-era recordings in Italian, Spanish, German and Japanese. Each language is grouped together and listed on the rear of the CD.
Listening to the tracks, what stands out is how accomplished Tillotson is in tackling each language, infusing it with emotion and feeling. While Italian and Spanish are inherently musical languages, German is never the easiest to deliver but our boy does it well. The real test is Japanese. Tillotson deserved major plaudits for even attempting so many songs in this vernacular but, would you believe it, he appears to breeze through the lot. In fact, his tenor delivery is actually an ideal tonal tool to tackle the argot. Tillotson fans who were previously unfamiliar with this side of the Tillotson career, will be delighted and, no doubt, pleasantly surprised with this CD.