The Article
John Surman: Playing With Space
27th July 2018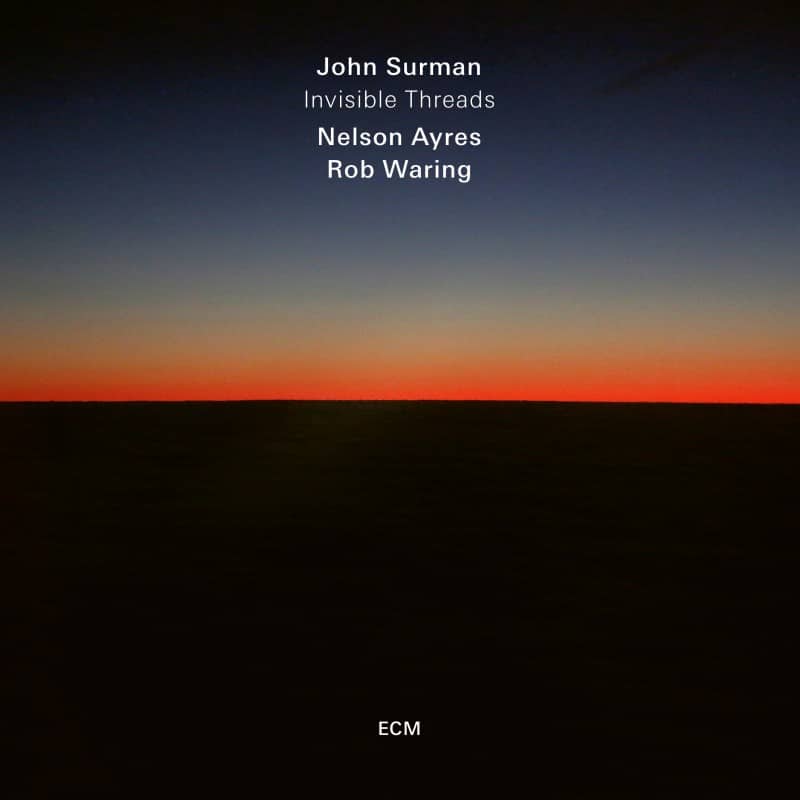 Title: Invisible Threads
Label: ECM
There's a sense of John Surman exploring the world music space on this CD (his first since 2012's Saltash Bells) with folky overtones. His journey, via baritone and soprano saxophones as well as bass clarinet, is accompanied by Brazilian Nelson Ayres on piano and New Yorker Rob Waring on vibes, marimba and percussion (the first recording from this trio) but the content is mostly Surman as e11 of the 12 tracks here are Surman originals. 
The playing itself feels like one long piece of music from Surman, an interconnected suite of moods and tones that restrains the emotion and keeps the pace low with an often sad feeling, ranging to one of stillness and meditation. On Still Waters, especially, retains that essence of the immobile and the reflective while The Admiral is a weightier affair but its pace is careful and precise. 
Even a sprightly little number like Pitanga Pitomba is sparse and stripped with an innocence and emptiness that explores air more than tone. You could say that Summer Song, from Ayres, is a welcome change of pace, a sort of advertising break away from the mood of the main feature which its almost a playful keyboard romance.
This CD, as it appear with all ECM products, features an admirable level of sound quality for a silver disc. There is a basic sense of empty space here that surrounds each musician but which allows separate reverb tails to trail from each instrument. More than that, it also allows the trio to actually play with the silence and for that silence to become part of the arrangement. The relatively broad dynamic breath within the soundstage encourages you to see the trio as an almost living entity, as they move and flow in tidal fashion, at times. 
[Don't forget to check out my new Facebook Group, The Audiophile Man: Hi-Fi & Music here: www.facebook.com/groups/theaudiophileman for exclusive postings, exclusive editorial and more!]