The Article
Jane And Barton: A truly scary album. In a nice way.
21st October 2016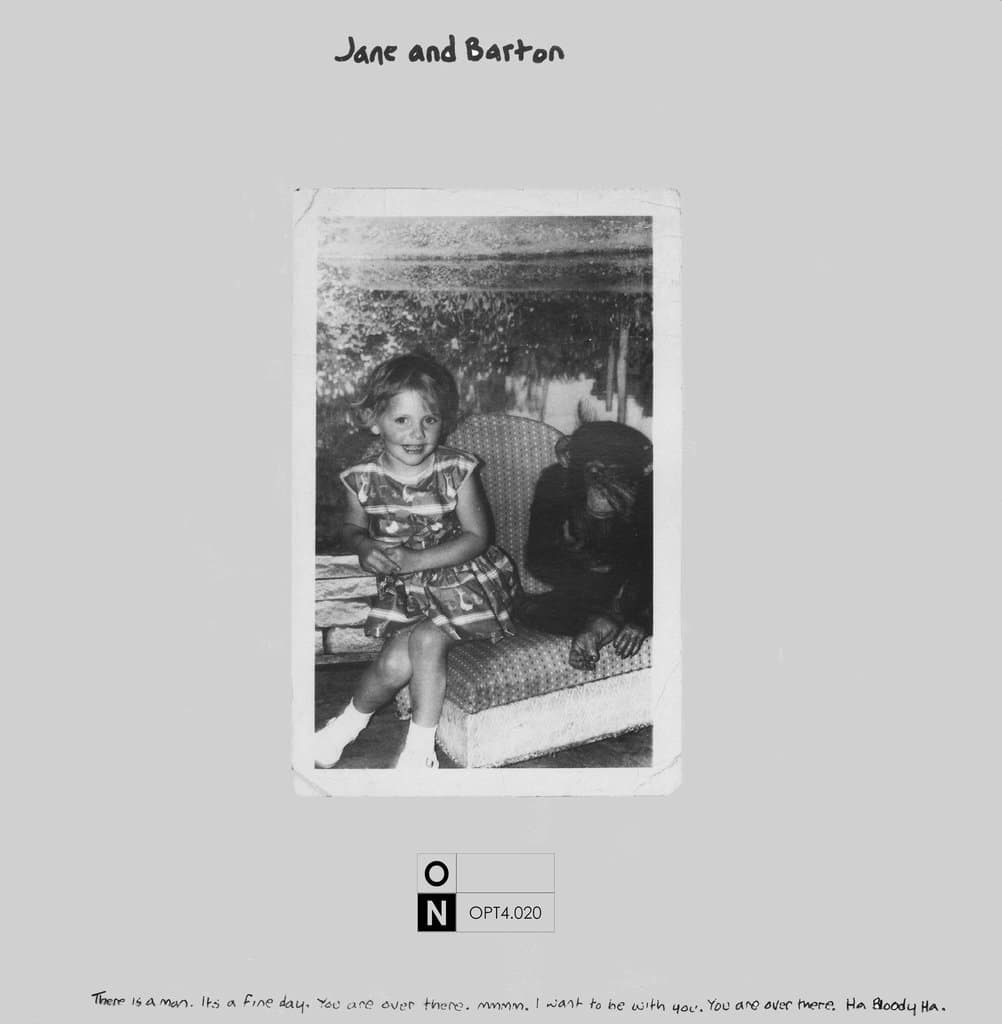 Title: Jane And Barton
Label: Optic Nerve
It's A Fine Day. Remember it? If you don't now then you will after listening to it for the first few seconds.
Actually, HERE is a quick video link to remind you – see you in a minute…
I don't know. There was something about the lazy musings and distracted manner of Jane Barton's singing on this track that I found immensely unsettling. The track, a single and poem created by Edward Barton, was the duo's highest placed single (reaching No 5 in the Indie chart of the time and the highest placed chart entry for any unaccompanied poem) featured Jane Lancaster and nothing else. No instruments. Nothing. It talked about life and its fine details and sounds positively ghostly. It's as if…as if you're waiting for the axe to fall. It's too pleasant.
This reissue of the 1983 album arrives as a 10″ vinyl/CD combo (the CD has two bonus tracks). I only had access to the CD for this piece. I find this creation still startling. Still unique in its presentation. Still haunting. In fact, 'still' is part of the album in itself because silence is a major factor in the arrangements of this nine-tracker. Lancaster benefits from having a simple 'English' voice. That is, her vocal might have a strength and the ability for complex delivery but there is also a clarity and transparency that includes an inherent innocence and directness that is most affecting.
Instrumentation is few and far between. A flute here, a smattering of piano there. A little bit of secondary percussion upon folkish instruments to disturb the silence. That lot tends to be played by Martin Moscrop and Andrew Connell. Fans of A Certain Ratio will raise their eyebrows.
In audiophile terms, the mastering is decent without being mind-blowing. This album would benefit from being on vinyl, it has to be said. This CD issue is pretty good though. Any compression is kept to a minimum and their is no vocal smearing or bass blooming. CD fans should have nothing to fear.
Yet, I still do. Somehow. For some unfathomable reason, the album scares me half to death.