The Article
It's Jamaica: Jump Blues Time – Jamaican Sound System Classics 1941-1962
11th May 2016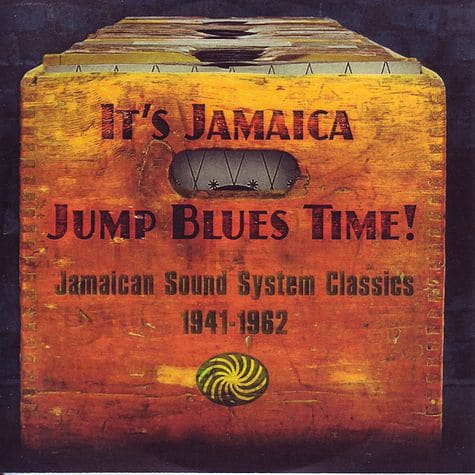 Title: Jamaican Sound System Classics 1941-1962
Fantastic Voyage continue their Jamaican Sound System Classics series which began way back in 2011. This is the fourth in the series and a full year since their third instalment. Of course, this 3CD set will be of interest to fans of Jamaican music. That particular part of the world is rich in musical riches and the amount of labels paying it serious attention are few and far between (apart from Fantastic Voyage, I can only think of Germany's Bear Family). In addition, however, anyone who has a liking for American-sourced R&B should also take note.
The series has been collated by Phil Etgart who acknowledges the difficulty in sourcing information behind the music because many of the DJs who played this music often obliterated all of the information of the disc in hand to retain a semblance of mystery for their audience. At that time, especially, a DJ was only so good as his music. The more exclusive, of course, the better.
Modern ears will, even so, recognise many of the artists featured on this compilation after the first few bars. Hence, we hear Louis Jordan's Pinetop's Boogie Woogie, Fat's Domino's She's My Baby, Joe Turner's Little Boy and T-Bone Walker's That Old Feelin' Is Gone. Yet, there are plenty of additional artists amongst these 84 tracks which will surprise and intrigue. Lynn Hope's Girl of My Dreams, The Capris' 'Let's Linger Awhile and The Spacemen's The Clouds are just a few.
Others on the compilation include Bobby Day with Ain't Gonna Cry No More. Day was a former member of The Hollywood Flames and Bob in Bob & Earl before he had a smash hit with Rockin' Robin.
Shirley Jean is sung here by Big Walter or Big Walter Horton, as he was also known. A shy man but a helluva harmonica player, he was 'rediscovered' in the late 60s by the likes of Fleetwood Mac and Johnny Winter. You can still see Walter with John Lee Hooker in the classic film, The Blues Brothers.
Also look out for Paul Gayten's Tickle Toe. Gayten was a R&B band leader, recording for Okeh and was a  songwriter and an executive at Chess. This pack offers a wide ranging compilation, that's packed with quality cuts.