The Article
Jack Scott: A Change Of Mood Is All It Takes
26th April 2017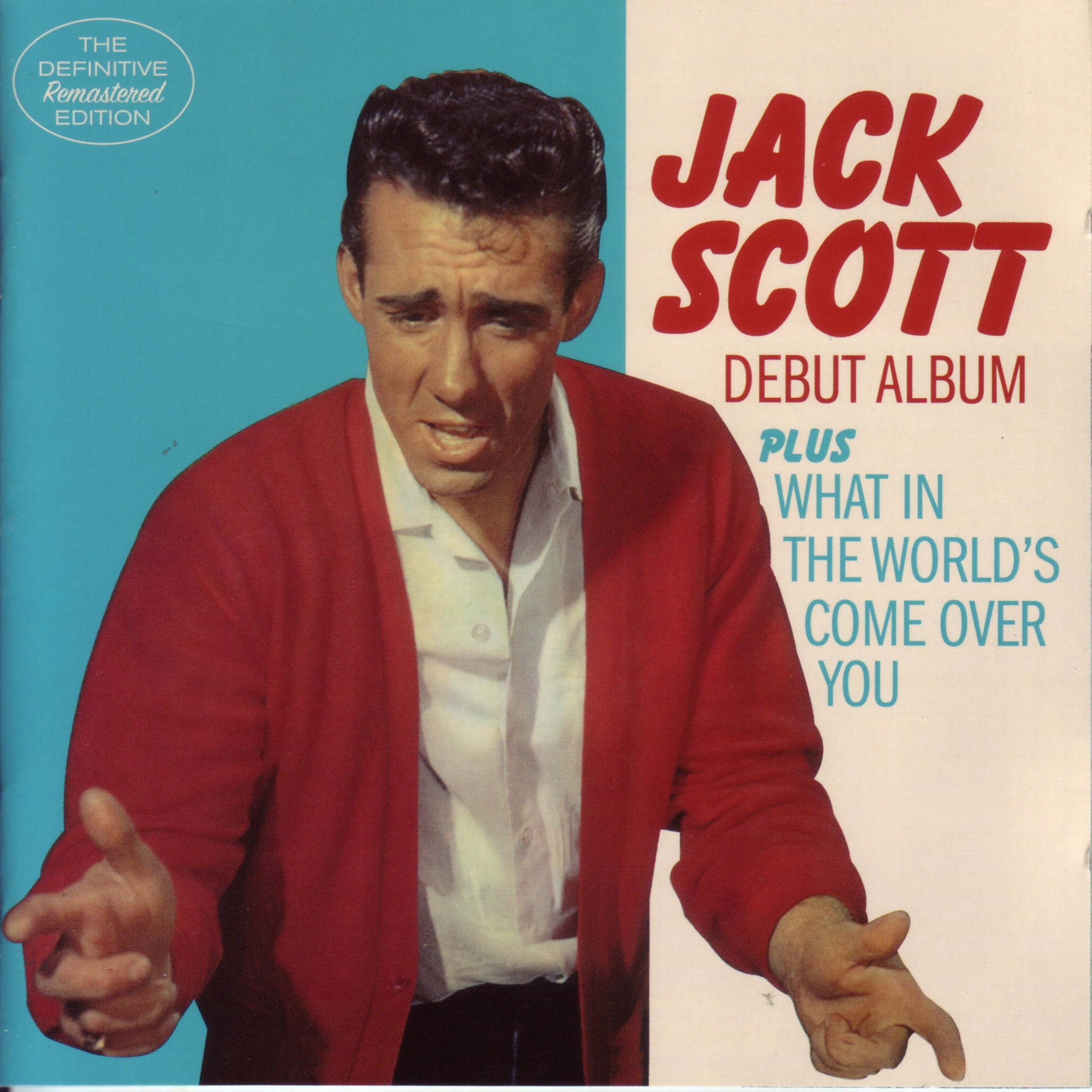 Title: Debut Album plus What in the World's Come Over You
Label: Hoodoo
He was a tough guy and sounded it. He should have been a top star but wasn't. A lack of luck? A lack of headline grabbing scandal? Who knows. Yet Scott's rock'n'roll sides are some of the best there is.
In 1958, Scott had written Greaseball after a jailed buddy of his – sounds like the sort of guy you wouldn't want to bring home to meet your mother – but that name was changed to Leroy because the original was deemed offensive to Hispanic Americans (and, presumably, mothers of the world). To partner Leroy, My True Love was penned for Scott's girlfriend of the time. Brill Records, owned by a local DJ, released the pair as a single. Eventually, another label, Carlton, heard the single and purchased the masters plus Scott's contract for $4,800.
This was the time when Scott's music changed and a certain focus arrived in his songwriting, "There was a change of mood," he said. "I wrote My True Love while we were working the Dance Ranch. Carl Perkins, Gene Vincent and all the others were coming up and coming into my head. My voice was changing a little bit. The feel was different. We had a different guitar player that gave us a different feel. We'd added the vocal group too (The Chantones) and polished the sound."
The proof was in the figures as One True Love hit No 3 on the Hot 100 with the flip side, Leroy scoring at No 25. The single sold over a million copies. Not bad.
"I'd wake up in the morning and mom would have the radio on in the kitchen and she'd say, 'Jack, your song is on again.' It was a thrill every day – like having your first brand new car – you can't wait to get out of bed to shine it. I was in semi-shock for six months."
Both of those songs appeared within his debut album (1958) that you can find on this excellent CD edition along with What in the World's Come Over You from 1960 that features the title track and Burning Bridges: both were hits. Including six bonus tracks from the same period, this package offers some great rock'n'roll.