The Article
I'm A Freak Baby: sometimes life changes music and then music changes lives
15th March 2017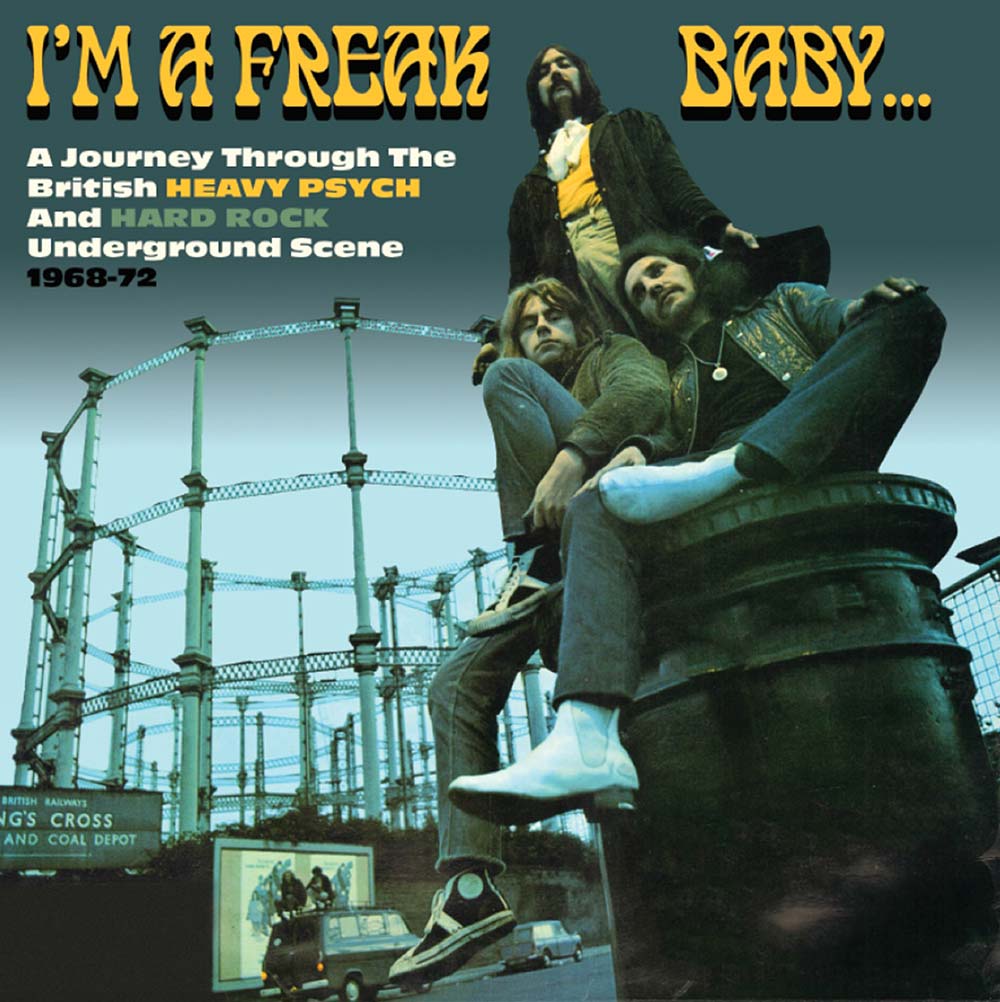 Title: A Journey Through The British Heavy Psych And Hard Rock Underground Scene 1968-72
Label: Grapefruit
A big title for big music stuffed onto three CDs totalling 48 tracks and featuring the likes of Chicken Shack, Uriah Heep, early Fleetwood Mac, The Deviants, Edgar Broughton Band and Skid Row.
This is a collection of music that celebrates simple, hard rock. One, as the liner notes says, that was "visceral" and was dismissed as 'moronic" by those looking for more cerebral fare such as prog. As one band who appear in this box set commented, they were not good enough musicians to play prog so they played this stuff instead. That's an oversimplification though because, as the magazine Cream stated, this music reflected the young's attitude to the prospect of, "…dead-end factory jobs…the entire depressing, English working class experience."
Featuring a 34-page booklet that contains a host of rare photographs, record sleeves and flyers plus images of pin badges exclaiming: Bring Back Paganism, Up is a Nice Place to Be and the classic Draft Beer Not Students, this well mastered clamshell box set features a number of rarity highlights that make this collection worth pursuing in its own right.
For example, Fusion Farm released their LP, Rush Job in 1971. Part of the South Coast Scene, the band eventually reduced its name to Farm and released a single called Fat Judy which is known, by collectors, as a prime example of Junkshop Glam.
Sweet Slag were formed in Luton in 1969. Signed to the President label, they were hailed as the 'next big thing'. Which they decidedly were not. The Melody Maker reviewed their album, Tracking With Close-Ups complete with a front sleeve photograph of rubbish piled high in a back alley as, and I quote, "harshly contemporary, jagged, raw and essentially joyless." Oddly, the lead singer, Mick Wright, ended up working as a refuse collector and eventually secured a position as the Head of Waste Management in Luton Borough Council. As the compiler of this set, David Wells, exclaimed, it was a "…bizarre case of life imitating art."
Also look out for Fareham's Charge and Rock My Soul from the band's self-titled album of 1973 (taking us briefly out of the confines of this compilation's title). A little stoner rock treasure with Lemmy-eseque vocals that has been released recently via Wooden Hill.
There's plenty of other treasures to be found on this set, I've listed a mere three but check out cuts from Egor, The Gun, The Kult, Hellmet, Writing on the Wall, Factory, Cycle, Stonehouse and Barnabus. There's hours of fun to be had here.