The Article
Henry Padovani
31st May 2016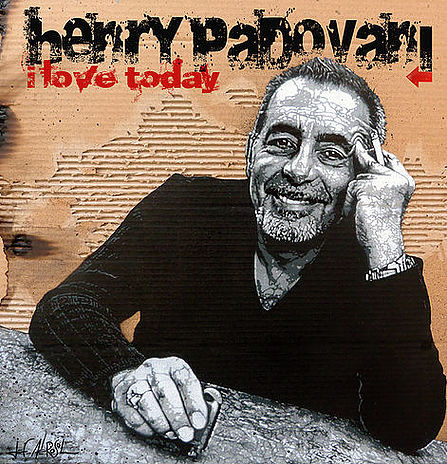 Title: I Love Today
 To say that I was shocked to receive an album by Padovani, was an understatement. If you have no clue as to the identity of 'Our 'Enry' (who grew up in Corsica and Algeria and knew not a great deal of English when he turned up in the UK) then you may remember the group he co-founded, The Police. The story goes that Sting and Stewart Copeland met at a jazz club near where they both lived and decided to form a group with Padovani, who spelt his first name, 'Henri' in those days. Off the trio went, learning their trade in London pubs until they were asked to appear in a chewing gum commercial. "Oh…and lads? You need to dye your hair blonde!" (So now you know how that happened.) Well, the local punks hated that and the band were reviled as 'sell outs' because of it. Nevertheless, the group continued and released a single, Fall Out on the IRS label (owned by a certain Miles Copeland, Police manager). The single did well but Sting wasn't happy with Padovani, he thought that his technical abilities were not up to scratch. Exit, stage right, Henry and enter, stage left, Andy Summers.
"Technically I left to join a bigger band but, with hindsight, it's certain that The Police went on to better things," said the 54-year-old. "I feel a bit like a young father who has gone through a painful divorce and left the baby behind," he told The Independent newspaper.
Principally an album of covers with a couple of original songs thrown into the mix, Padovani has an attractive delivery with a sense of depth and baritone richness to his performance that smacks of Leonard Cohen. His cover of George Harrison's Long, Long, Long is simply beautiful while his reworking of Nick Cave's Into My Arms is a match made in heaven. In fact, Padovani could be a murder ballad specialist without too much effort. Surprisingly good stuff from a man who has been away from the spotlight for too long.