The Article
Hank Marvin: His Fender and other Fends…Friends
6th June 2017
Title: Without a Word
Label: Demon
My goodness, what a career this man has had and continues to have. This is solo album number sixteen (which ignores all of the Shadows and Cliff Richard LPs he featured on and more besides) and yet the guy still looks like a whipper-snapper, just out of short trousers despite being in the business for almost sixty years.
Available on CD, limited edition signed CD and limited edition red vinyl including a signed photograph, this release packs in fourteen covers of classic songs, given the unique Hank twist. Hence, you'll find ditties such as The Fool On The Hill, Cry Me A River, What a Wonderful World and Moon River but there's also, intriguingly, the theme tune to Doctor Who! There's also one new original composition called 'Russian Doll', that Marvin co-wrote and recorded with his son Ben (it's competent but not a mind-blower).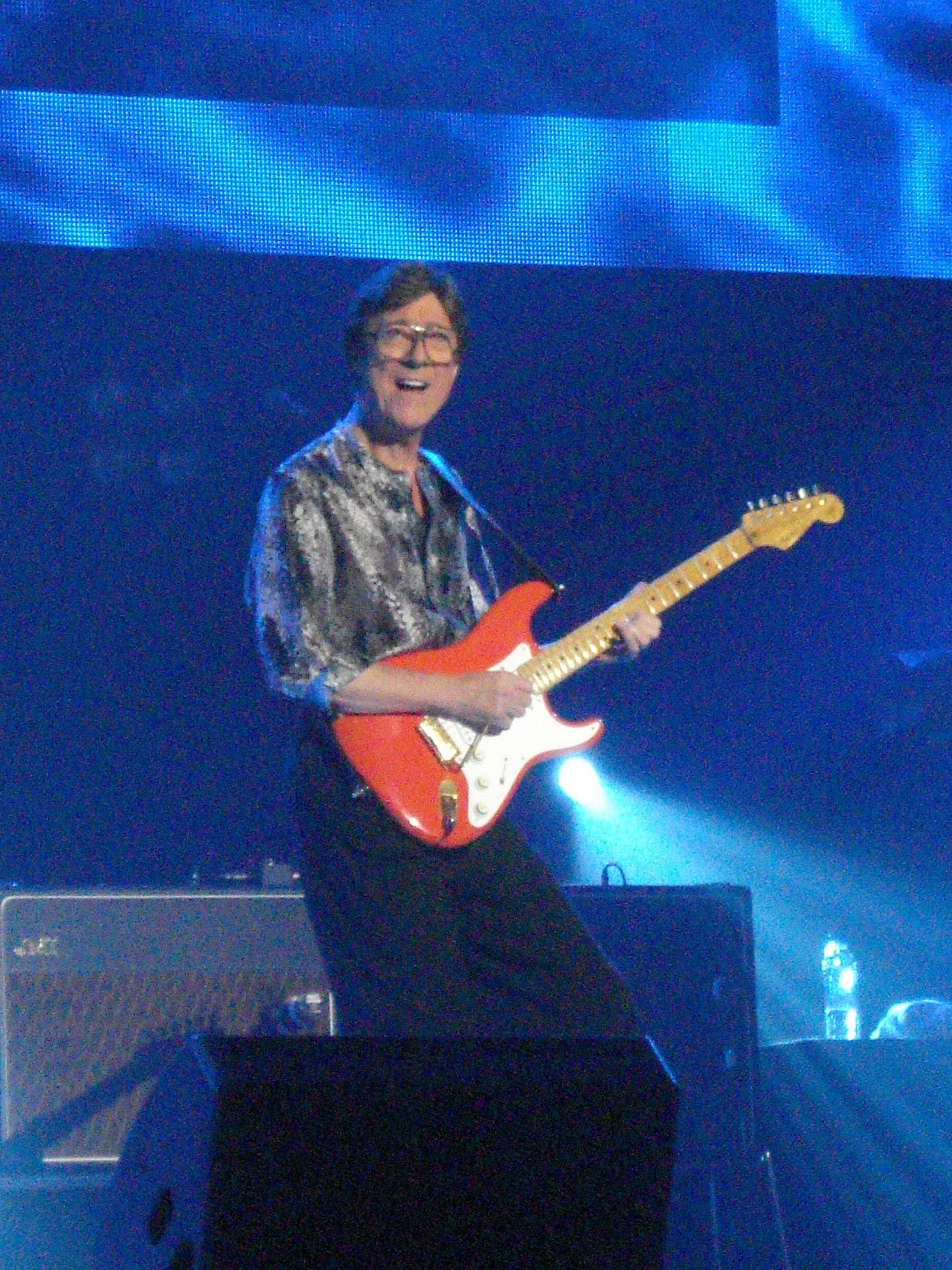 Marvin is at his very best on this release, his oh so languid mood is just perfect for Don't Get Around Much Anymore. In fact, he brings an almost sleepy Stephane-Grapelli-in-Paris feeling to the song which is ideal Sunday morning fodder. As is his rendition of The Beatles' Michelle which features a wordless female vocal backing along with, well I have to say, Parisian accordion (he enjoys his Gallic moments, obviously). The track flows off your speakers and fills up your room like the water in a soothing hot bath.
But what of the Doctor Who theme? An introductory synth wash raises an eyebrow but Marvin grabs the central theme and, amazingly enough, provides a strong, quite bullish central guitar theme and…it's brilliant! Especially as he introduces a strong and always present bass guitar to act as a meaty foundation. This Doctor rocks! A definite purchase for the fans, methinks.