The Article
Hadley Caliman
11th November 2015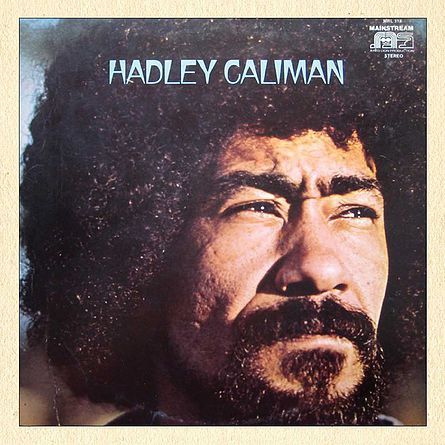 CD Title: Hadley Caliman
Label: Boplicity
You may be familiar with Caliman's work from his appearances in the band, Santana. Specifically on the Caravanserai LP. This release is his debut (recorded when he had almost reached his fortieth year) but he only released a handful of albums during his career, five more in total. He would play both the flute and sax and learnt his trade in the company of such luminaries as Art Farmer and Dexter Gordon, after whom he was sometimes called Little Dex. The nickname wasn't the only thing that the group of players gave him. He also got his heroin addiction from them. It took until the mid-60s to gain control over his body and his mind (never mind the terms in prison because of it), working with Gerald Wilson and Bobby Bryant and then beginning his own group afterwards.
When he later signed to Mainstream, the label noticed that Caliman had a spiritual side to his work, as many late 60s jazz artists did. You can actually hear that side of his personality within this six track album, four of the tracks are written by the man himself (and two by pianist, Larry Vuckovich). While Caliman plays both sax and flute, he is indeed joined by Larry Vuckovich on piano and, in addition, John White Jr on guitar, Clarence Becton on drums and Bill Douglas on bass.
The tracks have a layered, complexity about them which sometimes betrays Caliman's influences. For example, the introduction to Comencio has a very familiar John Coltrane, Love Supreme beat to it as does some of his sax playing within the same track. The energetic and sometimes divergent Blues For L.L as well as the studious and eminently musical Kicking On The Inside, were both written for Caliman's three year old daughter. Mature and thoughtful jazz.