The Article
Great Songs Of The Heart: From The Fifties And Sixties
12th November 2015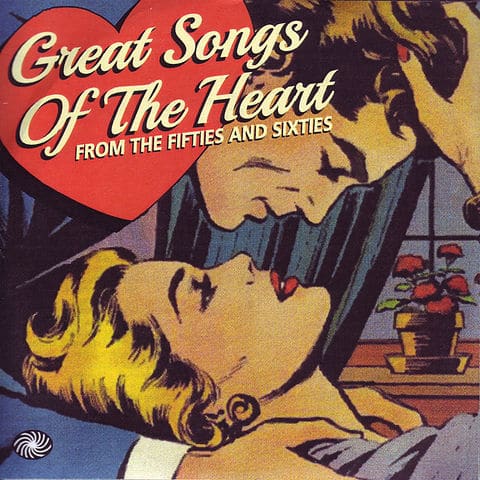 CD Title: From The Fifties And Sixties
When I read the title of this 3CD compilation, my heart dropped a bit because I assumed that it would be one of those very general, space fillers, packed with a haphazard array of average and over-used tracks. A love songs selection to boot! All I needed was another disc full of schmaltz.
The one aspect of the compilation that began to pique my interest was to hear that the songs had been chosen from a restricted period, 1951 to 1962, which is even narrower than the official title of this CD collection infers. This, actually, is a 'good thing'. Why? Because, when rock'n'roll entered the market the love song 'evolved', taking on a simpler form. The classic singers of the time tried their best to cope with them.
So this CD is, in fact, packed with tension. You have an intriguing pulling and pushing of 'classic' song-writers and singers (Nat 'King' Cole, Doris Day, etc) who were brought up on the classic American Songbook, trying to cope with change.
Then, on the other hand, you also have a bunch of 'modern' teen heart throb artsits entering the picture, around this time. Tin Pan Alley was replaced with the New York-based Brill building who offered a ready supply of songs to the likes of Jackie Wilson, Johnny Mathis and Elvis Presley.
Then you get a range of 50s hitmakers who straddled both sections of the industry: the old and the new. The likes of Jo Stafford and Julie Wilson cover that area. Hence, this CD package sits right on a crossroads of styles and changing scenes. Its a time of flux and a time of movement where the industry was undergoing a shake-up. This compilation does a good job in following that trend especially as it does so via the restricted love song sub-genre.