The Article
Gravy Train: the 'Dawn' of heavy rock 
11th April 2017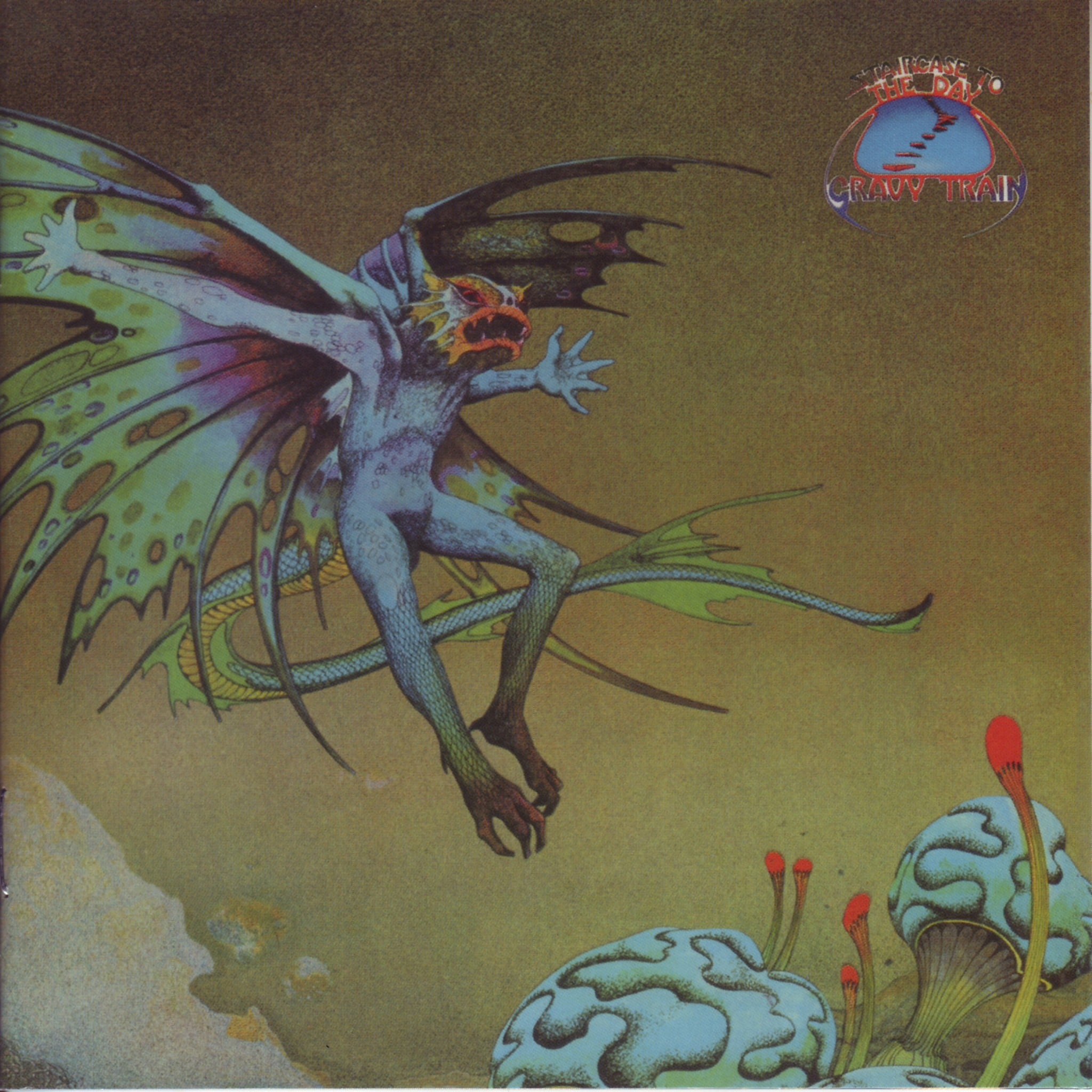 Title: Staircase to the Day
Label: Esoteric
The band hailed from Lancashire, formed in 1969 and was filled by guitarist and vocalist Norman Barratt, J.D. Hughes on keyboards, flute and saxophones, Les Williams on bass and Barry Davenport on drums. This album also features Peter Solley on synths. Prog fans will know him from his work with Paladin as well as Procol Harum and others.
This album was the band's fourth and last LP and was published on the Dawn label in 1974. Esoteric has re-mastered the album and included two bonus tracks taken from a 1975 single.
Although this LP is labelled as a prog rock outing and is listed, to great acclaim on the whole, by a number of prog-oriented websites on the internet and even exhibits a very nice Roger 'prog' Dean sleeve art, I would hesitate to give it a complete and wholehearted proggie thumbs up. It includes element of that genre, yes, but I would not call the band 'prog'.
Gravy Train started out on the Vertigo label and, as such, I would compare their label mates Uriah Heap (a heavy rock band, let's establish that now) as creative cousins. That is, I would classify Gravytrain as straight ahead rock. Just listen to the first two tracks on the original eight-track album as evidence. Here, the lead vocal certainly leans more towards classic British rock.  Yes, there are prog-related influences here such as on Never Want You (although even this song sometimes relaxes into Greek folk), an almost pastoral Moody Blues sequence with heavier rock interludes, but the first two tracks are more akin to 70s and even mid-80s AOR stadium rockers. Then we're back to rock again on the title track with lead singer, Norman Barratt, singing from the gut and flinging lyrics out with, no doubt, copious amounts of spittle.
Look at this release as adventurous rock with prog and pastoral leanings and you won't be disappointed. In that sphere, the band are both exploratory and slightly left-field but retain both power and punch to satisfy rockers.