The Article
Grateful Dead: That Cornell show, back in 1977, ℅ Betty Cantor-Jackson
8th June 2017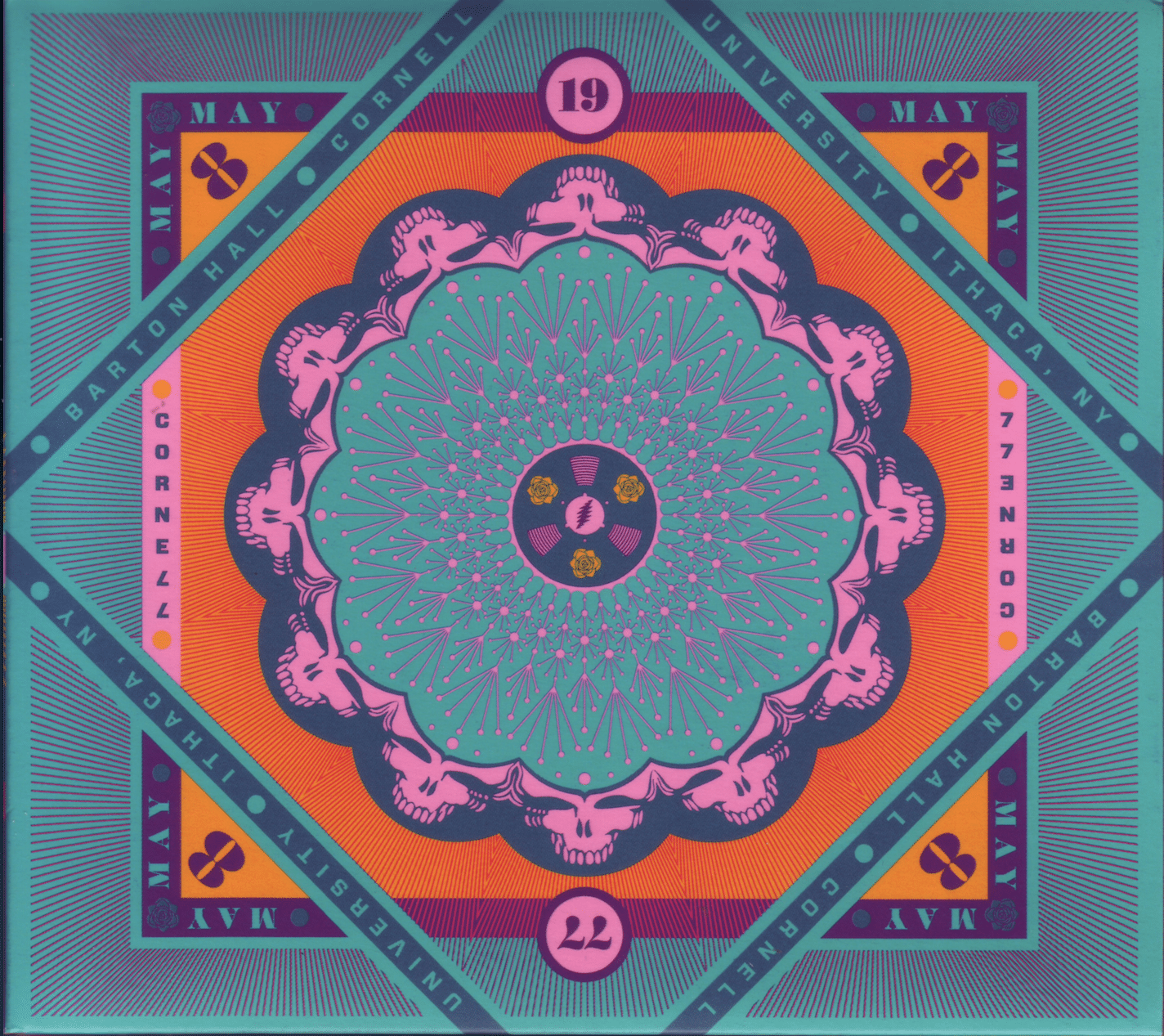 Title: Cornell 5.8.77
Label: Rhino
Grateful Dead live shows are numerous with multiple variations of the same show in circulation around GD fan bases as well as more general Internet locations, archive.org being the principle general source for all GD live show recordings. The reason was down to the band's open and laissez faire approach to fan recordings. God bless them that they had such an enlightened approach to the fans too. Because of it, the band has not only stayed in the public eye but their reach and presence is far larger than would 'normally' be the case, the band's music is played more often and more widely, the live sources are perfect fodder for the Internet in terms of specialist group discussions, podcasts and the like and – in karmic terms – the live shows have provided a source of income for the surviving band members and their respective estates. Set the music free and treasures will return to you from the Universe…and PayPal.
This show stands out amongst the hundreds available. I'm aware of 21 different recordings of this one show and there's probably more out there that I'm not aware of. Even on archive.org, this one show has been downloaded or listen to well over two million times from its various recording variations. Why? Firstly because the quality of the recordings are generally high and the show is one of the best circulated shows in GD fandom. Secondly, far more importantly was that the band was on fire in terms of their performance. As one fan exclained, "The band played like a well oiled machine seeming to hit every progression, peak, low, transition and climax perfectly." Allied to this was the general capabilities and performance of each band member. Each was probably at their creative and performing peak during this show. Next, the mix of songs were seen as fan favourites. They included Minglewood Blues, Loser, El Paso, They Love Each Other, Jack Straw, Deal, Lazy Lightning, Supplication, Brown Eyed Women, Mama Tried, Row Jimmy, Dancin' In The Streets, Scarlet Begonias, Fire On The Mountain, Estimated Prophet, Saint Stephen, Not Fade Away, Saint Stephen, Morning Dew and, for the encore, One More Saturday Night.
So what you've got here is a perfect storm of Deadness. A copy has even been added to the Library of Congress' National Recording Registry.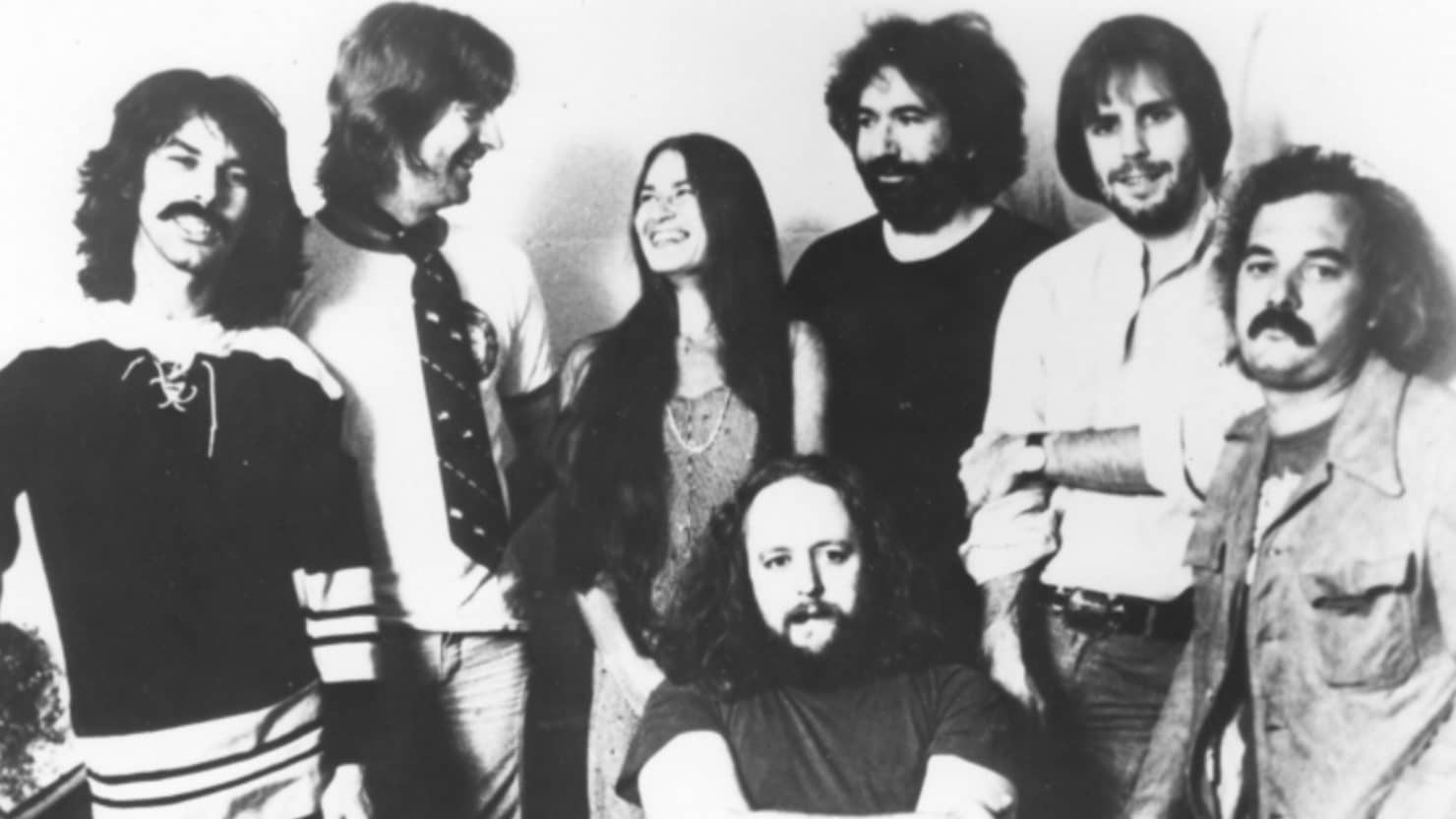 This 40th anniversary CD edition arrives in a fold out digipak and features three CDs that covers the entire show (it's also available as a 5LP box set as well as digitally). The recording source is the respected Betty Board which Jeffrey Norman has mastered in HDCD.
The problem I have with modern CDs is that they all feature compression. Record labels think that they should feature it because, they say, if they don't you won't be able to hear any music when you're playing it in your car. If there is any compression on this set, though, it's pretty tough to discern its prescence. What compression there may be has been applied delicately and with care. If anything, it's actually quite warm in general tonal terms but that warmth never dominates. Dancing in the Streets, for example, has enough upper midrange detail to provide an engaging listen.
Listeners not used to GD live gigs might be slightly perturbed how subsumed some of the lead vocals (e.g. New Minglewood Blues) are within the surrounding instrumentation. That's not to say that these vocals are invisible, far from it, just quelled a tad. GD fans will be used to this. There's no masking going on here, though. Vocals are easily understood and detected. What you have here is a true live show. As such, the quality of the finished recording is top notch while many of the vocal performances are far better balanced in terms of positioning. Actually, the next track after Minglewood, Loser is perfectly balanced in terms of vocals and instrumentation.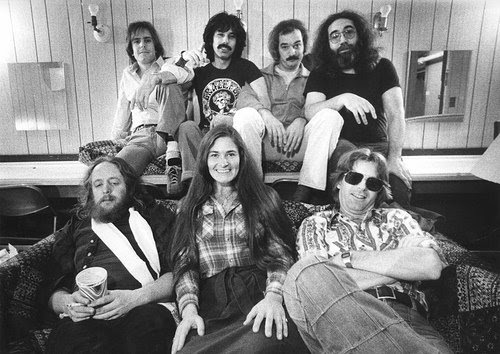 As for the actual instrumental quality here? Dynamic reach is rolled off through every frequency but, again, the mid-70s live event will do that to you every time. What you do have is good quality tonal recognition and a busy soundstage that provides a full and active presentation without any smearing or blooming. Hence, any Jerry Garcia guitar solo is easily found and is never subsumed by the bass guitar or percussion, for example.
This collection is a worthy addition to the Cornell concert roster and is the 'go to' version for all Grateful Dead fans. A superb Grateful Dead live show. In fact, a superb live show, period.