The Article
Godzilla Black's Press The Flesh: Two Drummers Walk Into A Bar…
23rd June 2016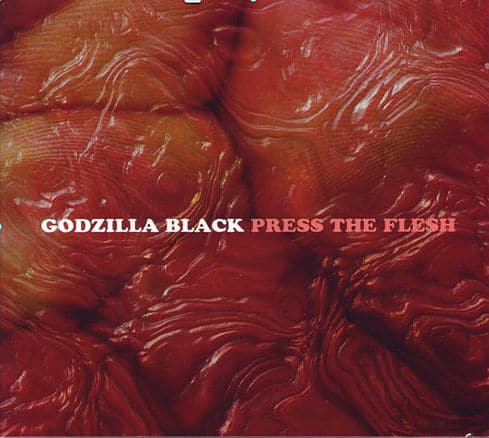 Godzilla Black
Title: Press the Flesh
When I tell you that this band was formed because two frustrated drummers got together, you can see the trouble that lies ahead, can't you? One frustrated drummer is bad enough, two is verging on chaos, two actually conversing with each other is a moment to run for the police, a vicar and a local lifeguard.
What we've ended up with is a four-piece lead by John Cormack on vocals and guitar synths (but not drums), Dan Frazer on bass and production, Alex Nicholl on guitar and sax and Matt Reid on drums (Cormack had to desist from drumming otherwise one would, obviously, spontaneously…well, the universe is not able to handle two frustrated drummers talking to each other, after all).
The music takes noise and hardcore and liberally mixes it up with strangeness as it stores its influences via John Zorn, Mike Patton and the Boredoms. So you're looking at surf alongside proto-funk and noise rock.
The album begins with the Wizard of Ooze and immediately, you're thrown into Cardiacs-level drum patterns and aggressive vocals. This is a track of angular drum beats that move the track from left to right and back again, like a stage of fast moving tectonic plates. Oddly, although the drummer normally provides the stability to hold the rhythms it's the almost sweet harmonic vocalisations that do that particular job, interspersed by a textural sax that combines with guitar screams to give you a hell of a ride. And that is track one. And already I'm getting dizzy.
The thread of this style is retained but there is much playful adventure in and around it. For example, 2 Votes for Dirty, shows how each and every member: singing or playing, struggles and strains against a central beat, trying to break free, pulling against each other. They are not running side by side towards the same goal on this album, they are fighting, for the love of god, to be rid of each other. This noise tension gives the album a certain unpredictability that keeps you waiting to see what happens next. Intriguing.