The Article
The Go-Go's Beauty and the Beat: bright, sparky new wave pop
21st April 2016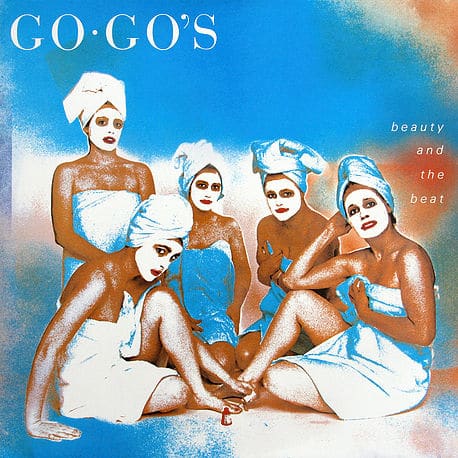 Title: Beauty and the Beat
They hit the ground running, after forming in 1978, appearing from the punk/new wave scene and quickly became commercially successful. Their brand of bright, sparky, new wave pop, was typically Californian: they often played punk with rounded edges. That said, their rock'n'roll existence was anything but 'rounded' as they took buckets full of pills, scoops full of cocaine and trashed so many hotel rooms that even Keith Moon would have raised a restraining hand. They were proto-riot grrrls.
This is just one of three albums from the early 1980s that have been reissued as deluxe editions.
Representing their 1981 debut and including the hit singles We Got The Beat, Automatic and Our Lips are Sealed, this new edition is nicely mastered and includes a full-length concert from the Metro Club in Boston on 20 August 1981. In addition to that, you get 11 bonus tracks including rehearsals from 1979 and 1980, demos and B-sides plus live tracks from The Mabuhay.
Beauty and the Beat was not just a great album, it was also a significant album because it was partly responsible for bringing new wave to the USA with the band's own rendition of a chic brand of pop. This is a clever album and catchy as hell with a sense of proportion and a character that reflects The Beatles in terms of song constructions but the band had the wit to layer extra variations onto that, including the energy of surf guitar plus effective harmonisations. This is also a happy album, it's an album to put a smile on your face with enough hooks to keep it plastered there for a long time while the song quality is strong enough to keep you coming back for more. An honest to goodness classic and no mistake.
Also look out for the 1982 release, Vacation, presented as an expanded single CD edition including a B-side, demo and a few live tracks from 1981 and 1982 at the Palos Verdes High School plus the Hakano Plaza. This album features the hit single Get Up And Go. The last album, 1984's Talk Show, is also available from Edsel. This was produced in England by Martin Rushent at his Genetic Studios and includes the hit singles Head Over Heels and Turn To You. This expanded CD offers a non-album B-side, four live recordings from 1984 and 1990, a 1990 re-recording of Cool Jerk, and three reunion recordings from 1994.
The digipak packaging also includes booklets that hold new interviews with Belinda Carlisle, Charlotte Caffey and Jane Wiedlin.