The Article
Giovanni Guidi Trio's This is the Day
4th November 2015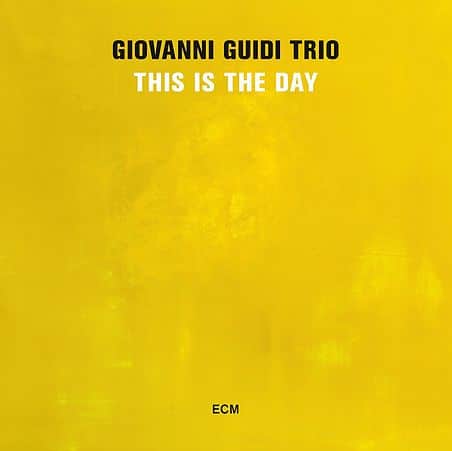 Title: This is the Day
Label: ECM
Featuring Giovanni Guidi on piano, Thomas Morgan on double bass and the drums of João Lobo, I expected a jazz album but, somehow, I never really expected this. And 'this' is what? Starting with Trilly we have a contemplative study of the piano with a lugubrious accompaniment in bass and drums, that could almost derive from a philosophical moment in a Charlie Brown animated episode. In fact, during this track it seems that the Lobo drums sometimes fall over themselves accidentally in terms of secondary percussive effects. The drums and bass almost seem part of a slow motion film. One that shows cutlery, cups, saucers and plates falling off a dresser and onto a floor.
The Morgan bass has more of a stage centre position on Carried Away but the lazy ballet continues as each instrument circles each other in sweeping ones while the melody is almost there but never quite. It plays seems just slightly out of reach.
The Cobweb begins in a slightly stark and dramatic manner. The pace remains slow and there is plenty of silence to emphasise the tension but the often shuffling, rat-nibbling is dark corners sound accompanied by dramatic chords sets a tone that lifts your from the easy going balladic reverie of the early tracks giving you a rather uncomfortable time. This tracks demands that you sit up and pay attention: if not to the music then to what might be lurking behind the sofa.
Migration is not just a continuance of this tension but it adds real portent and danger. The percussion is almost thunderous and stormy. The feeling is one of pursuit and I don't mean by raindrops. This is an uneasy track that plays with your emotions.
A CD of contrasts that is hard to ignore.