The Article
Gene Vincent: "He was always a rocker"
26th April 2017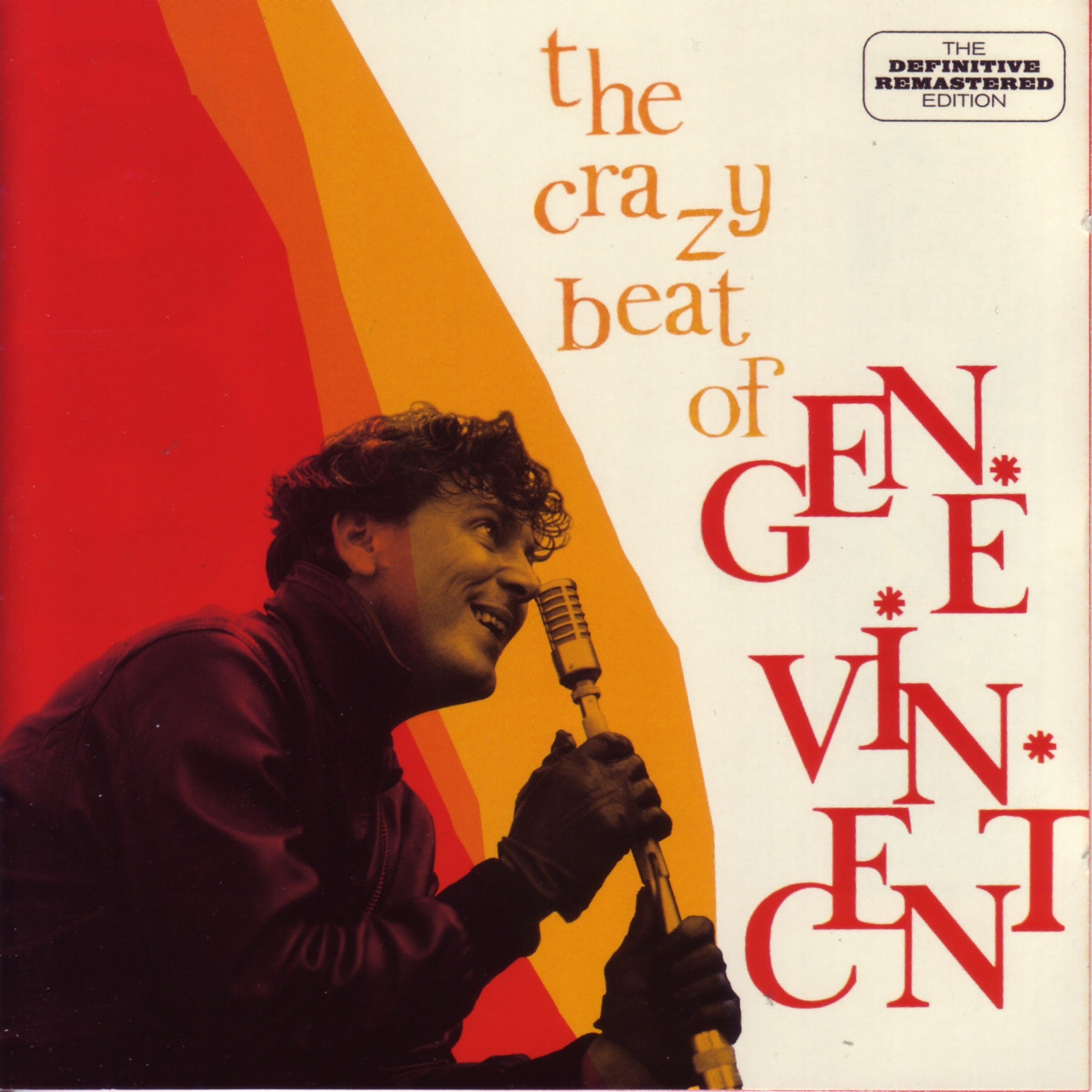 Title: The Crazy Beat of…
Label: Hoodoo
He was covered in leather. His hair was greasy. He limped yet he oozed danger and a primeval air. As legendary BBC DJ, John Peel explained, "I suppose one of the reasons Gene Vincent was always my favourite of the early rockers was that unlike most of the others, Eddie Cochran, Jerry Lee Lewis, even Elvis Presley, he wasn't just a country and western artist who was making rock'n'roll records and wanted to get back to doing country and western music. He was always a rocker."
Chuck Berry might have been rock'n'roll's song-writer but Gene Vincent was rock'n'roll's romance.
In terms of his songs, his musical output, Vincent's presentation and performance backed by the brilliant original Bluecaps were critical. The influence of producer, Ken Nelson should also not be forgotten as a factor too, "Ken was an extremely experienced and successful record producer," said Derek Henderson, Vincent expert and biographer. "He was in his mid-40s by the time he took Gene on. It is reputed that he thought little of rock 'n' roll but he had a job to do. He was known as a perfectionist in the studio, with clear ideas about what he wanted and who was willing and able to offer kindly suggestions to musicians on their playing. On the other hand, it is clear from studio chat from the large number of outtakes, that he was quite indulgent of Gene in the studio, although he kept going until he was satisfied the take was good."
Nelson worked on this album too. Produced between 1958 and 1961 for Capitol. As you might guess by the time span, the album was glued from a variety of sessions mixing rockers with ballads. Yes, his then version of the Blue Caps didn't have that inherent darkness and danger of his original line-up but there is plenty to like here such as the blues/country rockers Good Lovin' and Crazy Beat plus Weeping Willow. Once you know that the latter was written with Eddie Cochran in mind, then the song takes the listener to a whole new level.
Arriving with 10 bonus tracks, this CD package presents a top quality album from Vincent. It might not be infused with Vincent's early rage but it offers enough quality and fine performances to attract any fan of the man or the genre.
Also look out for Acrobat's Gene Vincent – The Complete As & Bs Singles 1956-62, covering 56 tracks and two CDs.