The Article
Gelbart's Preemptive Musical Offerings to Satisfy Our Future Masters
27th February 2016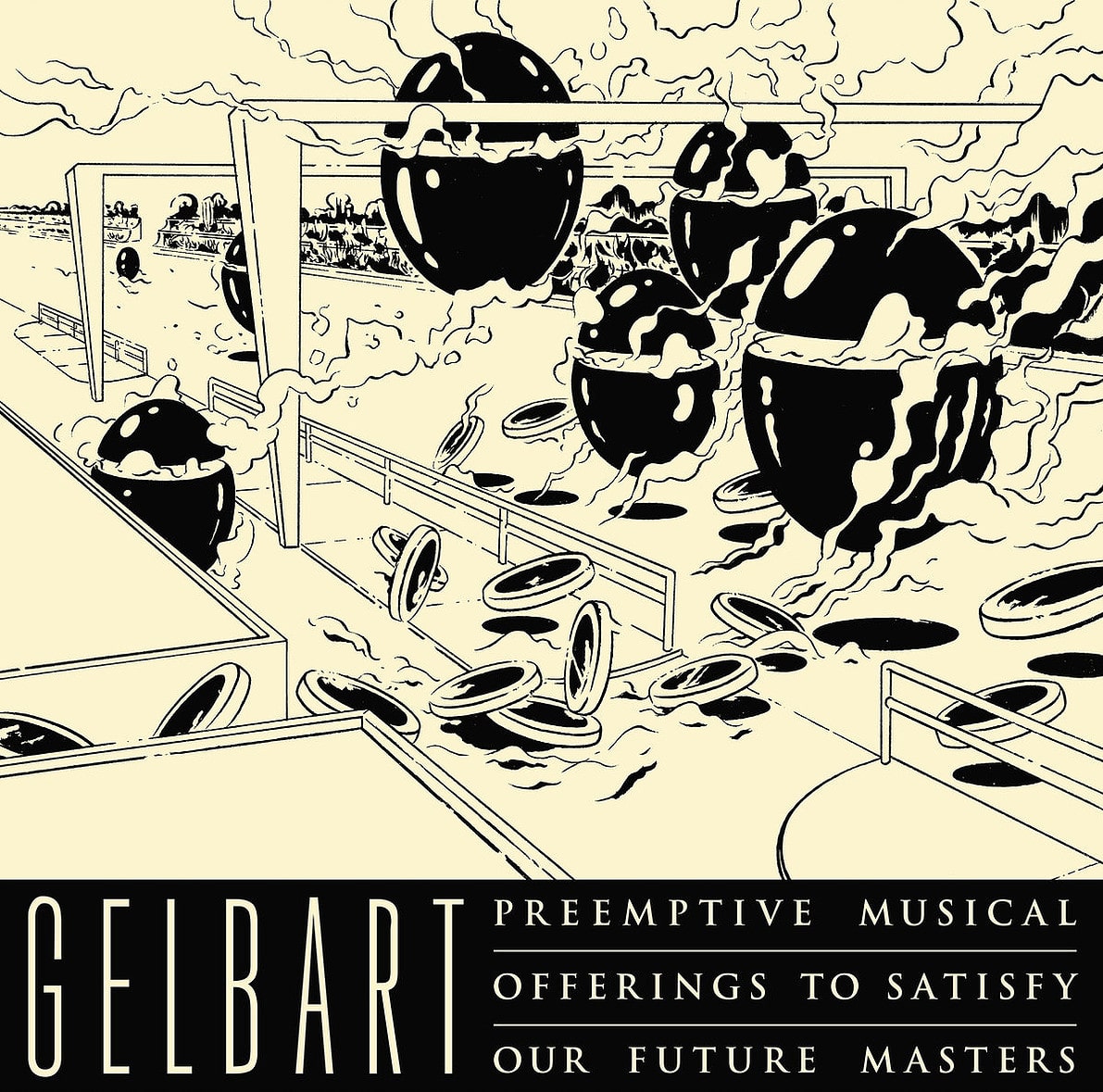 Title: Preemptive Musical Offerings to Satisfy Our Future Masters
Straight from the heart of one, Adi Gelbart. The press releases that accompanies this release drops names such as the BBC's Radiophonic Workshop, Library Music, Abstract Jazz, Music Concrete and more. Much more.  And, yes, there are plenty of electronic boxes at work here. An ARP 2500 here mixes with a EMS VCS-3 there with more organic fare such as harpsichords, saxophones and electric bass thrown in for good measure. You can just imagine the cacophony can't you? And by jingo, that's what you get. Gilbert has no time to pause for a cup of tea or a quick five minute sit down, he is fractious, energetic, animated potent, brisk and so full of pizazz that the early tracks on this LP leave you scrabbling for breath. As the CD progresses, the sonics are toned down a touch which avant-garde knob twiddling, combines with avant-garde jazz noises and hyper fast drum'n'bass percussion adds paranoid delusions to the soundstage.
But it's difficult to pin Gilbert down because, if you dare to dwell too much on the jazz/electronica side, then he'll throw industrial noises into the mix to confound you. Which will be followed by playful, childish and rather silly noises to produce an Alice in Wonderland eccentricity that will leave you floundering.
The vinyl edition is accompanied by a download card and is noted for displaying unique artwork from star artists, Benedikt Rugar, who has contributed to the likes of the The New York Times and Spiegel.
In audiophile terms, the CD has been mastered pretty well. There are no real nasty frequencies to disturb your listening pleasure.
A sonic journey where you are not really lead by the Gilbert hand because, to be frank, he doesn't know where he's going either.