The Article
Clarence "Gatemouth" Brown: multi-talented and wholly influential
17th February 2017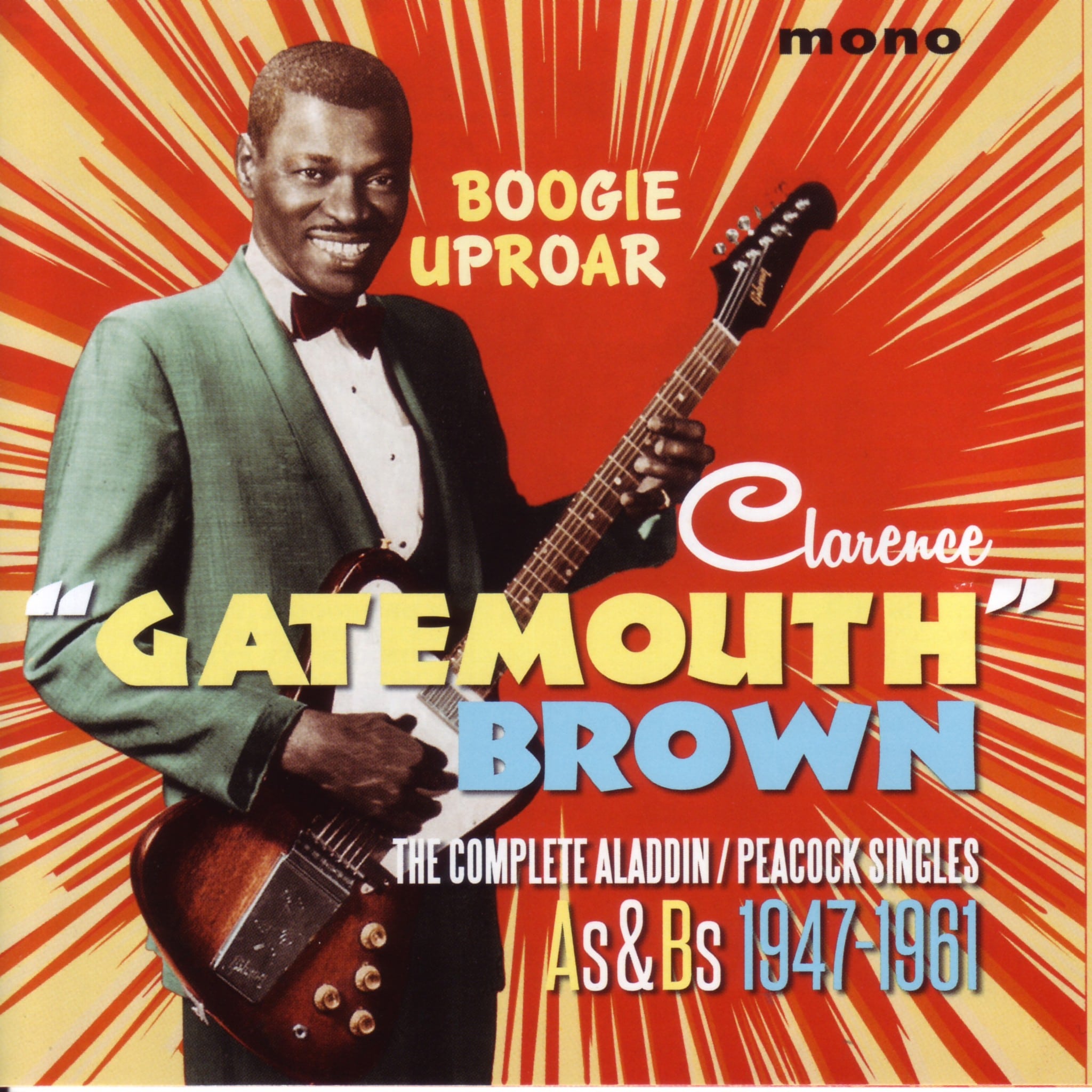 Title: The Complete Aladdin/Peacock Singles As & Bs 1947-1961
Label: Jasmine
Many would listen to Brown's music and think, "Ah, yes, the blues," but Brown himself wasn't keen on being tagged as a blues artist (during the 70s, when he had more control of the autumn years of his career, he would perform in many styles including country, jazz and even calypso). He was influenced by B.B. King and T-Bone Walker in terms of his guitar playing style but he had other talents and could stretch those into many areas. For example, he may have been a proficient guitar man but Brown could also handle a violin (Brown loved a quick fiddling hoedown session), mandolin and harmonica with ease.
This collection spans two CDs and a total of 45 tracks covering 1947 and 1961 which means that the sound quality is variable in the extreme. Those rare early cuts have, by the sounds of it, been dubbed from 78s. That said, apart from variations on background hiss, Jasmine has done a good job in terms of the transfer. The essence of the performance is retained. Tracks such as Guitar in Hand, After Sunset and Without My Baby contain the essence of Brown's heartfelt and emotive delivery but also his deliberate and incisive guitar style. Of course, as this collection moves onwards terms of time then the quality of the sound improves while the sonics become richer with a gradually enhanced clarity.
He might not have received a great deal of reward in terms of chart success but the respect that came his way because of his original approach heavily influenced other guitar greats such as Johnny Winter, Anson Funderburgh and Stevie Ray Vaughan.
Sadly, Brown died in 2005, having lost his home and all of his possessions during Hurricane Katrina in New Orleans, he suffered from lung cancer.