The Article
Gary Peacock Trio's Now This
4th November 2015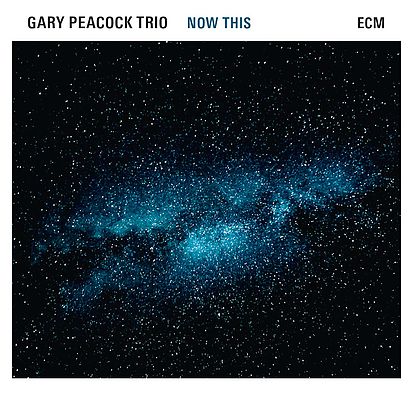 Title: Now This
Label: ECM
Bassist, Peacock has had a good education. He has worked with the likes of Ron Carter, Miles Davis, Paul Bley, Keith Jarrett, Jack DeJohnette and Albert Ayler.
This trio offers a rather different take on his past work. Featuring drummer Joey Baron, who has had his work compared to Paul Motian and pianist Marc Copland who enjoys harmonics and has worked with Peacock for many years, sometimes the trio format creates buckets full of sound and ambience that fills the ears and belies the lack of numbers involved in creating it.
With the first track, Gaia, the trio goes to great efforts to try to restrict a crescendo. They want to keep in touch with the simple and the sparse. The message, according to Peacock, has be kept clear and understated if its to reach the ear in easily understandable forms.
The track, Shadows, plays as you might expect by the name. The Copland piano is wary, unsure, nervous, hesitant and searching. Barton's drums add to the caution: flitting and darting to expose any possible threat. Peacock's own bass almost acts a sort of reassurance. Like a mother encouraging her baby bird to take to the wing while Peacock supplies a guiding hand to this track which is filled with contrast…as Shadows tend to be.
On Esprit De Muse, Peacock gets us underway with a stealthy solo that moves in many directions at once. This tone and style is then imitated by both Baron and Copland. It's a sort of casual free form jazz sequence of calm introspection.
For the track, Moor, the pace quickens during the introduction before all three players get stuck in the mud of silence. Then, each once pulls and pushes with great energy to get going again. Each trills, skips and gambols over their own melodic rhythms before coming to rest.
An album of attractive sonic explorations.