The Article
Garnet Mimms' Looking For You: The Complete United Artists & Veep Singles
11th November 2015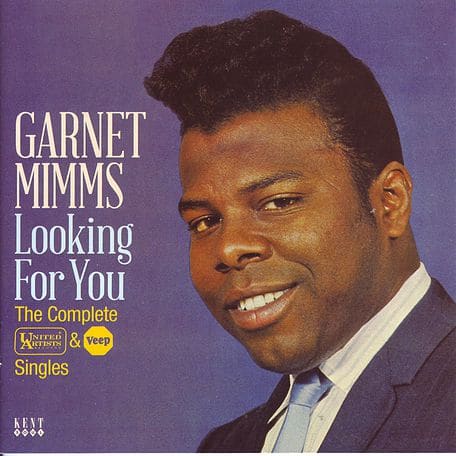 Title: Looking For You: The Complete United Artists & Veep Singles
Some of you will be a little taken a-back by the name and be bemused by exactly who this guy is. But let me tell you, if you've previously missed out on Mr Mimms and you have a hankering for soul then you will be in for a real treat with this CD that packs in 28 tracks that includes the 14 A- and B-sides for this Philadelphia soul man.
Many, in fact, appear on CD for the very first time. Listen to this CD and could very well hear a gospel veneer to some (or possibly all) of the tracks. That's no surprise, though, Mimms had a gospel background, singing in church as a child and then later in gospel groups during the 50s: outfits such as the Norfolk Four and the Evening Star Quartet. His inspiration was soul, though. People like Jackie Wilson and Sam Cooke.
This lead him to form his own soul outfit, The Deltones and then the Gainers (featuring Howard Tate). The Enchanters followed that and then offers to sing solo from the producer/songwriter, Jerry Ragovoy.
That association spawned the soul classic, Cry Baby. Trouble was, at that time, many labels didn't see it that way and it was rejected over and over again until United Artists grabbed it. The single entered the Top 100 in 1963. In a couple of months it was No 1 in the R&B chart and No 4 in the Billboard Hot 100, one of the first ever soul records to cross over into the pop charts at that time.
Listening to the song on this CD – it's the first one you hear – it retains a fresh air of undisguised quality. Kent have done a great job in capturing the often searing emotion from Mimms as the crescendos never pass out into distortion. Everything is captured.
A quality song then while a host of excellent songs follow it to form a treasure trove for any soul fan.