The Article
Follow Me Down: Vanguard's Lost Psychedelic Era 1966-1970
11th June 2015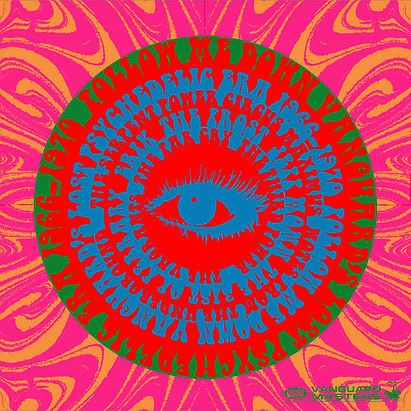 Title: Vanguard's Lost Psychedelic Era 1966-1970
This one will catch many music fans on the hop. Why? Because Vanguard Records was best known as a top quality folk and blues label. You know, people like Joan Baez, Odetta, the Weavers, Buddy Guy and the like.
The label wasn't content to remain in those genres, though. It did look further afield from the East Village of New York to Berkeley and Detroit, in fact.
Apparently, this is the very first time that Vanguard has dared to reveal its seedy under-belly. A series of 'lost' records. In fact, many of the featured artists only ever produced the one or just a few singles before they sank back into the primeval creative mud. Others, in contrast, rose higher into stardom, however.
There are 18 tracks on this single CD release including some intriguing folk such as the Third Power's Gettin' Together which really should be heard by anyone interested in either Jimi Hendrix or Cream. This is power-rock. So thick in psychedlia, I really don't know how the guitar play does his job, the stuff must be dripping off his fingers and glopping over the fretboards like molasses.
Erik was apparently a Donovan-type of guy, producing a LP in 1968 called Look Where I Am but this persistent, dogged, teeth-in-trouser-ankle-and-won't-let-go determination to plod in a driving beat has a hypnotic quality.
The track, Listening, features swirling,  dreamy vocals with swirling, dreamy organ riffs. With the band, On Stoned Is, the emphasis is on snoozy, woozy rock.
A superb and quite surprising release from Vanguard, one of the highlights of the package is the mini booklet that, apart from being informative, features a host of super-rare sleeve covers. Excellent stuff.