The Article
EMERSON, LAKE & PALMER: 1970-1997 In A Box (Review Pt.1)
19th September 2017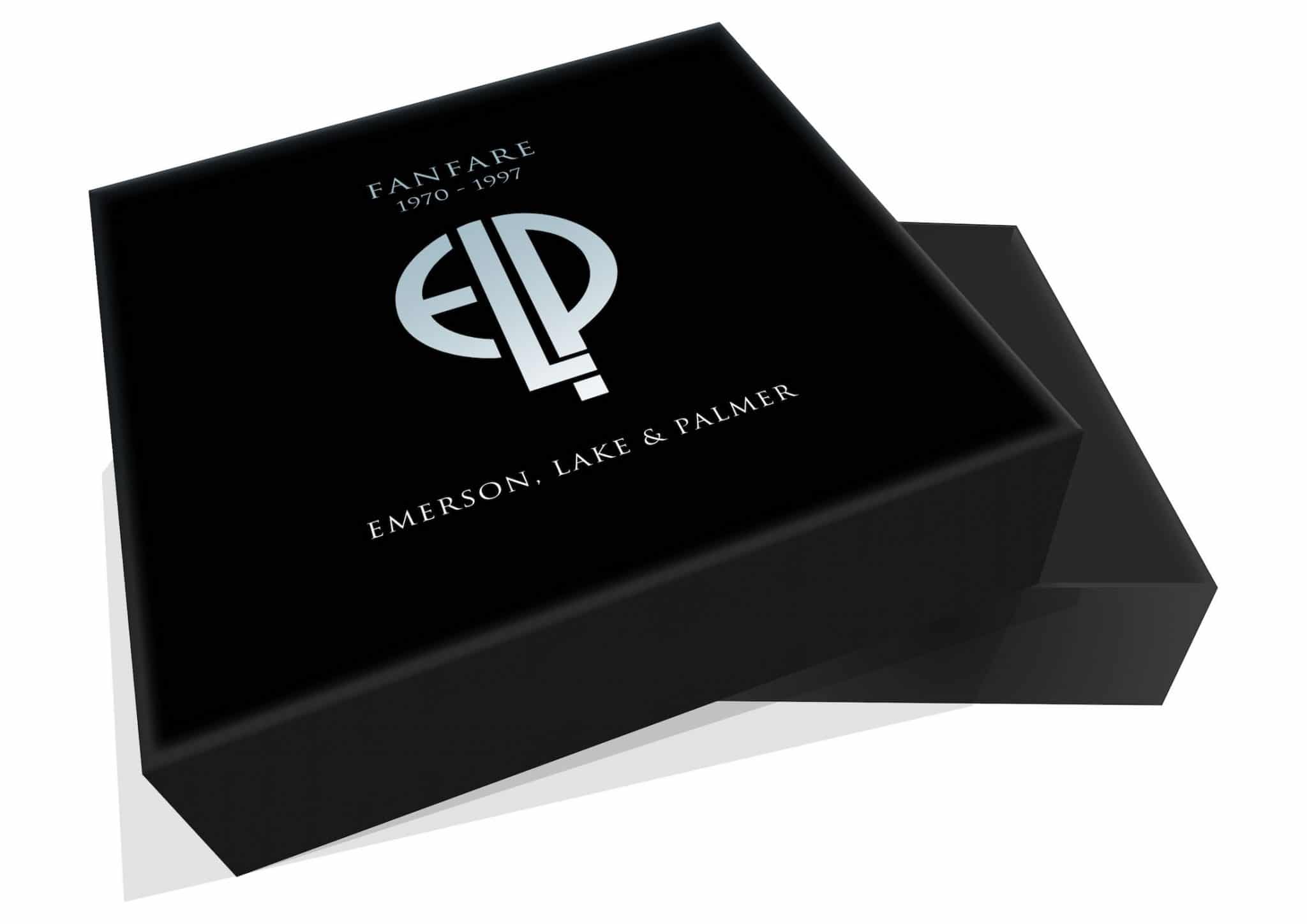 Title: Fanfare
Label: BMG
A fascinating box set and no mistake with luxury stamped all over it, Fanfare remasters all 11 ELP albums including Emerson, Lake & Palmer, Pictures at an Exhibition, Tarkus, Trilogy, Brain Salad Surgery, Welcome Back My Friends, To the Show that Never Ends, Works Volume I and II, Love Beach, Black Moon and In the Hot Seat. But that's not all, not by a long chalk. you also get a previously unreleased triple album gatefold LP, Live at Velodromo Vigorelli Milan, Italy 4 May 1973 & Stadio Flaminio, Rome, Italy 2 May 1973. Which is, in itself and I'm sure you'll agree, a hell of an album title in itself.
More? Oh yes. CDs now:  Live At Pocono International Raceway, Long Pond, PA, USA, 9 July 1972; Live At Waterloo Concert Field, Stanhope New Jersey, USA, 13 August 1992; Live At Birmingham Symphonic Hall, UK, 27 November 1992. Another disc called On The BBC: The Old Grey Whistle Test 1979 plus Pop Goes Summer 1993 and, finally, Live At Élysée Montmartre, Paris, France, 2 July 1997.
Emerson, Lake & Palmer, Tarkus, Trilogy and Brain Salad Surgery have all been the subject of 5.1 and surround sound mixes from Steve Wilson (him again) plus Jakko M Jakszyk. You also get two remaster 7" singles with reproduced original sleeve art: Lucky Man/Knife-Edge (1970) and Fanfare For The Common Man/Brain Salad Surgery (1977). There's more, though. A hard-backed book features words and photos from the band and journalist, Chris Welch, a reprinted original 1970 promo poster, 1972 promo brochure, 1974 and 1992 tour programmes. Can I have a 'Phew!'?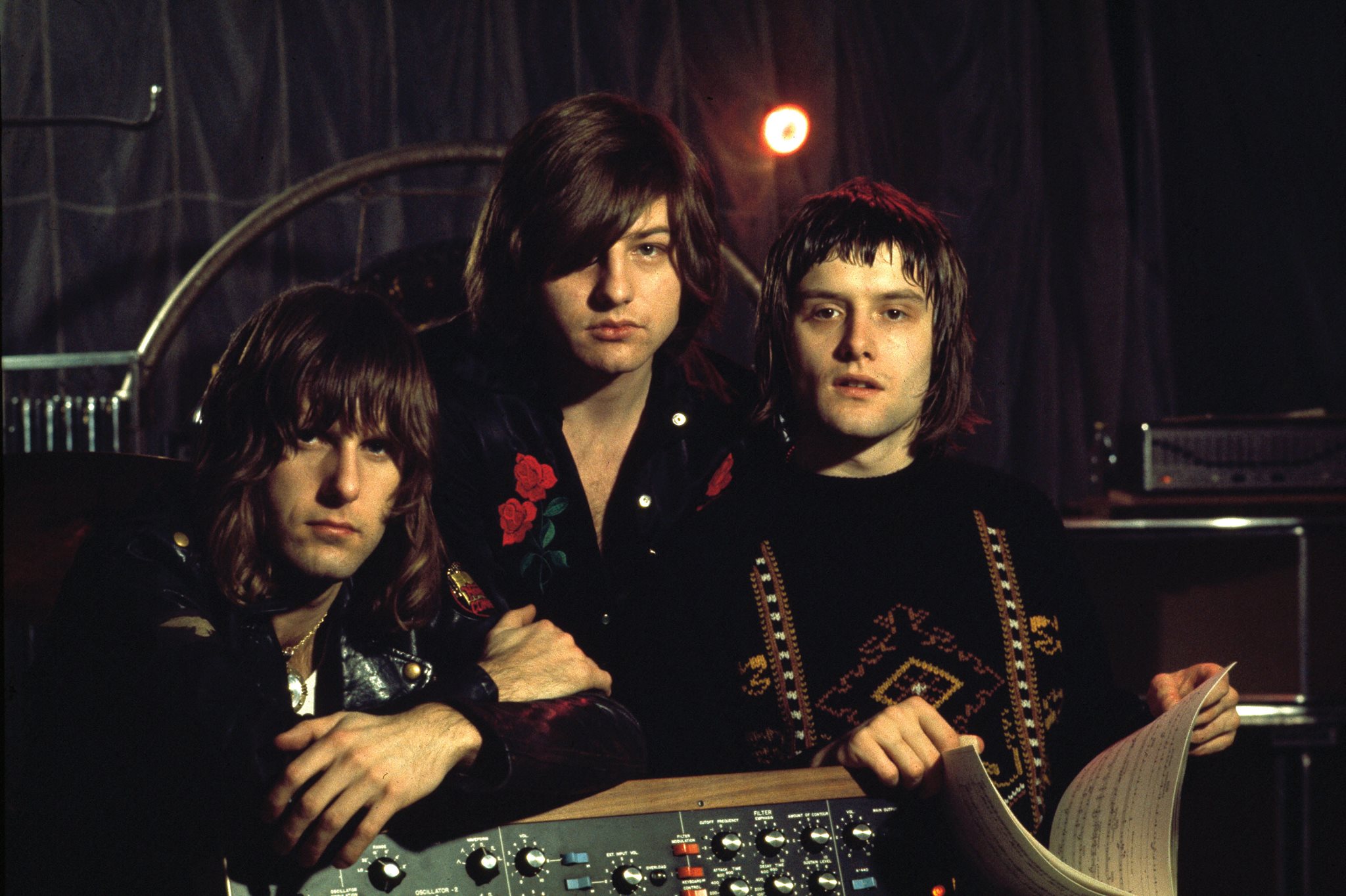 At this stage of production, all I had to hand for this 'review' was a selection of the interesting live CDs. So I cannot comment on the vinyl mastering or pressing or, indeed, the packaging. I intend to look at those later on.
In some respects, though, the live CDs are one of the most pertinent parts of the entire box set. More than that, any live album is a tough product to produce well. It's often made in less than ideal circumstances, it often sounds poor in audiophile terms, the balance between the band and audience is often miscalculated while half the band is too often emphasised in terms of hearing who plays what.
These CDs are not perfect, no live CD ever is, but as live concerts go, these are pretty darn good. The Paris concert is admirably open, clear and dynamic while the audience, while there, never dominate (thank goodness).
The New Jersey concert retains the admirable clarity and the general band/audience value balance with that overly airy sense to the keyboard sound to emphasise the spacious aspect of the live setting.
The Birmingham show, also well balanced in terms of overall sound, enjoys an enhanced suite of lower frequencies. Bass has more impact, lead vocal reverbs have greater atmosphere while percussion is stronger and forceful.
The 1972 concert in Pocono is the loudest in terms of mastering with extra compression to the upper mids and a sharper yet, in terns of heft, slightly reserved bass. The extra compression does lift subtle details towards the ear, though. The bass guitar is especially dominant here.
What surprised me was the bright midrange from the Old Grey Whistle Test coverage. I actually had to lower the gain during this sequence, to protect my ears, the first time in the entire review. The Pop Goes Summer section, which features a fair amount of interview footage, is similarly harsh when the music appears. The chatter before the music is fine and tonally neutral but the music needs a spot of calming if you are not to suffer from listening fatigue
The box set sounds very impressive indeed, as piece. The part of it that I could get my hands on, the live CDs (promos, not finished pressings, so there may be variation in sound because of this too, don't forget. Again, I'll check this when I receive the finished set) were very impressive. The BBC coverage sounded the worst but the relative rarity of the same makes the footage of great value to fans. The other live discs feature, for live productions, excellent footage which is sonically pleasurable and well balanced.
An immense monolith of a box set, Fanfare will land on many fans' Christmas lists, I'm sure of that.