The Article
The Everly Brothers: All the As and all the Bs
26th May 2017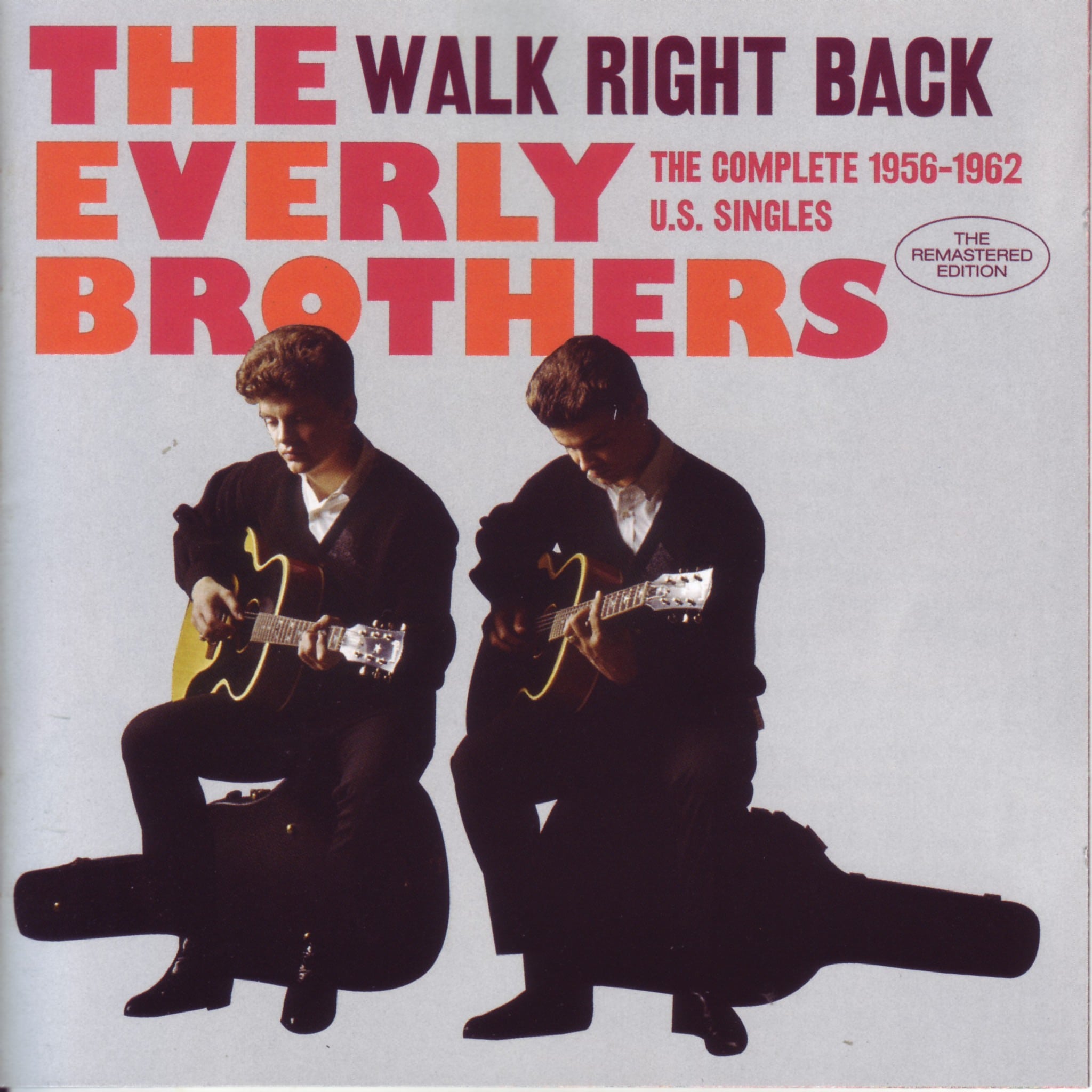 Title: Walk Right Back, The Complete 1956-1962 U.S. Singles
Label: Hoodoo
This 2CD collection collects of of the duo's 7" singles (that's both A-sides and B-sides) that were issued in the USA. That includes output from the likes of Columbia, Cadence and Warner Bros. You'll also find 11 bonus tracks within this package focusing on extra EP tracks that were issued around this period such as Leave My Woman Alone, Rip It Up, Roving Gambler, That's What You Do To ME and Put My Little Shoes Away. Other featured musicians include the likes of Hank Garland, Chet Atkins, Luther Brandon, Ray Edenton, Floyd T. "Lightin" Chance, Floyd Cramer, Marvin H. Hughes and "Buddy" Harman Jr.
In terms of mastering, you have to be super careful when handling this duo. Mainly because of the high registers that the boys sing but, more than that, when the delivery hits those regular crescendos, any element of midrange brightness will not only hurt your ears but break any glass in the room. Hence, mastering of the Brothers' material has to be careful and sensitive. Hoodoo is to be congratulated by its treatment because it prevents any nasty and detrimental upper frequency pinching. This makes for a very pleasant rendition of each song. Yes, you can hear an element of compression which pushes the volume upwards, giving the CD that oh so familiar digital 'edge' but Hoodoo steps back from moving across the red line. Bye Bye Love is an great example of that. This relatively high tempo track features a series of high frequency harmonising but the mastering copes well.
Wake Up Little Susie is also notable be tracking the famous guitar strumming. In this case, if you play this CD on a decent hi-fi, you'll be happy to hear the effort put into the strumming. You'll hear the force placed upon the strings. A worthy collection for any Everly fan.