The Article
Eric Clapton: Forever Man box set
11th June 2015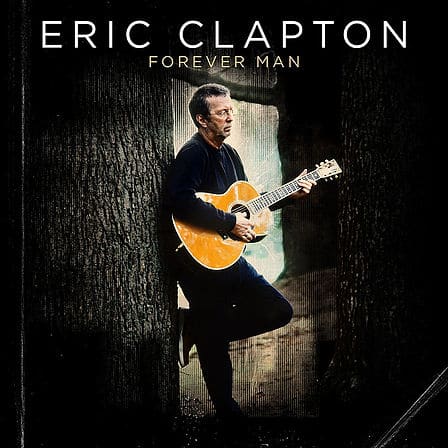 Title: Forever Man
Label: Reprise
This 3CD box set represents the first compilation covering Clapton's time at the Reprise/Warner label since he released Complete Clapton in 2007. This new box set is the third collection to examine recordings from the 80s, 90s and 2000s.
It's often the case that collections and compilations scream and shout a lot and often feature daunting titles which insinuate that, what lies herein, is the complete output from the artist. Everything the artist has written, sung, played on, eaten, seen or, in fact, has burped, resides on this…single CD's worth of shovelware. It's all too familiar.
Well, this box set isn't quite that bad. In fact, on Clapton's current label, this box set is the most extensive overview yet. There is a basic version of the compilation on two discs but the three disc edition is more interesting.
And what is the difference between the two apart from the extra plastic? It's the addition of a disc of Blues. This extra complements the other supplied CDs which are entitled Studio and Live.
On the face of it, the names are perfectly sensible and it makes a change to see an artist's work gathered into themes like this. When it comes to the practicality, though, then the box takes a turn for the worse because the songs bounce all over the place, from Clapton era to Clapton era while the live disc tends to focus on more recent cuts. The hits are rather thin on the ground too.
Who is the set aimed at? There's too much waffle here for a casual listener and not enough for the hardcore Clapton fan.
This is not a bad compilation by any means and I'm been a little bit picky I know but it does leave you scratching your head a bit and then makes you wonder how better it could have been with more considered planning.