The Article
English Weather: The 70s in England. A very strange place indeed. I miss it.
16th February 2017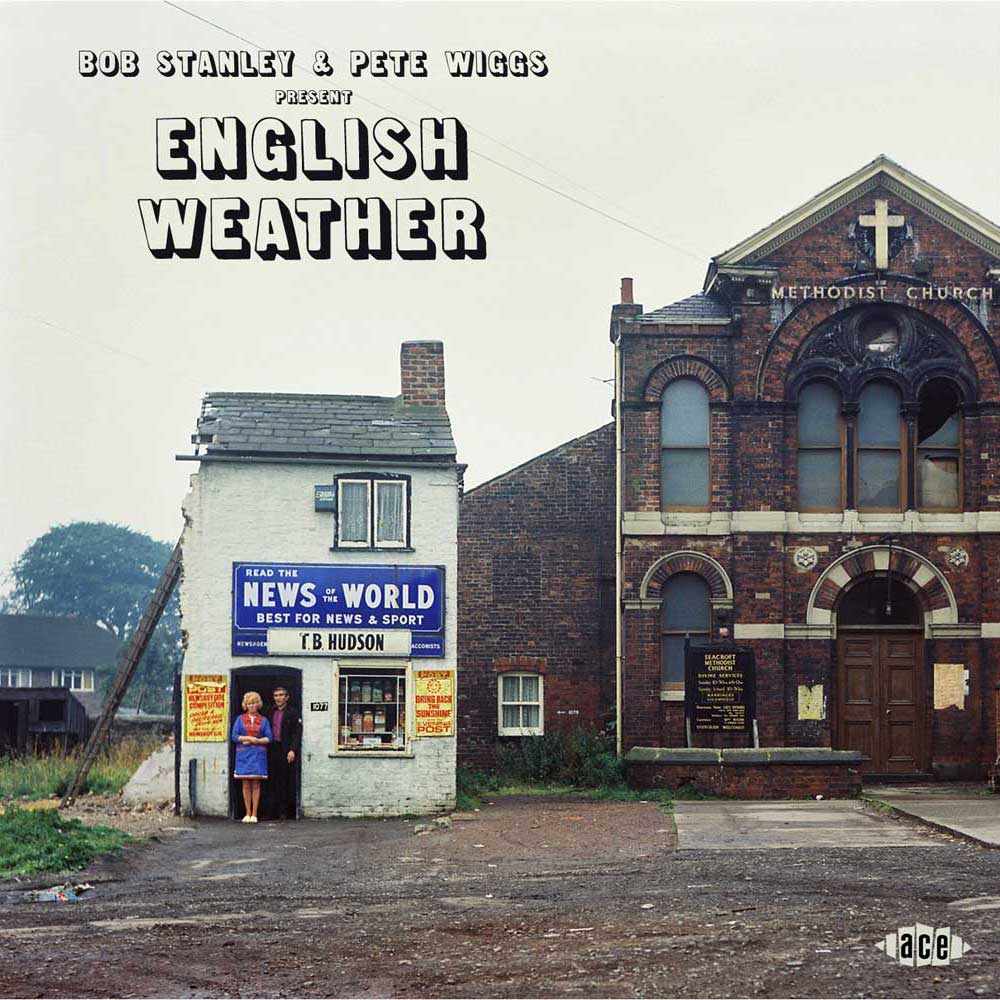 Title: Bob Stanley & Pete Wiggs Present 
Label: Ace
I'll give Ace Records one thing, they know how to put together a compilation. They also know how to convey a mood and this compilation certainly does that. I'm going to ask this CD's compiler, Bob Stanley, to explain a bit about that. Over to you Bob, "Enveloped in this post-psychedelic cocoon, sheltering from the rain, these records made a lot of sense together. I had childhood flashbacks of cafés with steamed-up windows, occupied by workmen in donkey jackets; hippies and bikers on Box Hill; odd music on Radio 1 on a Sunday afternoon that had a sense of serious intent but without knowing what for.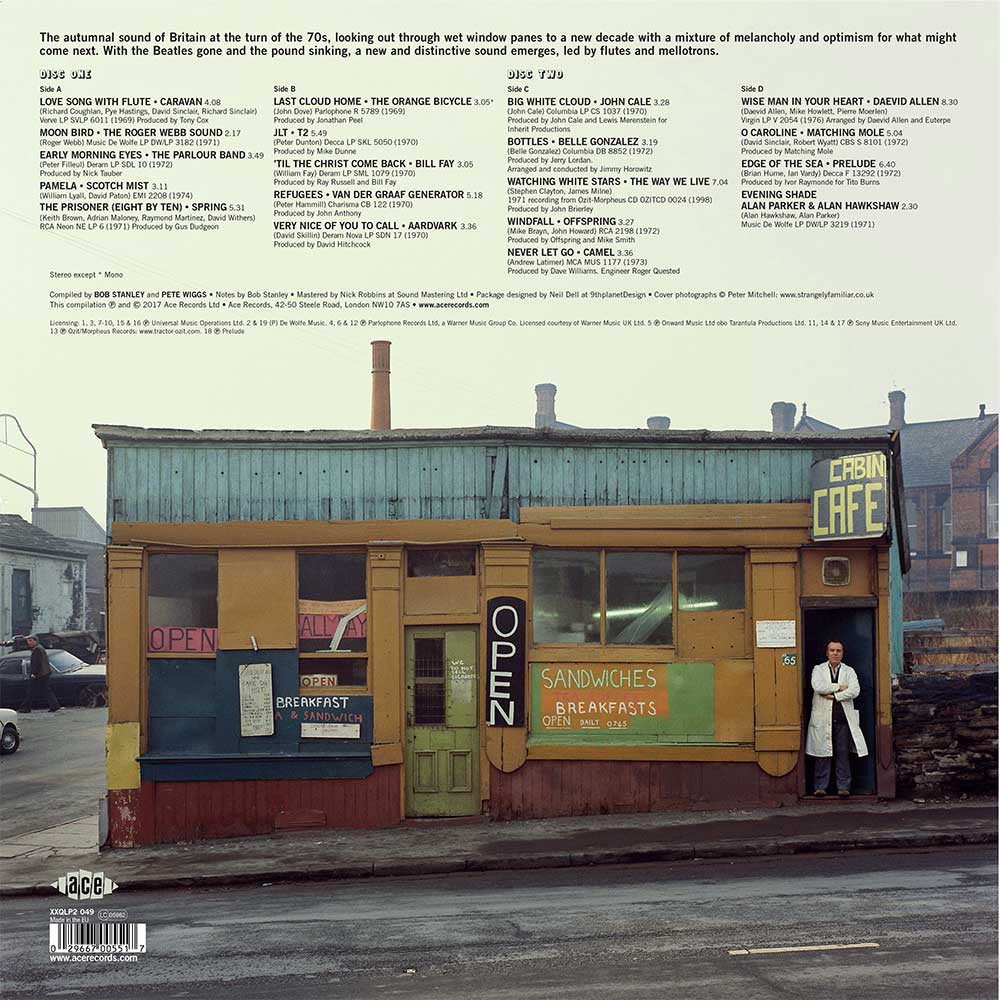 "While America may have licked its wounds at the turn of the 70s by turning to singer-songwriters, purveyors of homilies like 'teach your children well', Britain wasn't so ready to give up the trappings of psychedelia. And while the UK counter culture may have shed its 'faith in something bigger', it wasn't about to chuck out the mellotron. This is how the day after the 60s felt: damp, fuzzy-headed, neither optimistic nor pessimistic but more than a little lost. British bands would mirror the ennui of the new decade with a new kind of music."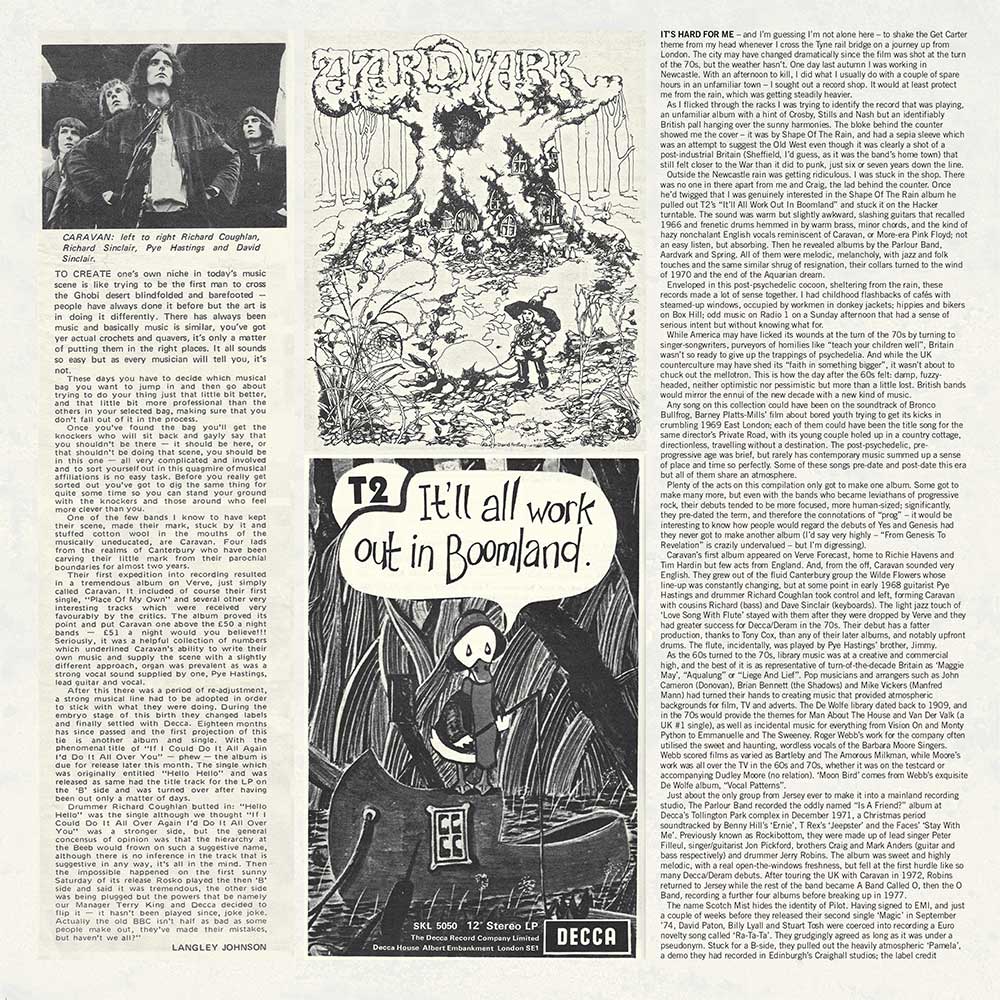 As someone who was born in the 60s and began to gain a sense of self in the 70s, I can appreciate Stanley's words here. The pictures he paints are very real, to myself and I'll bet to some of you too.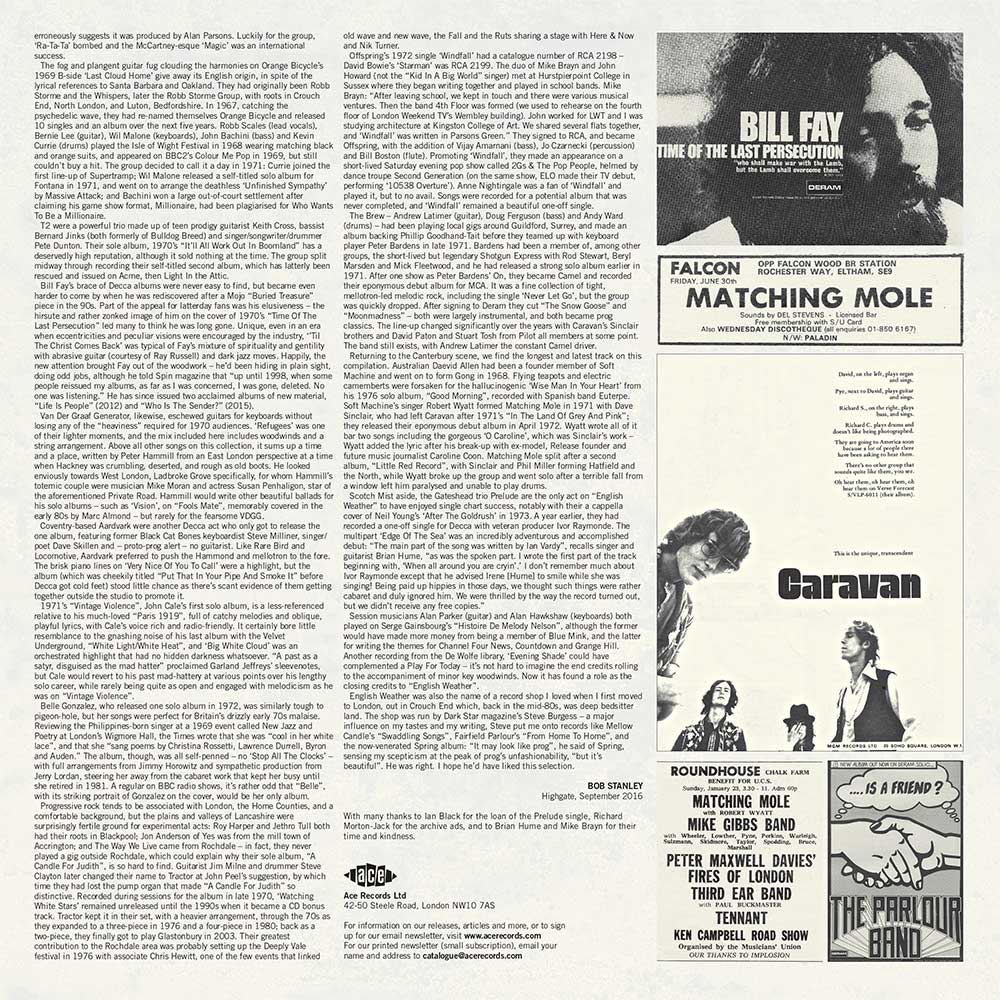 The music here certainly has that certain 'in between' sense of the word. That means Caravan and Love Song With A Flute, The Parlour Band's Early Morning Eyes, the Orange Bicycle's Last Cloud Home (bit of a revelation to me, this one), Daevid Allen and Wise Man in the Heart, Camel's Never Let Go, Aardvark (under-rated band were Aardvark) and their track, Very Nice of You To Call and more. Eighteen well mastered tracks of…well, mood. Music that conveys a time and a place.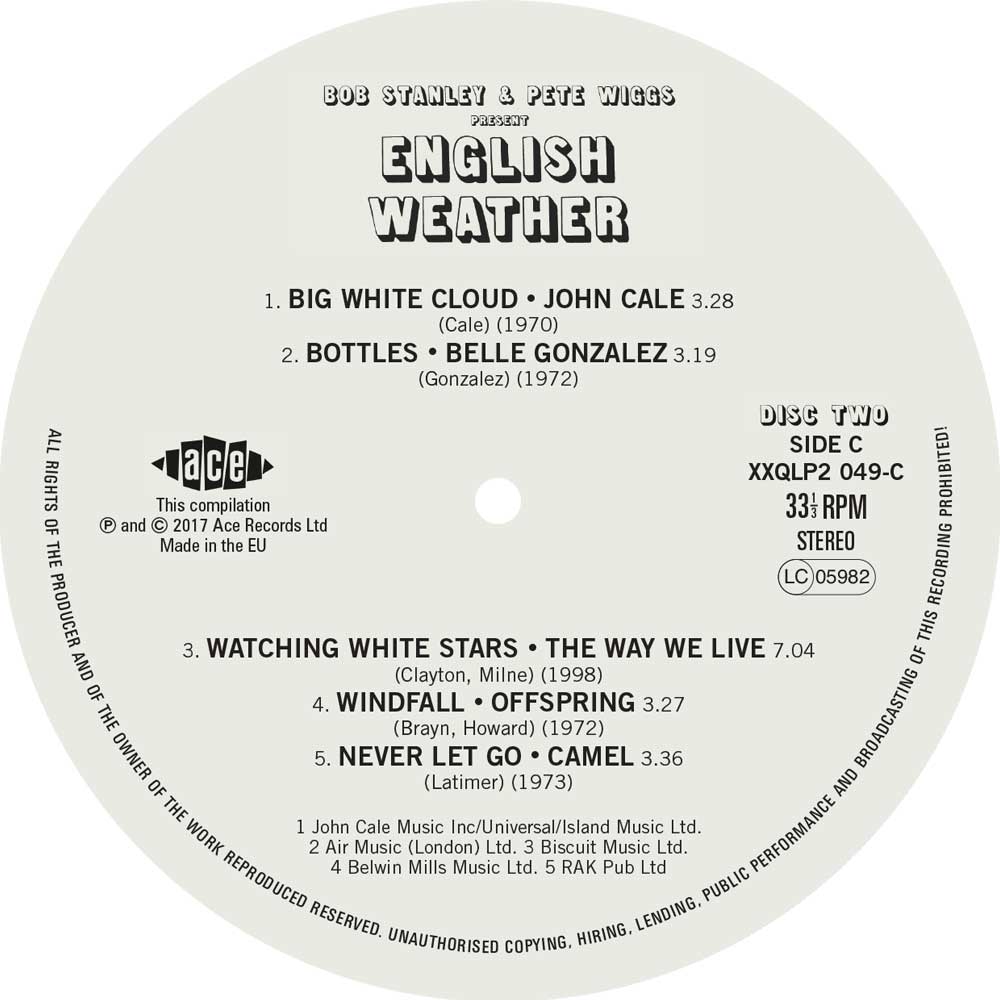 "English Weather was also the name of a record shop I loved when I first moved to London," said Stanley.  "…out in Crouch End which, back in the mid-80s, was deep bedsitter land. The shop was run by Dark Star magazine's Steve Burgess – a major influence on my tastes and my writing, Steve put me onto records such as Mellow Candle's Swaddling Songs, Fairfield Parlour's From Home To Home and the now-venerated Spring album, 'It may look like prog', he said of Spring, sensing my scepticism at the peak of prog's unfashionability, '…but it's beautiful'. He was right. I hope he'd have liked this selection."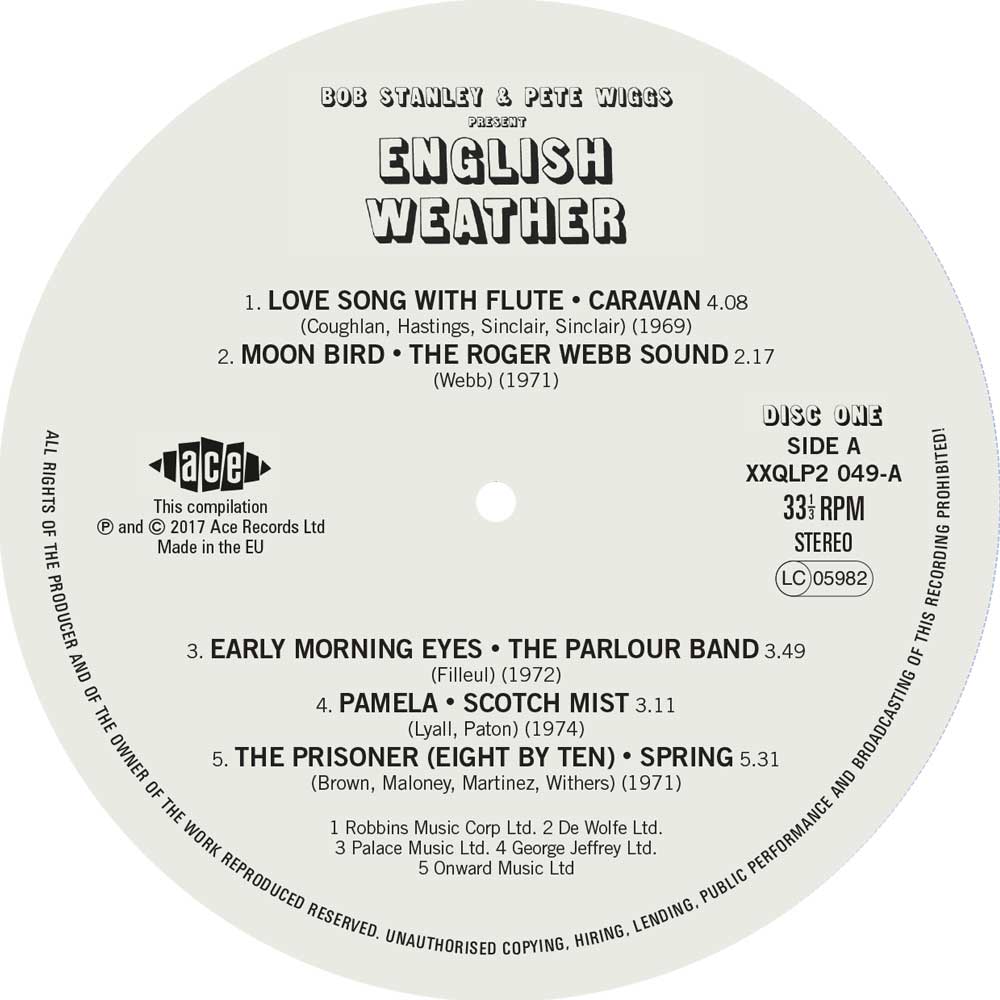 I'm sure he would. You will as well.