The Article
Love is a Drag: For Men And Their Men
28th December 2016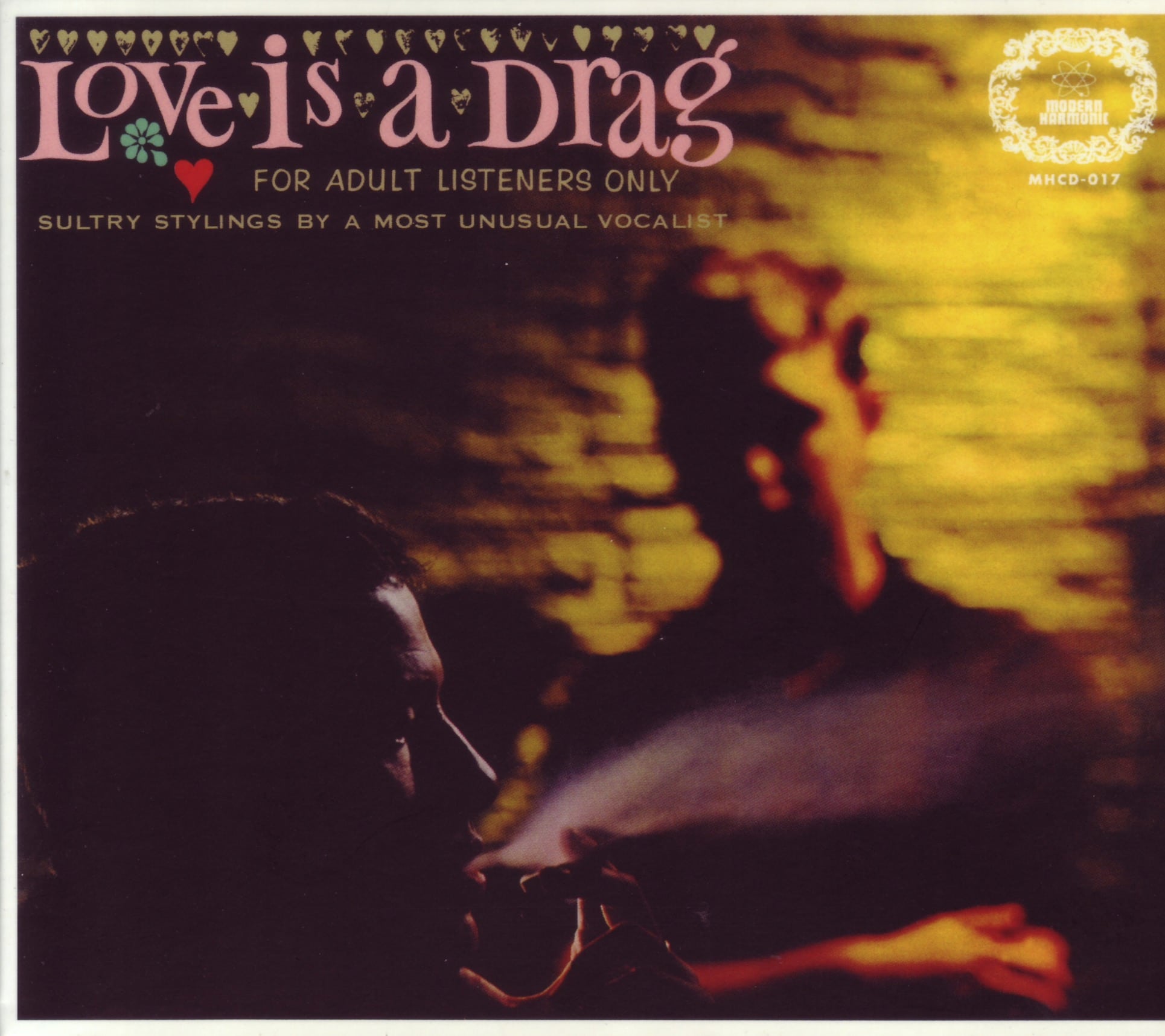 Title: For Adult Listeners Only
Label: Modern Harmonic
Here's an intriguing one, an album created for men, by men for that man in their life with titles such as The Boy Next Door, The Man I Love, Bill, Lover Man and He's Funny That Way. It's lounge…but not as we know it. Produced by the Sundazed imprint, this 1962 release was always a mystery because no-one knew who the male singer was on the release. And the attention was drawn to it partly because of the serious nature of the project. This wasn't skit or a project in 'camp'. This was a well produced album that was played, well, 'straight' and those songs are notable for their intimate and direct nature. These are titles that target one man, after all.
The lead vocal is an excellent one. I wouldn't call it Sinatra or even Crosby but it does move into a Dick Haymes direction. A smooth, crooning and alluring release, it runs the gamut of high and deep emotion with a singular late night club feel. Hey, it must be good, Frank Sinatra bought multiple copies and Bob Hope was a customer.
So they mystery, then? Originally released on Lace Records, no-one knew who the singer was in 1962 and for a long time after. I repeat, this was 1962. Admitting to being the singer of this album wouldn't have helped the career of the chap involved. Even though everyone involved in the creation of this album was straight, even the two guys on the cover.
In fact, the secret was only revealed in 2012. It was vocalist Gene Howard who fronted Stan Kenton's big band. The producer was Murray Garrett, famed photographer from everyone from Sinatra to Marilyn Monroe: Garrett and Howard were business partners who both talked to Edison International record label owner Jack Ames (he of Liberty Record fame). Ames wanted something unusual for his label and this was the result.
This is a top quality piece of musical art in its own right: gay or straight. Highly recommended for those who admire Dick Hames, Chet Baker or Vic Damone.