The Article
Dory Langdon's My Heart Is A Hunter
11th December 2015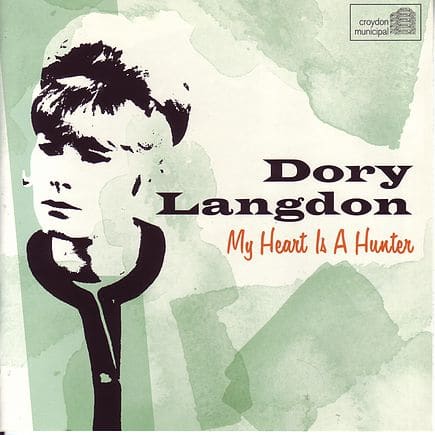 Title: My Heart Is A Hunter
Before she became known as Dory Previn, Langdon had just met Andre Previn as the session began for this 1958 LP, initially issued via Verve. The professional relationship was to become very personal, of course (he would writer the sleeve notes for the original album which was initially know as, wait for it, Leprechauns Are Upon Me!).
Intriguingly, this tomboy-like, spontaneous album consists of Langdon originals which makes it worthy of extra notice along with some fine work from guitarist, Kenny Burrell. Well, I say 'original' but some of those songs where co-written with the likes of Gene DePaul, Herm Saunders, Lyn Murray, David Raskin, J. Raymond Henderson and Andre Previn as well as her own solo work.
Any sort of notice by the general public was sorely lacking at the time of release because the album sank like a stone. Our Dory refused to sulk about that because she immediately wrote a couple of hits for Connie Francis (Among My Souvenirs) and Duance Eddy (Pepe, a film theme that was nominated for an Oscar). She suddenly became very popular as a songwriter with the likes of June Christy and Sammy Davis Jr recording her ditties and films like Irma La Douce featuring her work, nothing from this album, though. That is odd because the quality of the featured songs are high which makes this LP a sort of lost treasure.
Anyone who enjoys Previn's later work or is a fan of Peggy Lee should take a look at this release which shows Langdon/Previn in the midst of a creative surge, while offering light jazz songs that reflect a Gershwin or even E.Y. Hamburg flavour.