The Article
The Dillards: harmonic resolution of the boundary-breaking kind
1st March 2017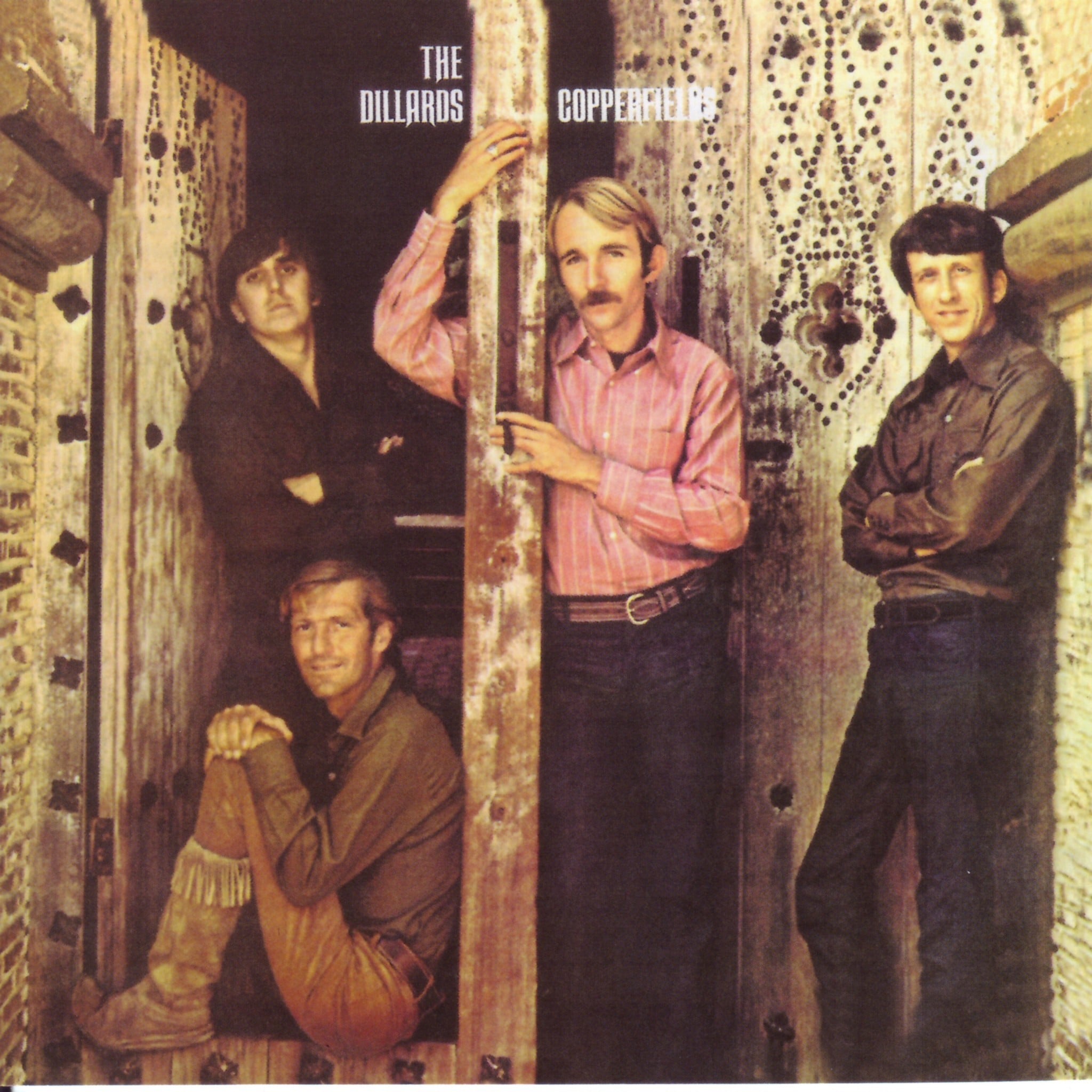 Title: Copperfield
Label: Man in the Moon 
I find it confusing and slightly irritating that The Dillards don't get more attention and respect for their talents and genuine boundary-breaking career. This was a band that did the most (and successful) work in modernising bluegrass, bringing it to a commercial point while also being true pioneers in the formulation of country rock. They were founded by brothers Doug (banjo) and Rodney Dillard (guitar), Mitch Jayne on bass, as well as mandolin player Dean Webb and Paul York on drums.
Released in 1970 and like their boundary-breaking LP, Wheatstraw Suite, this album has rock as a basis for the arrangements but never actually leaves the group's roots, and I mean that in many ways, their own cultural background but also their attachment to the popular roots genres such as bluegrass, folk and country. There is a real and very successful fusion of genres here.
What allows this to happen and does so very successfully is the band's beautiful harmonies which serves as a sort of glue to the arrangements. The group is very effective and more interesting on the songs that they have written (there are a few covers on this release, The Beatles' Yesterday, and Harry Nilsson's Rainmaker, for example) but when a song like Touch Her if You Can is presented then the integration of harmonic delivery transforms a good song into a sublime one. Crosby, Stills and who?
Oh, ok, maybe I'm being a bit harsh in terms of the band's approach to covers. That Beatles' cover is, after all, transformed with a quite stunning a cappella variation which changes the delicate and musing original into a more emotive and stronger variation that doesn't hang around. It's very short and sweet.
A lovely album that is over far too quickly.