The Article
Diane Marino – Hook, Lynne & Sinker
16th April 2018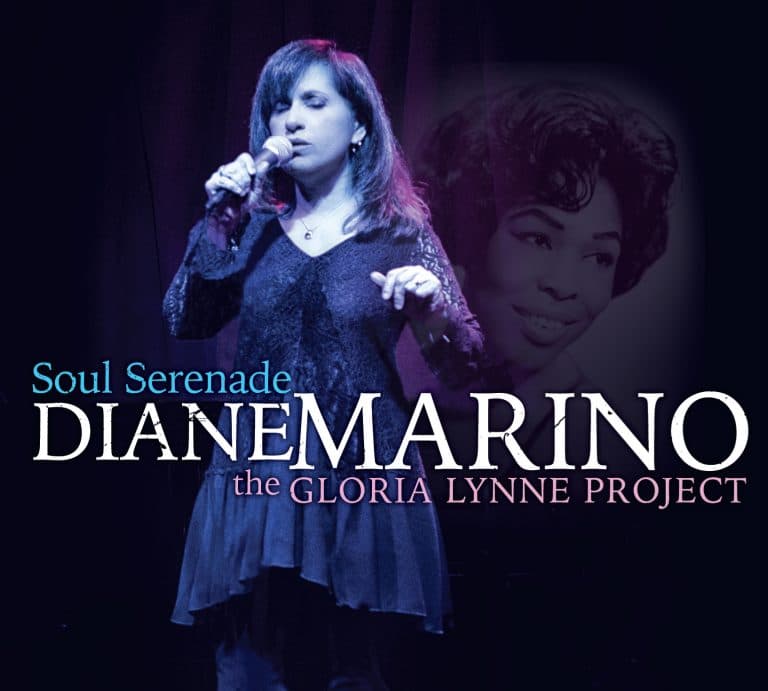 Title: Soul Seranade – The Gloria Lynne Project 
Label: M&M Records
New York-born Marino is a jazz vocalist, pianist and wife to bassist Frank Marino. They formed the Brazilian nonet Som Brasiliero. This album is not described as a tribute to Lynne but more of a celebration to the legendary vocalist. Marino almost stumbled across Lynne during her career and decided to focus upon her. As she explained, "I began to research more of Gloria's work and was instantly mesmerised by her voice, style and emotion. Additionally, her choice of material was instantly appealing to me. I tend to look for songs that are 'beyond the norm' of the Great American Songbook repertoire. The songs Gloria Lynne recorded during her career stand alone in their originality and uniqueness." 
Marino decided not to play piano on this CD. She used arrangements from Brad Cole as well as the man's keyboard talents. 
The result is an easy, swinging, finger clicking, smooth album that flows so easily, no-one on this album appears to be trying very hard. That's not true, of course but the illusion is a welcome one because it makes listening such a joyful experience. 
Songs are varied in their source but maintain a steady high quality and include Arlen & Mercer's Out of this World, Joe Burke and Al Dubin's For You, Irving Berlin's Let's Take an Old Fashioned Walk and Serenade in Blue from Harry Warren and Mack Gordon.
So is this a Gloria Lynne impersonation then? Not at all. Marino retains her own style and approach to the songs, retaining her own direction but keeping the soul of Lynne present within each. This is a lively album with a fine selection of solos to keep the song lively and infused with variety. A fine release for Marino who might do well to find another theme for next time around. This could turn into a habit.