The Article
Dave Sturt's Dreams & Absurdities oozes ambience
30th April 2016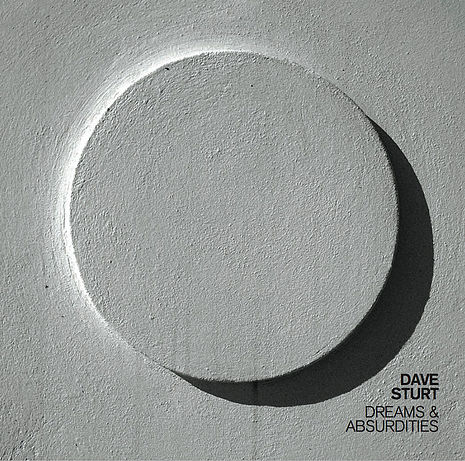 Title: Dreams & Absurdities
Interesting guy is Sturt. Bass guitar in hand, he rapidly became a respected session man playing with the likes of David Gilmour, Michael Kamen and more. He then allied himself to the prog rock fraternity by joining Jade Warrior in 1987 and stayed for three albums. In addition to live work with more additional, famous people, he enjoyed a career in soundtracks.
This album is, thus, a bit of a speciality principally because it has been released under his own name. Unique, in fact. Created around 2014 to 2015, these tracks are all about moods, improv work and even field recordings. Jaffa Market, for example, was created during a tour with Gong in Isreal in 2009. Listen out for Steve Hillage on that track with glissando guitar with the late Daevid Allen on a similar instrument on the apt track, Unique & Irreplaceable, "A piece that I was working on when David floated away…" said Sturt. Also look out for Bill Nelson guesting on White & Greens in Blue while we are celeb watching.
Some of the tracks are ambient in nature with shifting tones over a soundscape background that drift and hang and morph like the clouds. Some, like Hollow Form, are distinct guitar pieces that are both sparse and complex with considered rhythmic patterns that combine with connecting verse instrumentals to produce a building, multi-layered array of sound.
In audiophile terms, there's nothing wrong with the mastering on this album. There's plenty of space for the dynamics to stretch themselves while the plucked strings are both tonally correct and focused in the transient speed. The soundstage is broad to give the album a relaxed feel. Everyone involved on the album has ample room which helps to bring a sense of calm to proceedings.
An album to melt into like a soft easy chair.