The Article
DANA GILLESPIE's Cat's Meow
11th May 2016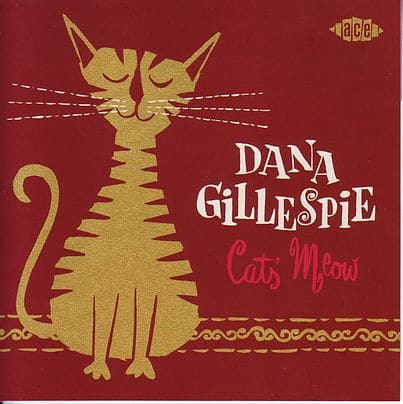 Title: Cat's Meow
Label: Ace
Gillespie has been in the business for some time. She released her first album in 1968, aged just 15. I've lost count of the albums she has released in the meantime. Forty, maybe? So much time has passed, indeed, that she has even evolved her singing style from folk to rock in the 70s and then the blues, from there on in. In the middle of all of that, she appeared on the stage in productions such as Jesus Christ Superstar and in films like The Hound of the Baskervilles then behind the camera in films such as Sink or Swim, Mahler, and the cult classic, The People That Time Forgot, which was a sequel to The Land That Time Forgot.
This new album does what any great vocalist wishes. It presents experience, life experience. This album is a conglomeration of time, squeezed onto one CD.
Accompanied by Jake Zaitz (guitars), Artie Zaitz (acoustic guitar), Mike Paice (harmonica), Jeff Walker (bass), Evan Jenkins (drums) and Pusspuss (those essential cat noises), Gillespie uses her voice to lay heavy emotions upon her songs. The title track, for example, is full of irony and a measure of cynicism. Her gritty delivery puts emphasis of her criticism of the egotistical character in the song.
On Eureka Moment, Gillespie take a blues ballad and sings down deep into the microphone, keeping the atmosphere personal and inclusive. While, on Last Chance Saloon, she gently boogies over a hip swaying blues groove and on Two-Faced Girls she sings, in regret and disappointment over women who will callously use their charms and men who indulge in infidelity.
And that's the tone of this album. It's not a high-tempo, racous production with flailing arms and spittle. This is a cool, easy going, lolloping blues album that will ease many a late night session around a glass of something stronger while contemplating life…and how it can kick you in the butt.