The Article
Curt Boetcher: sunshine pop man, throws a few rays of his own
1st March 2017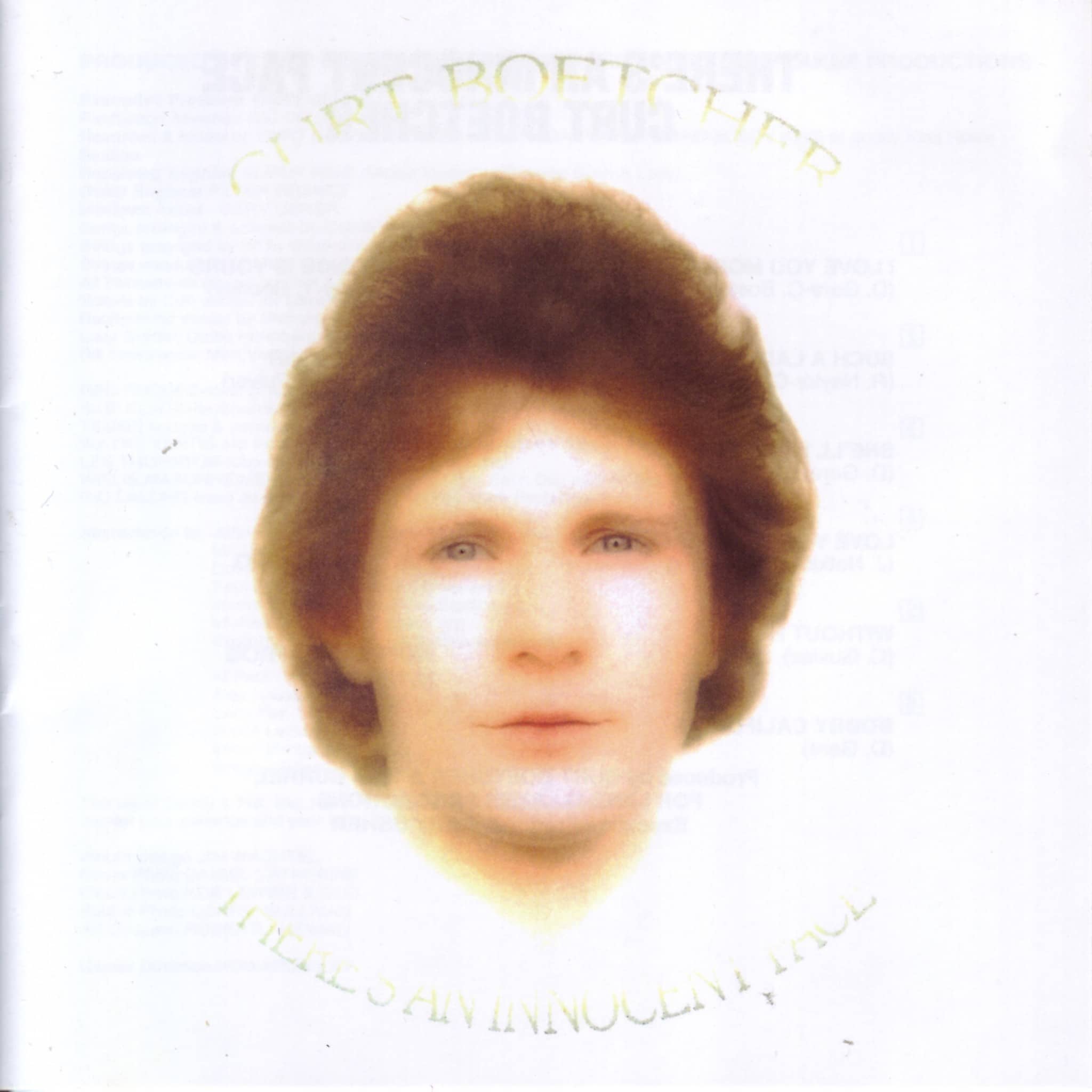 Title: There's An Innocent Face
Label: Man in the Moon
He was a producer and a composer and could safely be labelled as one of the main creators of the sunshine pop sound that was prevalent during the 60s. Think lots of melody and oodles of harmonies which is why he had a strong association with, well, The Association, for example. He arranged their hit, Along Comes Mary. An ex-member of the folkie Goldebriars group he became involved in other outfits: his own Ballroom and then a connection with producer Gary Usher and the band Sagittarius (who attracted help from the likes of Beach Boy Bruce Johnston and BB-associate and country pop star in his own right, Glenn Campbell). Boetcher then moved on to the Millennium group but that was a commercial failure.
After that lot…came this LP. A solo work which he completed while working with the Beach Boys in terms of production and contributing session vocals
Initially released in 1973 and packed with his trademark vocal harmonies, this is an intriguing album. Firstly, only two of the songs are written (co-written actually) by the man himself. The album is produced by his long standing colleague Gary Usher and the covers received the Boetcher treatment in terms of arrangement.
What is most disconcerting – and I don't know if this effect appeared on the original issue – is the regular and sudden jolt that you hear at the end of a selection of the songs here. Right at the end, instead of facing into a natural reverb tail, the track is cut off, as if you're listening to a cheap digital MP3 copy. This sort of thing doesn't serve the music well at all.
I've found the mastering quality of the Moon CDs to be variable. Some are admirably neutral but this one suffers from compression that is irritating because of Boetcher's penchant for vocal harmonies. Normally, I would glory in such a feature and must admit to having a weakness for a piece of lightly fried harmony but the compression on this album results in harmonic crescendos becoming ear piercingly nasty. Hence, this album could only be listened to at lower than normal volumes. In itself, that's fine but, for those with half decent a hi-fi, you prevent the sound quality letting loose and flying.
I've moaned on about this album but that's only because I enjoyed it so much and it's annoying when the technical wrapper of any piece of art gets in the way.