The Article
The David Cross Band: No Variation in the Nation
11th November 2016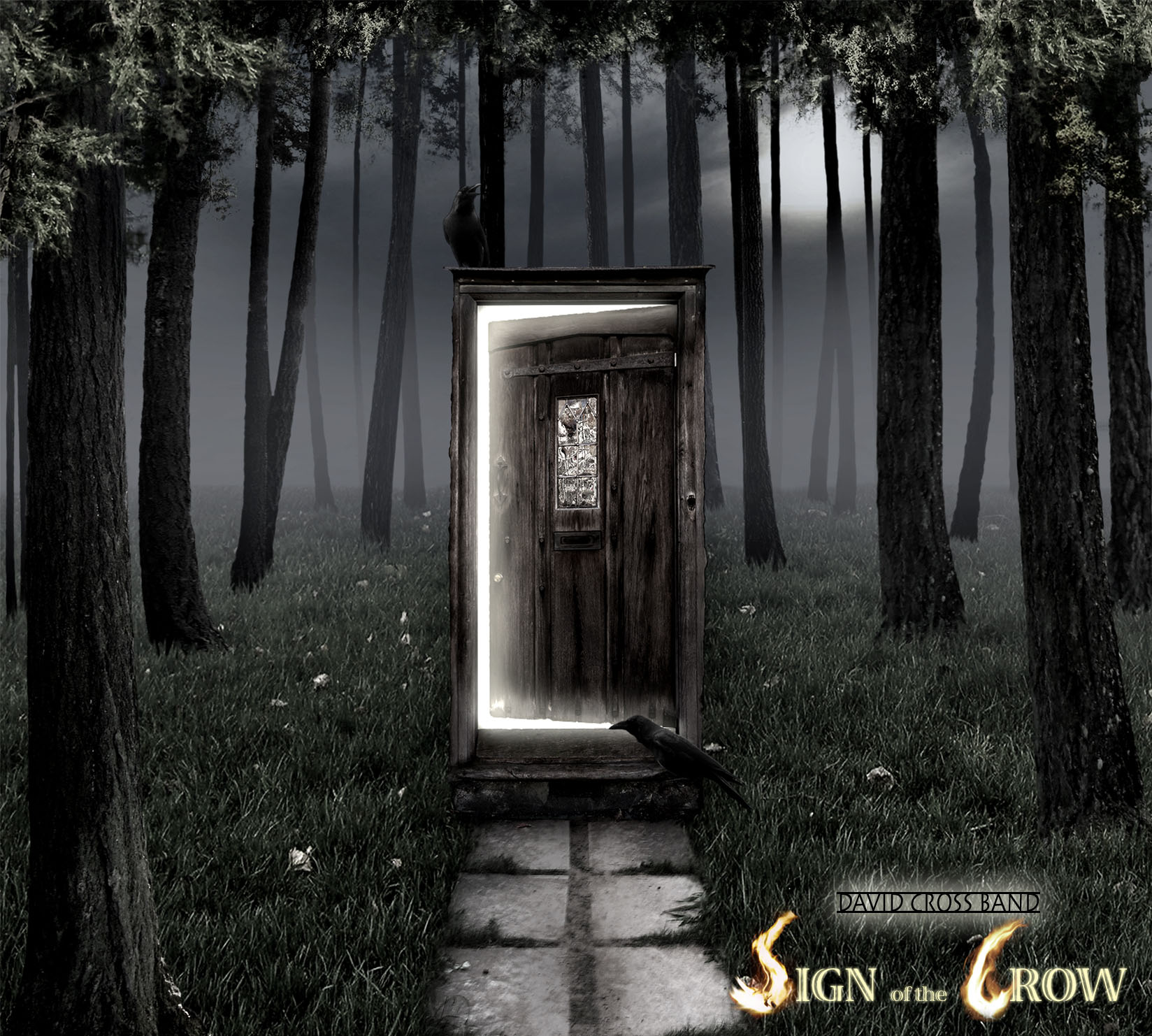 Title: Sign of the Crow
Label: Noisy 
Ex-King Crimson man, David Cross is a busy chap. I've not long reviewed his collaboration with Sean Quinn which you can read HERE. Rushing from one studio to another, this release is far harder and metal-like and more direct than his Quinn collaboration with much more prog-oriented templates (and lyrics contributed by King Crimson lyricist, Richard Palmer-James) as the basis for the project.
Here, Cross is joined by Paul Clark on guitar and Mick Paul on bass. Running since the mid-80s and releasing its debut, Memos From Purgatory in 1989, it's good to see Cross pursuing this side of his career but this new album is a bit on the breathless side. It offers an over-reliance on high dynamic energy and a lack of truly original ideas and there's not a great deal of variation in tempo to add depth and interest. Yes, it's dark and ever so serious and intense and all that but the chronicle of the music fails to get going until the fourth track, The Pool, which is late. At this point, the album introduces itself to a slower paced song that should give the previous entires contrast and variation. Trouble is, despite the gorgeous guitar solo, it lacks originality and a sense of self. This track has a 'been there done that' quality.
You get the feeling that Cross has nipped into the studio and he can give you 20 minutes before his taxi arrives before his next project.
Track five, Raintwist, promises a lot. This track, to me, is the beginning of the album. It's not a complete winner but there is more thought and invention here. This is where the album should have started. By then, though, they'd lost me.
Despite the cold and rather bland production, the band is tight, professional, the musicianship is top notch and on form but, you've got to ask, where is the art?