The Article
Corky Hale or Merrilyn Hecht to her mother
11th December 2015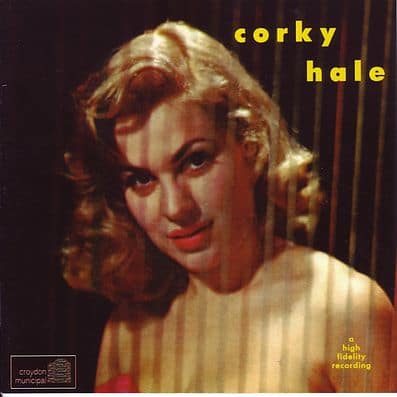 Title: Corky Hale
What an unusual CD. Hale was born Merrilyn Hecht in Freeport, Illinois. Hale was a child prodigy of sorts, becoming adept at the piano at the age of seven and the harp at eight. In fact, during the 50s, she appeared on the Freddie Martin TV show playing that very same instrument. From there, she was booked to appear on Liberace's TV show although the one catch was that her then dark hair had to be dyed blonde. She was 18. Her parents, throughout this entire period, thought she was quietly attending university at UCLA. Then they settled down for a spot of TV viewing one evening, "Isn't that…?"
There was no stopping Hale from this point with a regular slot at the Coconut Grove nightclub and an invite by Cecile B. DeMille to join the production of his film, The Ten Commandments. She then shared the stage with a gamut of stars such as her one time boyfriend, Frank Sinatra, Tony Bennett and Peggy Lee.
The name, Corky Hale by the way, was considered suitably Hollywood and was introduced when she took up her regular spot as the Coconut Grove.
Hale originally only produced one album, this 1956 Gershwin-inspired title (although two more appeared recently in 1999 and 2009 and she also guested on albums by Bjork and George Michael). This vintage title was produced by jazz enthusiast, Gene Norman, and released on his label GNP Crescendo which also, somewhat intriguingly, also served as the home for the garage/psychedelic bad boys, The Seeds.
This album features a host of top backing talent including Larry Bunker on vibes, Red Mitchell on bass, Chico Hamilton on drums, Buddy Collette on flute and tenor sax and Howard Roberts. There were serious people. Hamilton had his own jazz group while Collette was a regular with Charles Mingus, for example.
Offering sparse arrangements with a touch of improv, the album swings nicely and is a relaxing listen.