The Article
The Collins Kids: At The Birth of Rockabilly
20th December 2016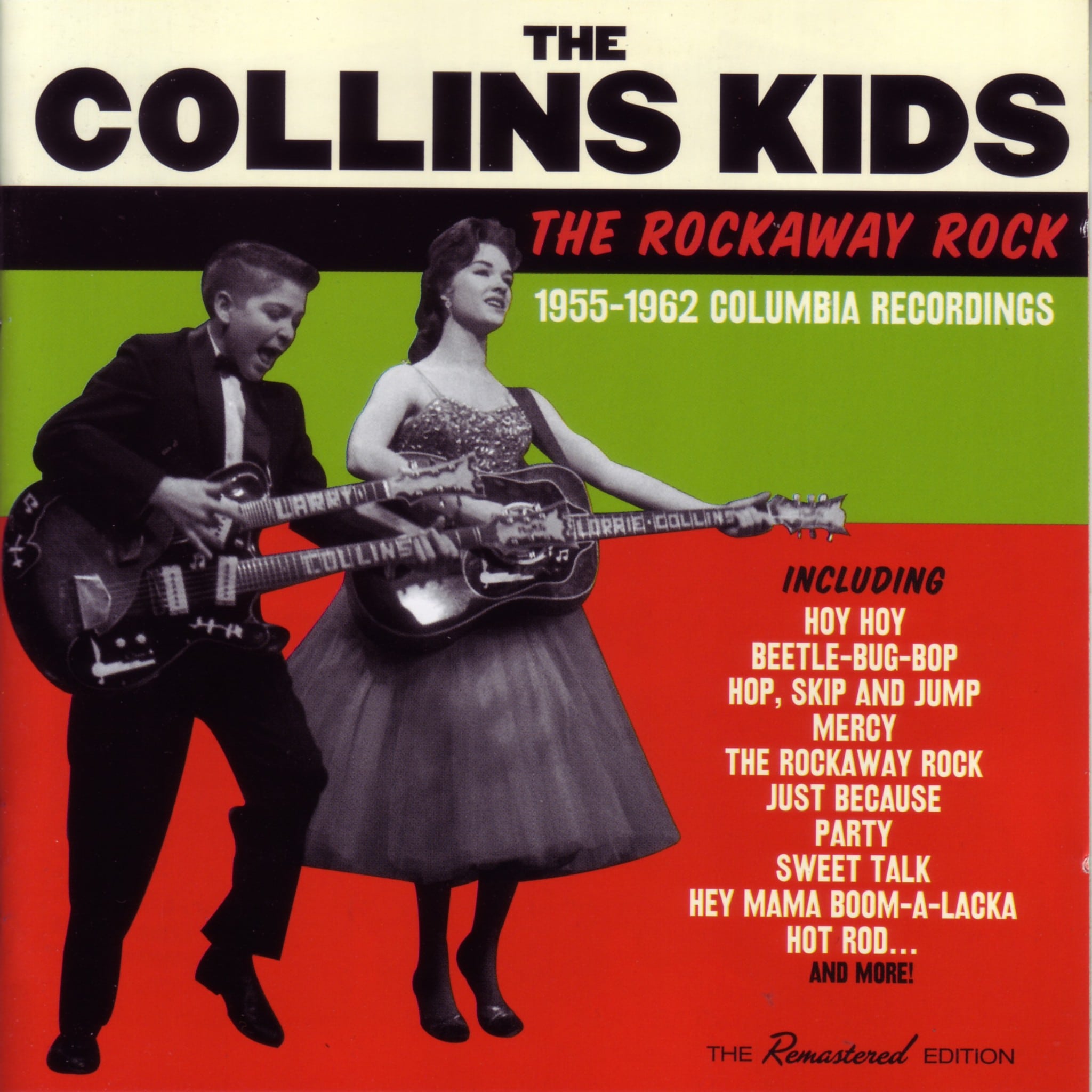 Title: The Rockaway Rock: 1955-1962 Columbia Recordings
Label: Hoodoo
Goodness gracious, this pairing were full of energy, drive, animation, sparkle and just about every other word that I've just noticed in the thesaurus relative to the vitality of this paring. They were just so excited to be here and didn't you know it.
Featuring The Collins Kids themselves, Lorrie and Larry Collins (vocals and guitar; sounds better than Lawrence and Lawrencine doesn't it?) the CD also includes, amongst others, Joe Maphis and Johnny Bond on guitar, Johnny Siebert on steel guitar, Skeets Mcdonald and Tiny Timbrell on bass plus Buddy Harman and Marion Adams on drums: the pair attracted plenty of skilled instrumental support. Recorded in Hollywood and Nashville, between 1955 and 1962, there's a good reason for that. They were good. No, strike that, they were much better than good. They could have been greats if Lorrie had not eloped into the night with her boyfriend which basically ended the duo's career right there and then. Sisters, eh?
As for the music, this is early grade rockabilly but its brilliant stuff. Take a look at the cover scan here and you'll notice Lorrie doing her thing while brother Larry is about to launch himself and launch he did. He bounced all over the stage during the act, exhausting most of the audience in the process, no doubt. Notice his double necked guitar. His style and guitar are directly influence from one of those supportive players I listed above there: Joe Maphis. And boy did Larry utilise his lessons to the full.
This edition features 30 remastered studio tracks. Apart their better known cuts such as Hoy Hoy, Hop, Skip and Jump and Mercy, there are lesser known numbers too. For anyone interested in rockabilly this CD is more than essential. I'll wait here while you over down and run to buy the disc.