The Article
Climax Blues' Broke Heart Blues
11th August 2015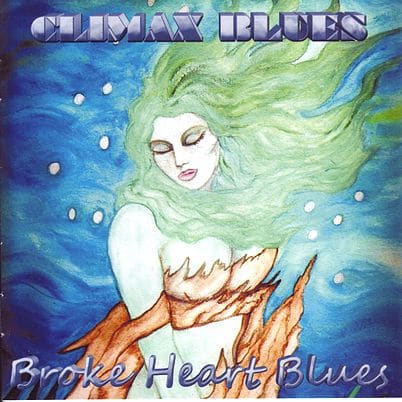 Title: Broke Heart Blues
Pete Haycock was the guitarist for the Climax Blues Band, leading it during the albums Stamp Album and Gold Plated, he featured in the hit single, Couldn't Get It Right. Haycock left the band in 1988 for a solo career, popping over to join ELO (Pt.2) as well as film soundtrack work.
This album, completed with Robin George, was the last LP Haycock completed before he died of heart failure in 2013 at just 62. which, these days, is way too young.
It took two years to complete because of commitments but features a host of top musicians including ex-King Crimson man, Mel Collins on sax with Charlie (Elton John) Morgan on drums. There's no keyboards on this album, though, which focuses its rocking sound. As each member of the band lives in different parts of the world, the album was constructed over the Internet (a practice that is becoming more frequent with each passing year).
Climax Blues Band fans will be interested to hear track seven, Gotta Get It Right, an 'answer' the to the hit single, Couldn't Get It Right. This track was placed on the internet as a freebie to alert people about this album.
There's plenty of energy and passion on this album including: Miss You, a full throated rocking blues number with a melodic chorus; Lonely Avenue which has a sexy, swervy lyric that saunters with full hip movement plus Bluesong that begins with a very nice piece of guitar picking.
Although lacking in dimension and variety, it's a decent album with a host of worthy songs. It will be of great interest to any Climax Blues Band fans out there.