The Article
Chills & Fever: 30 One Hit Wonders: US Rhythm & Blues
11th January 2016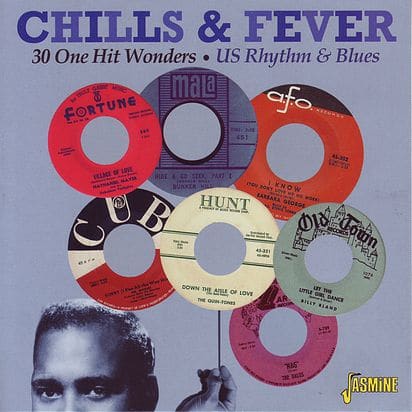 Title: 30 One Hit Wonders: US Rhythm & Blues
There is always something beguiling about the one hit wonder. It often captures a moment in time and, indeed, a host of memories connected within, becoming representative of a moment in history and a badge for the culture of the period. In terms of the music itself, it also flags up a range of questions about the song and the group. In those pre-Internet times, such one hit wonder artists came, blazed a trail and left and were never heard of again to a host of question marks from the fans. Indeed, this sector of the industry could and can be frustrating for the fan. When faced with artists such as Elvis Presley, The Beatles, Frank Sinatra and the like, there was and is a gamut of background information to inform and educate whereas the background to these songs trigger both frustration and questions sparking a number of, "Where are they now?" questions among fans.
Reasons for the single hit sometimes had a strong and valid reason. For example Sister Wynona Carr's only secular hit, Should I Ever Love Again was mostly down to her contracting tuberculosis, Ron Dunbar's Chills and Fever just proceeded his transfer to become a full time songwriter while Little Jimmy Ray's You Gotta Make A Fool Of Somebody was his first release. A big career beckoned but he died of a drug overdose. Of course, luck found some artists and they would never expect to be heard from again although why the Cosimo Matassa-sourced tracks, She Put A Hurt On Me and I Know (You Don't Love Me No More) from Prince La La and Barbara George, respectively, were one hit wonders is puzzling.
Interestingly, The Clouds from the Spacemen, a group name and song title that sounds more post rock than anything else was created by jazz pianist/band leader Sammy Benskin. The fact that it became a hit was not just a surprise to the label, Alton, but to Benskin and his band.
There is, it appears, no accounting for taste. Now you can be judge and jury on this intriguing and entertaining CD.