The Article
VINYL & CD REVIEW ROUND-UP #8
3rd July 2020
This week, in issue 8, I offer you eight recent releases for review, splitting the content mostly into vinyl with two CDs tagged on the end
SHEILA & B.DEVOTION
Title: King of the World
Label: Warner Music
Oh yes, this is the one with the supremely disco-fied, funky single that has a hook so large, Blue Whales were known to run in fright when it entered the charts. Spacer is that track and a hip wobbler it was and, let me say this because I did a quick test, still is.
And let's not forget just why this track was such a groove machine. Behind it were the talents of Bernard Edwards and Nile Rodgers, they of the disco royalty, Chic of course.
Released in 1980, this was a time when I just didn't see the ampersand in the artist's name and thought the lady's name was actually Sheila B. Devotion. I always thought she came across a tad formal because she displayed her middle initial. Not so, it appeared because B. Devotion were the Black Devotion, the three black guys posing – not always successfully I have to say – on the rear sleeve. I'm not sure who he was from Dany Mac Farlane, Freddy Stracham and Arthur Wilkins but the chap on the far right definitely had a pouty, over-acting gene in his body somewhere.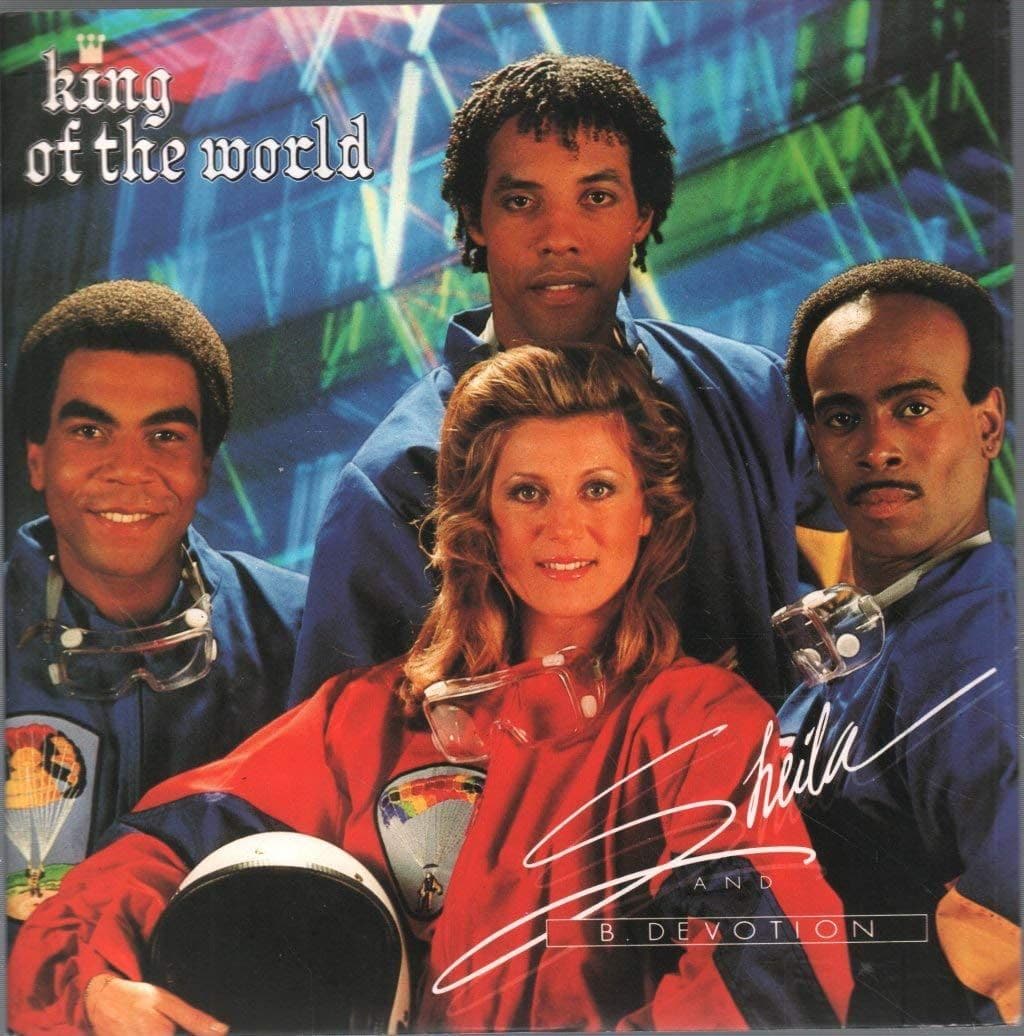 That pesky ampersand did disappear on occasion, adding to the confusion.
Sheila herself – or Annie Chancel as she was known to her Gran – was a French singer who made a splash in the 60s as part of the iconic French ye-ye pop movement. Hence the rather continental tone from her vocal delivery. She also moved her image from wholesome to sultry to suit.
This was actually the outfit's final album as a group before Sheila went solo. Targeting a rock and pop angle because disco was suddenly incredibly unfashionable, Sheila recorded three albums in the 80s, wrote books and appeared on TV in the 90s. She returned to music in the Noughties and released – get this – an 18CD box set of her entire career output in 2006.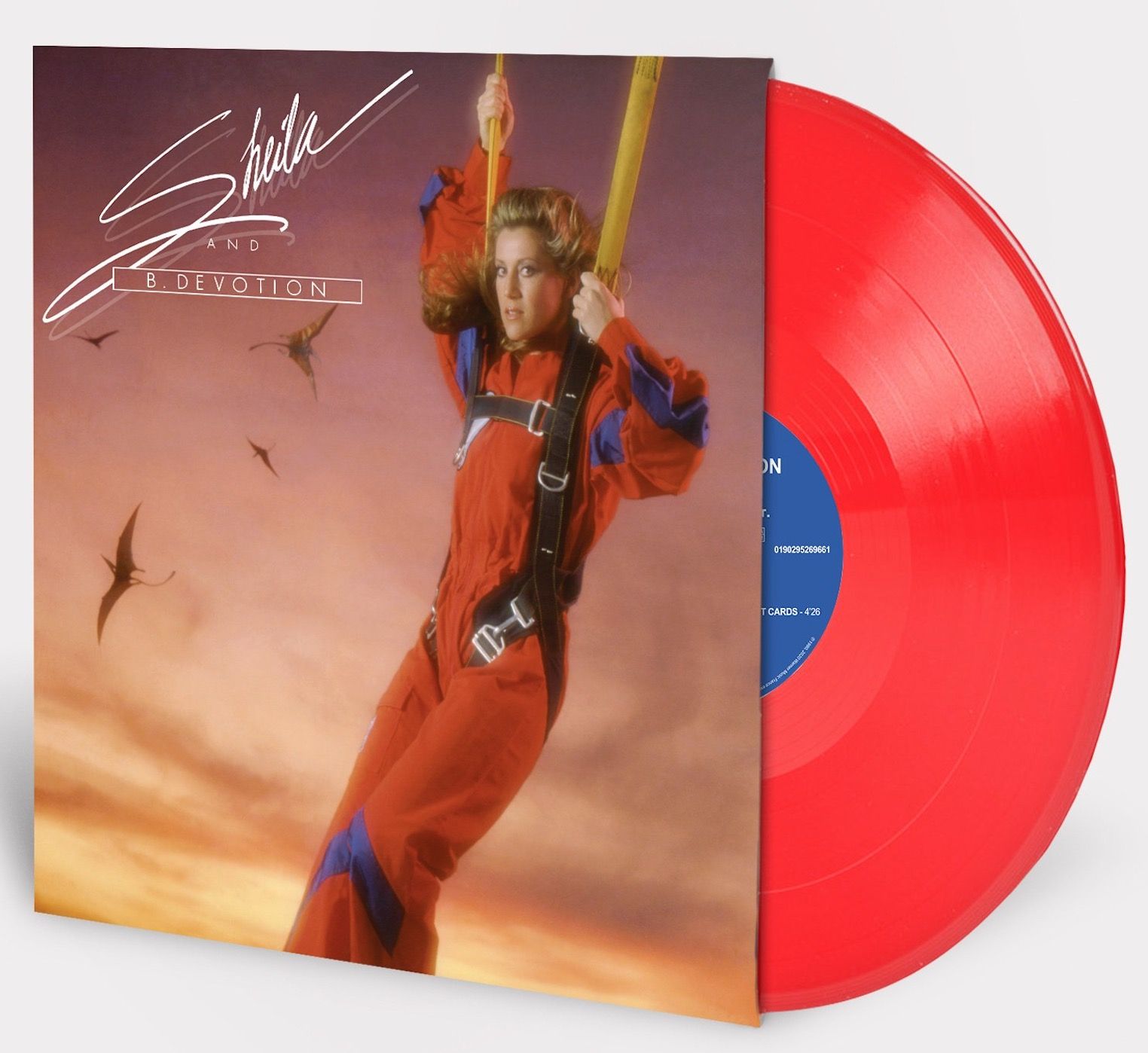 She was last seen on French TV dressed as a squirrel. Such are the ups and downs of the pop business.
This vinyl LP, pressed on red vinyl, could and should have been a one-hit-track-followed-by-filler production but Edwards and Rodgers prevents that, turning it into a cracking disco/funk outing. Nicely mastered, it's a sleeper that deserves attention.
B.B. KING & ERIC CLAPTON
Title: Riding With The King
Label: Reprise
You see, when you get two giants coming together in any field, you can never really be sure how it'll pan out. The fans don rose-coloured glasses and preach love and goodwill but legendary figures arrive toting baggage. The success of any venture like this depends on attitude. Then there's the potential for ego, no-matter how much love there might be between them. Who owned the ball in this particular game and who would call the shots?
Initially, you would say Clapton. He arranged the gig, he supplied the musicians that were sprinkled hither and thither around King.
When you listen to this vinyl LP though, if dawns on you that it's Clapton who might the guy who is, not exactly intimidated, more overly generous in deferring to King. Re-read the album title. Read what's on the tin.
There's plenty of King-esque songs here such as Days of Old and Three O'Clock Blues and King certainly is the star on this album with Clapton filling in (as do other guests, incidentally). Now, how much of that support is to keep a then 74-year old man secure, infused with energy and love and how much is plain old hero worship, I'm not sure.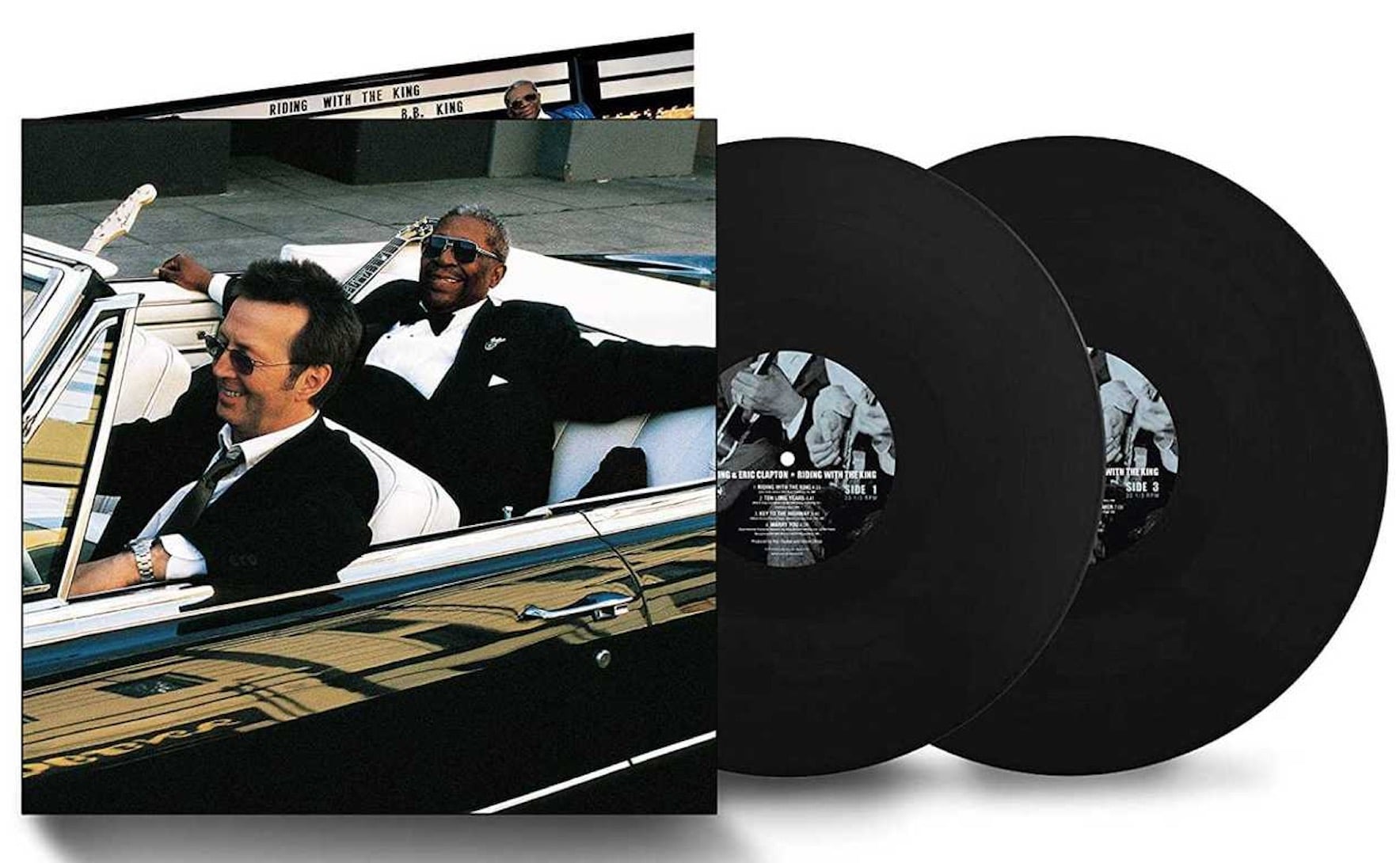 The result is a very good album indeed but never a great one. The players never really relax and never really enter the zone. Kinks' legend, Dave Davies once told me about moments playing as a band, when everything clicked and the music almost entered another dimension, "It was a sort of psychic interaction between people. People who are in total harmony with each other," he said. Not here, everyone's too aware of who's in the studio.
Nevertheless, this LP, pressed on black vinyl – which displays an even and rather neutral master – remains a very good album indeed with plenty for fans to enjoy.
PATTERN-SEEKING ANIMALS
Title: Prehensile Tales
Label: Inside Out
Think prog band, Spock's Beard. Why? Because everyone involved in this band has or is involved in Spock's Beard.
Ted Leonard joined SB in 2011 on vocals and guitar, Jim Keegan joined him at the same time on drums. Dave Meros joined SB in 1995 for the album, The Light while John Boegehold's songwriting skills have been part of the SB fold since 2003. 
Pattern-Seeking Animals has been live since 2018 and runs along similar prog lines to SB, adding a classic prog style to its workings with more contemporary edges. So there will be times when, for example, early-era Genesis fans will be bathed in a warm glow.
The programming of the album sees a more poppy approach to begin with while the more searching and complex arrangements entering the fray later across this double album. Pressed on black vinyl and featuring a balanced master, I wouldn't call this one a classic by any means but prog fans will find it of interest. Allow it to infuse your mind for a while for best results.
GIRLS IN SYNTHESIS
Title: Now Here's An Echo From Your Future
Label: Harbinger
This London, UK three-piece band have been inspired, apparently, by earlier punk and post punk music since they formed in 2016.
The presentation is certainly urgent, noisy, energetic and discordant. A sound that pushes the album back a tad from full blown post punk to that intriguing boundary, when punk was tipping over into post punk imagination. When punk wasn't enough and the band's were plain fed up with only having three chords to play with. Been there, destroyed that.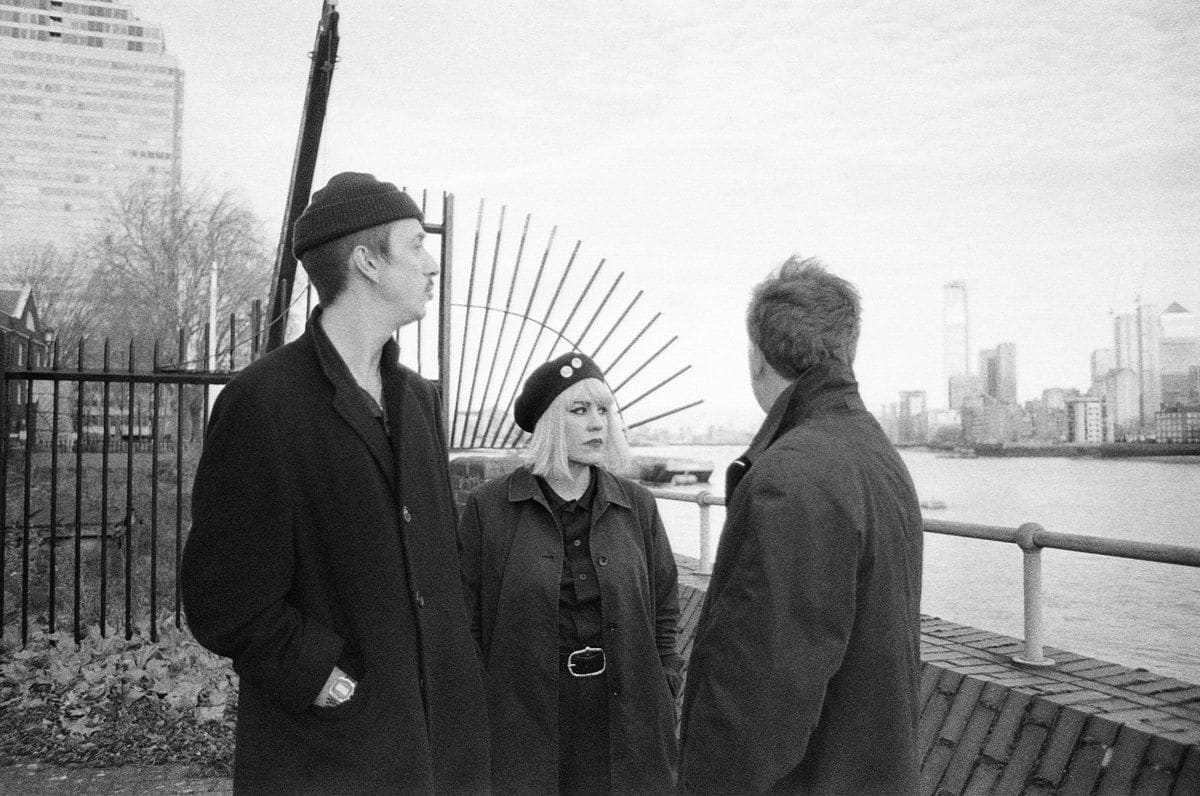 Hence, you still get that feeling from the lead singer that the microphone is the enemy, hair should be spiked with bubbles of gel hanging off the odd folicle, there may be a bit of eye liner in there somewhere too (although, maybe not) but the voice has a point to make and it has to be said in a slightly distended Joe Strummer-like cockney delivery.
What makes the band slightly twisted is their slight metal undertone. The first several seconds of the track, Human Frailty sound like the introduction to a heavy metal track, for example. Hence, this vinyl LP is more of a conglomeration of style as opposed to a love letter to times gone by. Nicely mastered, it appears on grey vinyl 
THE GRAHAMS
Title: Kids Like Us
Label: 3 Sirens
Man and wife, Alyssa and Doug Graham, actually. And county rock is what they do, all the way from Nashville but with a New York attitude. 
Their and Alyssa's solo work has embraced everything from hardcore Americana in terms of bluegrass, country and even jazz but this one is different. 
What we have here is a nostalgia-fest. Music, as the title hints, of a bygone era. Classic 60s pop with 70s rock overtones is the style here. The songs mix girl group yearning and energy with 70s singer-songwriter angst.
In purely style terms, there's a mixture of early period Bruce Springsteen here combined with late period Dusty Springfield plus a whole lot more. 
This is a LP full of moods and memories. Spinning this one, you may find your mind drifting back to those early days, uncontrolled memories bubbling to the surface. Have a drink in your hand before you run with this vinyl LP.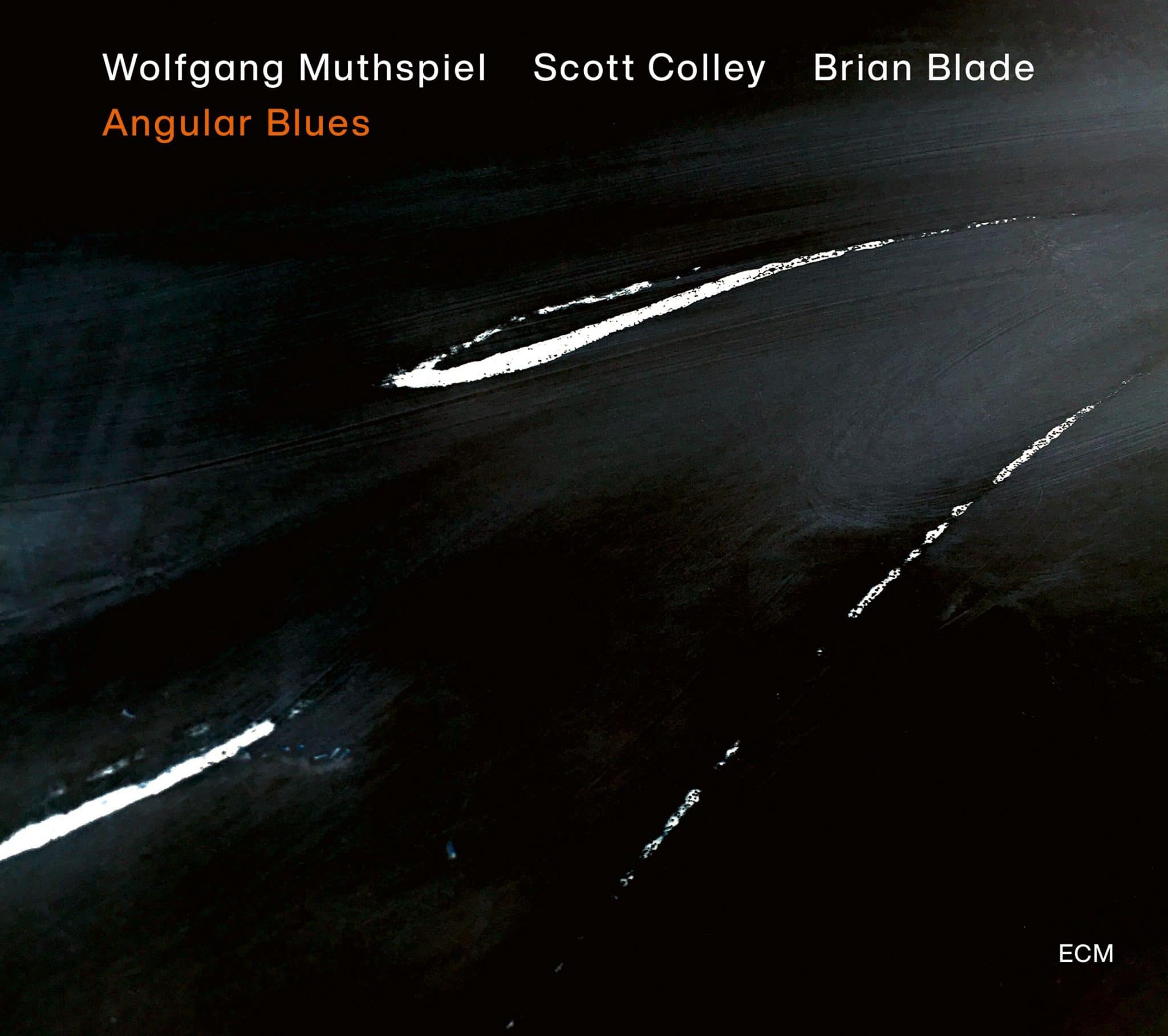 WOLFGANG MUTHSPIEL/SCOTT COLLEY/BRIAN BLADE
Title: Angular Blues
Label: ECM
ECM is celebrating its 50th birthday this year which is one reason why I've been paying them regular attention. Instead of the CDs I've listened to of late, I was lucky enough to grab a vinyl edition of this release.
It's jazz yes but it's restrained and delicate and slightly introspective and contemplative.
Muthspiel sports an acoustic guitar you see, which sets the finger-picking tone. One of quiet thought, one of musing and of drift. 
Colley's upright bass pushes the guitar onwards. Forcing a pace when that guitar might very well prefer to smell a few roses along the path but no, that bass nudges, it prods and eases the music forwards.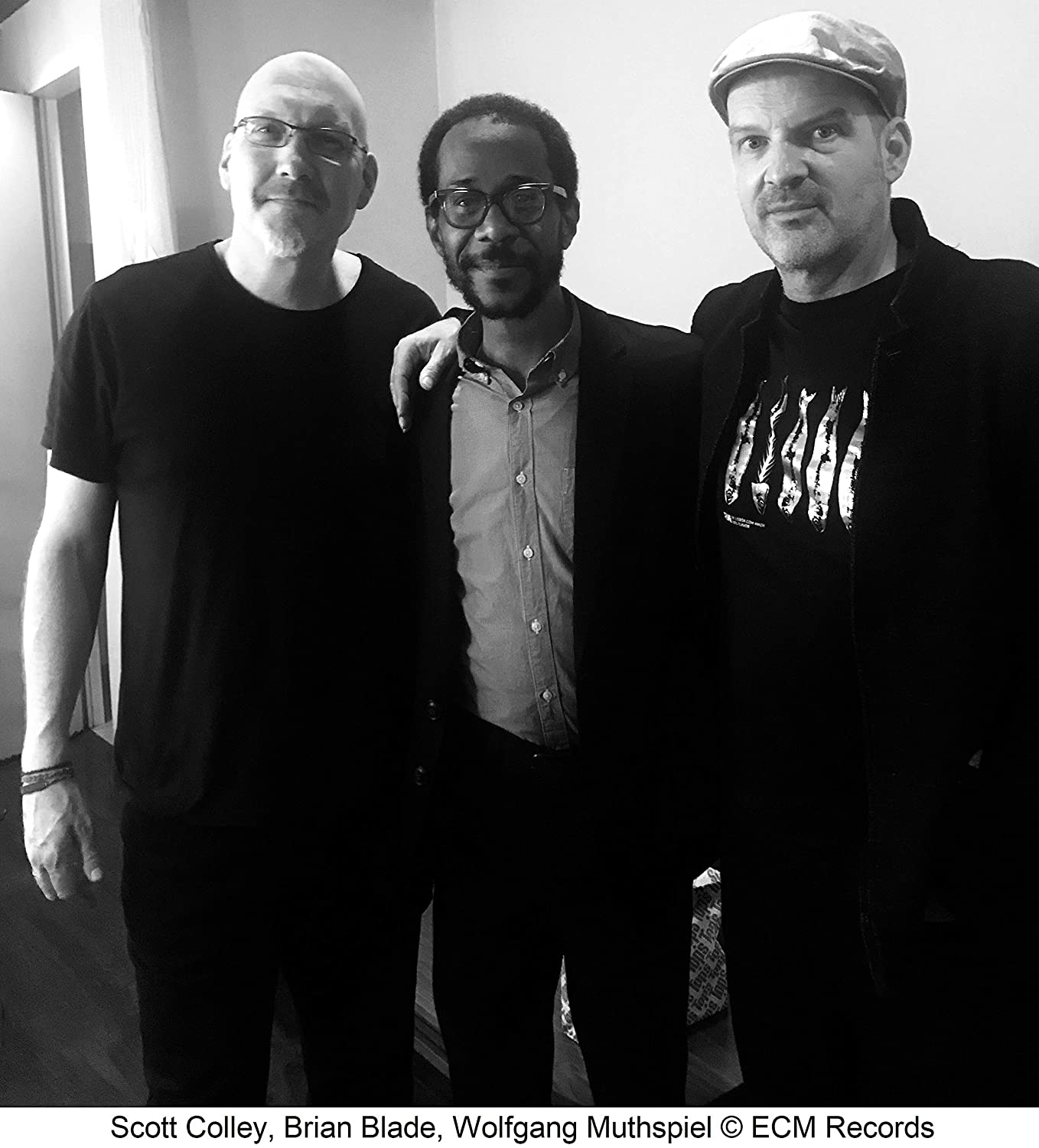 Blade's percussion then pours over the pair like gnats over a strolling bard. Its cloud of punctuation serves as a frantic contrast to the calm. Adding a balance of energy that forms a rhythmic whole.
Imagine sitting within a fairground Ghost Train, wheels balanced and greased so you feel no bumps or friction and the only sights you see in the darkness are your reflected thoughts as you move from rotating angle to angle.
FREDDIE FENDER
Title: El Bepop Kid
Label: Jasmine 
Back in early 1975, Freddy Fender had himself a multi-million selling hit with a country-fied ballad called Before the Next Teardrop Falls. It topped the charts and remains a cherished memory still for those whose emotions were touched by this slow, heart-felt ditty.  
But Freddy had been in the business a long time before, 20 years before actually. Back in Mexico, he was bothering the charts in the late 50s with his Spanish-language covers of American hits. There was no stopping the kid at that time who would release several singles per year.
It was only in 1959 that he would begin cutting his singles in English in an attempt to break the US market. 
Fender was a poor child, his father had died when Fender was very young and he was brought up by his mother who struggled to put food on the table. Fender resorted to stealing to make ends meet along with shining shoes and dabbling in gang culture.
Then he was given what was left of a guitar. Sporting just three strings, Fender learned too play and then found himself in the Army, then court-martialled and then discharged. The reason? Drink. And lots of it. 
When he returned to Texas he, "…grew sideburns, put 50 pounds of wax on my hair and started kicking some ass…"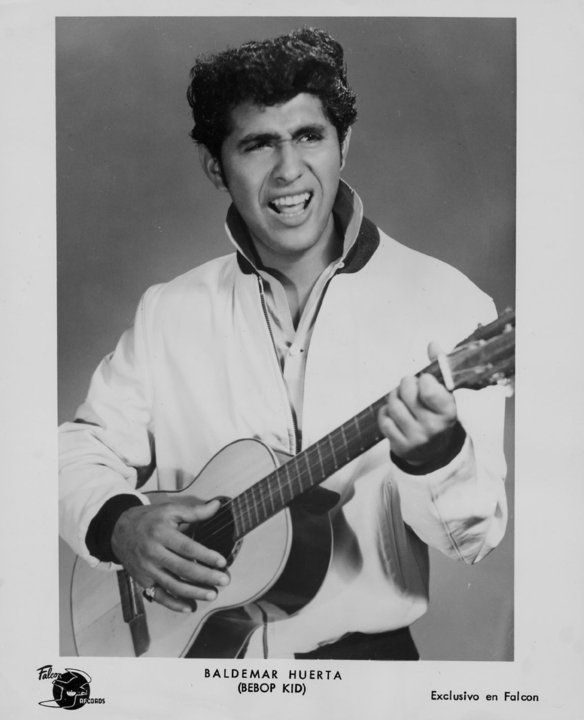 Fender states that he was the first Hispanic rock'n'roller – even before Richie Valens and he immediately had Mexican and state-wide hits. Known as the 'el Bepop Kid' it was at this time that he changed his moniker from his own name, Baldamar Huerto to Freddy Fender, he then had some success via the Imperial and Chess labels and found more business via smaller local labels.
The demon drink and marijuna possession triggered more prison terms that tended to put a brake on his career prospects, though. 
This CD is a Spanish-language Part 1 of a proposed two volume set (English language song versions will appear in that one) and packs in 32 tracks. Providing a surprisingly even mastering, Fender provides jaunty, enthusiastic and energetic rock'n'roll that should be sought by those looking to explore the lesser known, darker corners of the genre.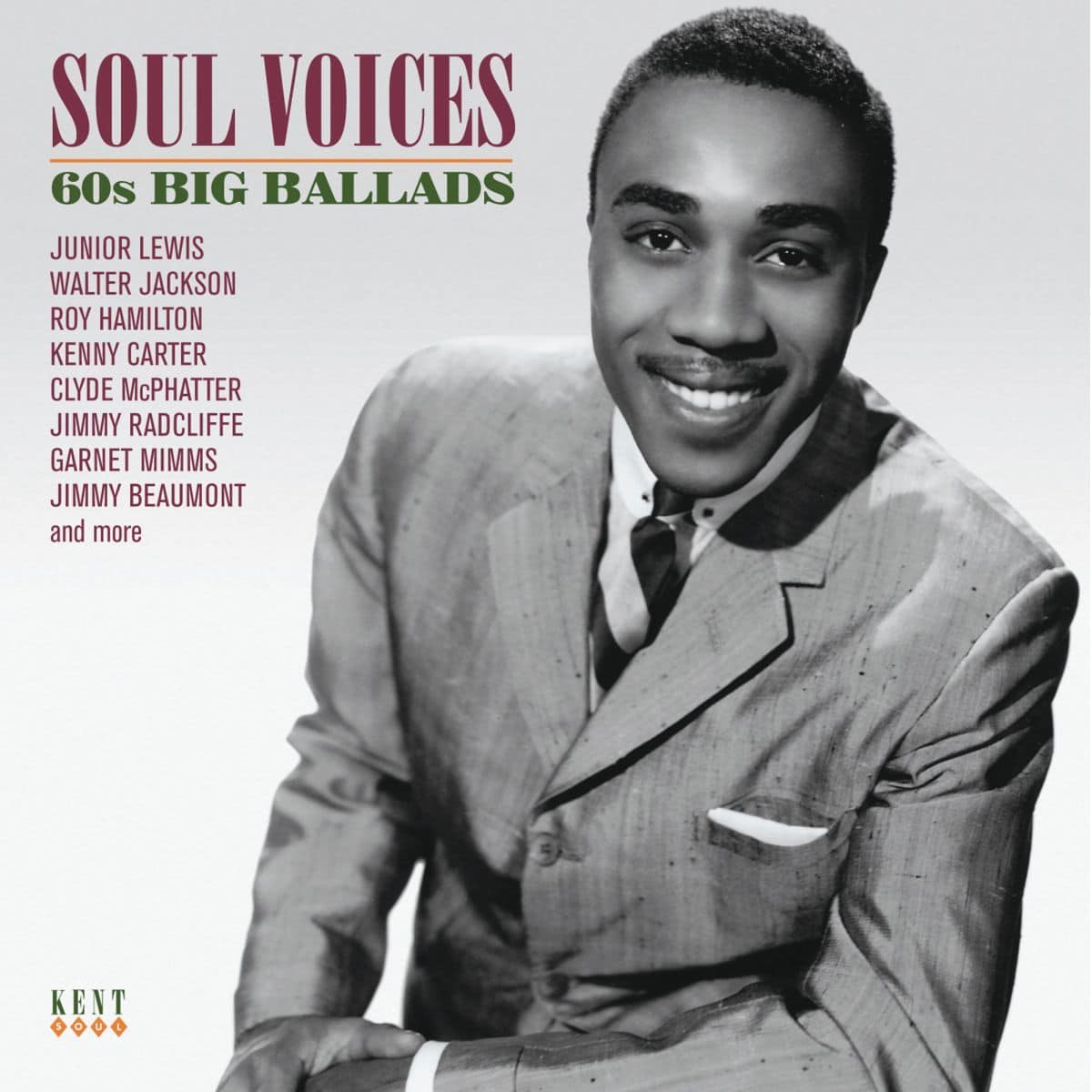 SOUL VOICES
Title: 60s Big Ballads
Label: Kent
A 24-track compilation of lush, gorgeously orchestrated soul ballads. New York was the centre of this sort of sophistication with Los Angeles not too far behind.
Four are previously unissued. Kenny Carter's Big Bad Rain – quite possibly my favourite track on this CD – was penned by Larry Banks and Herman Kelley and arranged by New York's Garry Sherman.
Clarence Pinckney sings the Billy Terrell song Just Outside Of Lonely and Junior Lewis sings a demo of the Buddy Lucas song I Love You So Much which was never issued for a release. Billy Watkins covers the jazz standard I Want To Be Loved in a Sam Cooke fashion.
There are rare 45s by Brooks O'Dell, Herb Johnson and Tony Mason plus better known songs from Clyde McPhatter, Garrett Saunders, Jimmy Beaumont and Roy Hamilton.
This compilation oozes well dressed, delicately coiffured, perfectly arranged, timely choreographed and deliciously delivered soul giants belting out performances that will have you resting in a pool of messy emotion on the floor of your listening room. 
[Don't forget to check out my new Patreon Page at www.patreon.com/audiophileman, for exclusive postings, giveaways and more!]