The Article
CD/VINYL REVIEW ROUND-UP #5
16th June 2020
This week, in issue 5, I offer you a round dozen of recent releases for review, splitting the content into CD and Vinyl
ON CD
WINTER DANCE PARTY 1959 #2
Title: The Great Tragedy
Label: Bear Family
A quite strange yet fascinating compilation, the included songs commemorate the tragic plane crash that killed Buddy Holly, Ritchie Valens and The Big Bopper on 3 February 1959.
At the time of the terrible crash, they were all taking part in the Winter Dance Party tour. Bear Family has covered that event in the original release of The Great Tragedy – Winter Dance Party 1959. This CD looks at the aftermath. The tour continued on despite that tragedy, for another week-and-a-half. New performers were brought in. They included Robert Velline (would become Bobby Vee) and his Shadows. So while established stars died in the crash, a new star was effectively born from the tragedy.
This CD features the survivors of the original tour (i.e. Dion and The Belmonts, The Crickets and Frankie Sardo) and the so-called replacement stars (i.e. Frankie Avalon, Jimmy Clanton, Fabian, Vee and Bill Parsons).
The 34 tracks here well mastered despite, I'm sure, having to tackle quite compressed original sources, include songs from the above but also a selection of tribute songs that lament the passing of the lost. They include Lee Davis' Three Lost Men and Tommy Dee with Carol Kay & The Teen-Aires with Three Stars.
The music itself is excellent. Even the quite syrupy tribute songs are intriguing while the Bobby Lee track, Suzie Baby, has an uncanny Buddy Holly presentation.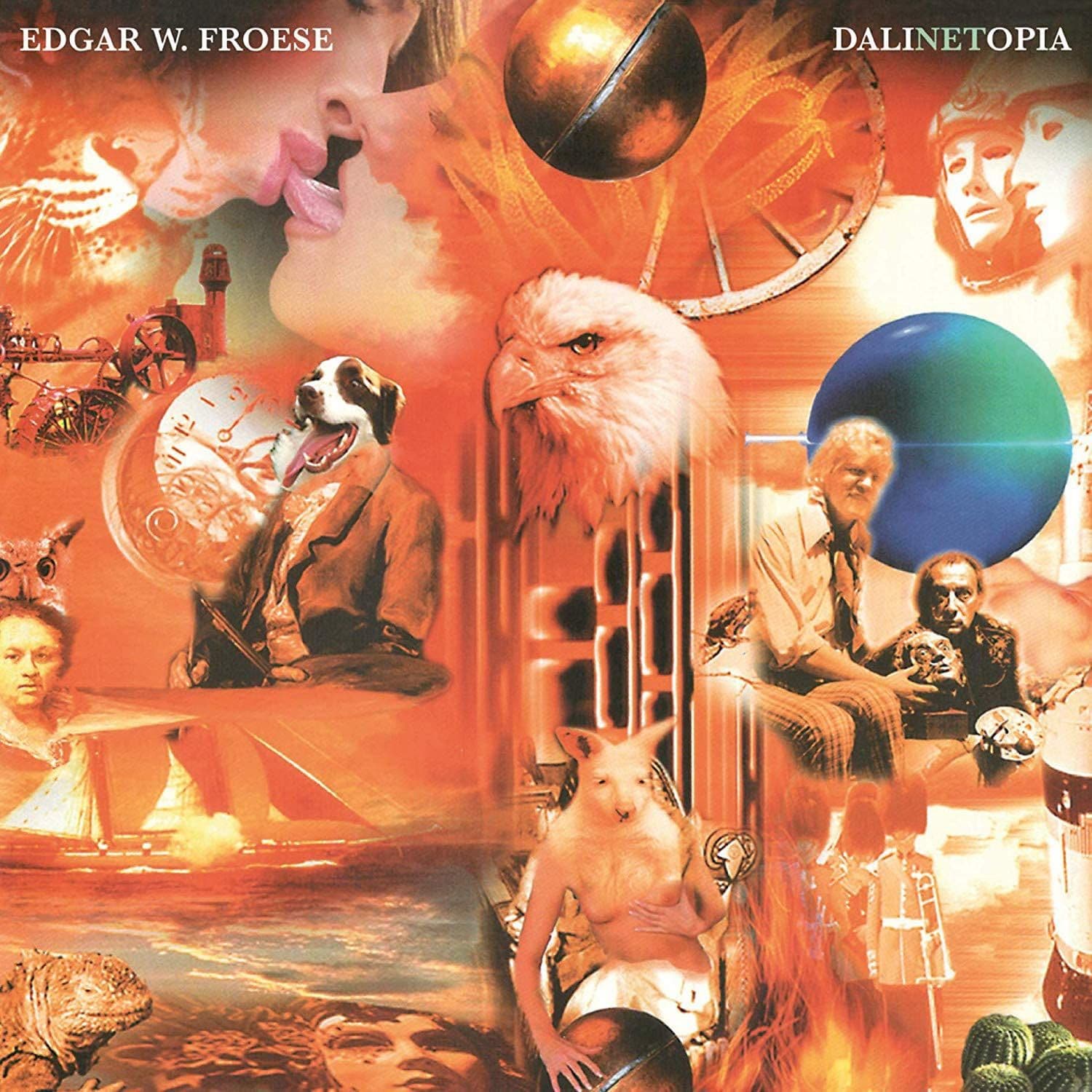 EDGAR W. FROESE
Tite: Dalinetopia
Label: Esoteric Reactive
Well, here's a nice little gem for Tangerine Dream fans. Dalinetopia was created in 2004 as a response to Froese's meeting with Salvidor Dali, way back in the 60s, 1967 actually. The album was released but only as a mail-order outing. The point of the album wasn't so much to commemorate Dali the man but Dali's creativity. 
Froese wanted to connect to that moment, when a painter distils his thoughts, experiences and imagination and translates all of that to the brush of paint on canvas. Froese wanted to convey the same sense of creativity but in a musical form. 
This Esoteric release is the album's first ever commercial release. Nicely mastered, it contains typical Tangerine Dream rhythmic and looping flourishes but also seeks to add a measure of contemplation. The latter can result in a degree of muddy, new age-like blandness at times but the old master picks himself up and ploughs onwards with new vigour. A bit spotty, therefore but still worthy of investigation for TD fans.
DON'T BLOW YOUR COOL!
Title: More 60s Girls From UK Decca
Label: Ace
A superb compilation from the UK specialist outfit, Ace, packs in 24 tracks and a superb 23-page glossy booklet.
That list includes 10 tracks that appear for the first time on CD. These include the rarely heard French language recordings of Summer Nights by Marianne Faithfull and You Just Gotta Know My Mind by Dana Gillespie. Then there's Billie Davis' Me About You, jazz singer Joy Marshall's cover of Roy Hamilton's Heartache Hurry On By,  folk rocker Beverley with two songs penned by her friend Donovan, The Spark That Lights The Flame by Northern Ireland's Margo, lead vocalist of the Marvettes, Backstreet Girl by Adrienne Poster, Mr Scrooge' by girl group the Orchids and theme from cult favourite TV series Adam Adamant Lives!, Kathy Kirby.
The mastering of these older titles, oft beset by all-out compression, has been completed professionally. You can sometimes hear underlying compression on a few tracks but you can also hear that Ace's hands have been all over it, trying to correct the situation. 
There are some superb outings here. The first track, Stevie Kimble's All The Time in the World, is a corker while the Supremes-esque The Spark The Lights the Flame from Margo is another highlight.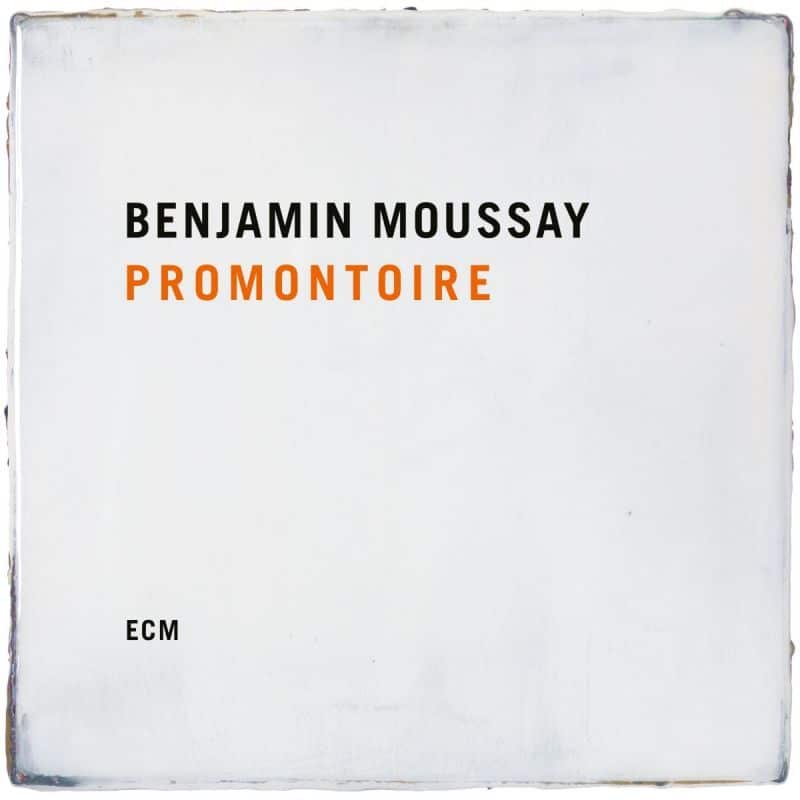 BENJAMIN MOUSSAY
Title: Promontoire
Label: ECM
Moussay is possibly more familiar to you teamed up with Louis Sclavis and releases like Sources, Salt and Silk Melodies, and Characters on a Wall but the French pianist is on his lonesome here. Well, he and his piano, at any rate. 
Recorded at Studios la Buissonne in January 2019, this album offers contemplative piano that moves like the tide. Washing in and out of the soundstage, the thoughtful chordal movements of the Moussay keys vary between the meditative and almost experimental, Philip Glass-like organic loops. 
Space and how it moves around this music, is the dominant factor, though. The tones move with patience and a sense of calming infusion, like ink on blotting paper. 
LOCKDOWN SESSIONS
Title: Hot Blues And Boogie To Fight That Cabin Fever
Label: Cross Cut
I suspect that we're going to be seeing a lot of this sort of thing. 
So we've got tracks covering two CDs set in a multi-gatefold sleeve like Lockdown Blues, Can't Get Too Close, Mean Old Quarantine, Home Alone Stomp, Everything Has Changed, Lockdown Shuffle…they're all here.
"It's like living in a prison/without doing any crime" laments Tommy Schneller, Gary Winters, Marion Wade, Tomi Leino, Jack O'Roonie and Micha Maass on the title track.
As you can see, this is a busy album but not, as you can guess, studio-created. The album was formulated via digital communication which meant that musicians in Italy, Belgium, Finland, Spain, France and the UK were able to join the party.
There's 26 tracks here (featuring 31 artists) of blues and boogie, swinging their little hearts out and having a good time. Music of the moment, this is a party record, a letting loose outing, vibes to accompany a boogie around the living room or a shuffle in the kitchen. 
Put the steel kettle on to the (tea) strains of steel guitar.
ON VINYL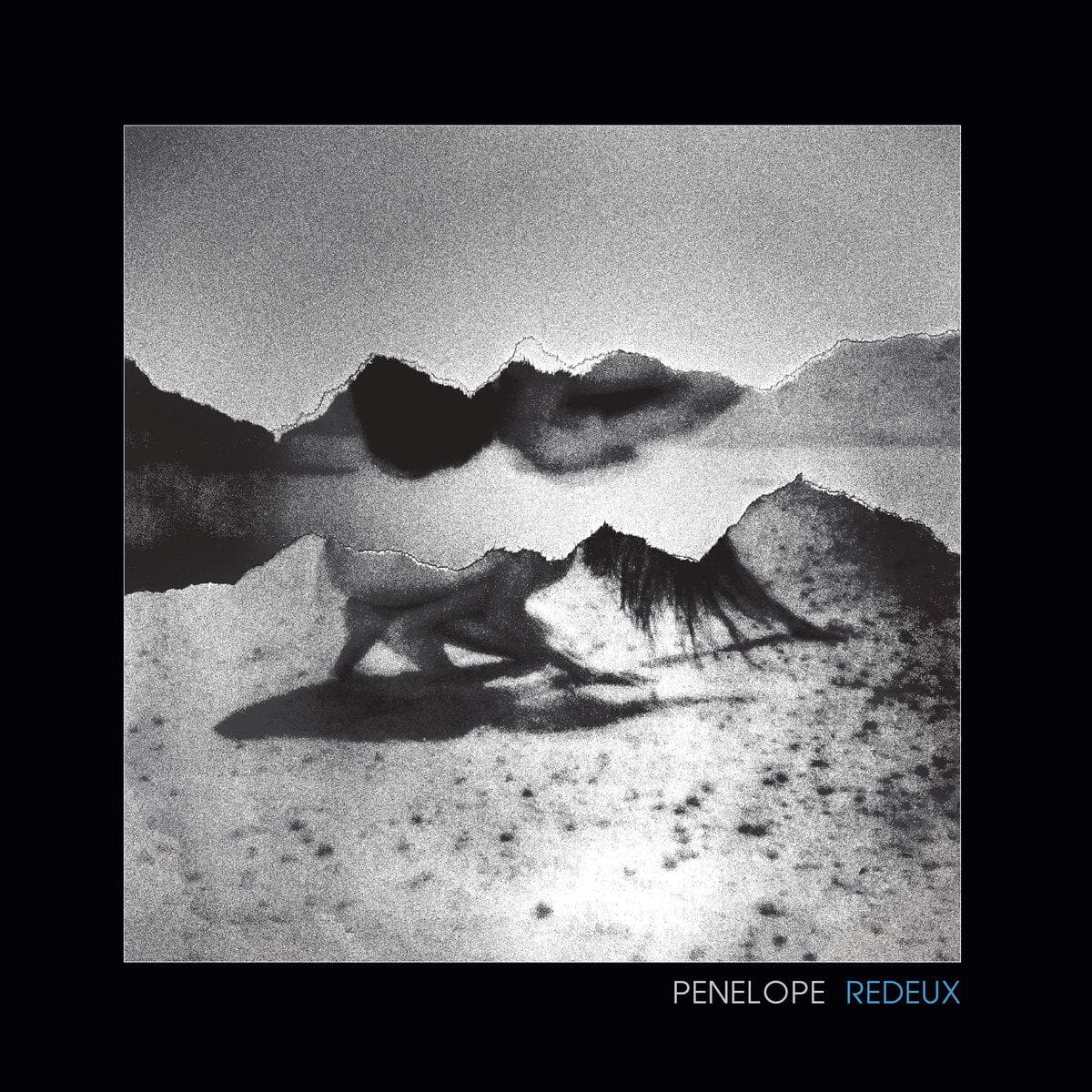 PENELOPE TRAPPES
Title: Redeux
Label: Houndstooth
The lady released her solo album, Penelope Two a wee while ago. This release is a contemplative pause in her career path as she looks again at her past work, with the aid of a number of artist friends who've contributed their reworking skills to the original music.
There's a host of names here that will be imminently familiar too. I'm talking about people like Mogwai, Cosey Fanni Tutti and Nik Colk Void. Shelter Press label founder, Felicia Atkinson adds to that list alongside Houndstooth label chum, Throwing Snow plus JFDR, Aasthma, Jonny Hostile, Poppy Ackroyd and Paul Corley.
This electronica is moody, full or dark portent and industrial ambience, driven by deep and throbbing beats but, because these works are bounced off the atmosphere of each newly introduced personality, the music takes on a slightly more individualistic suite of styles.
Fascinating, stuff. Penny fans should investigate toute suite.
As for the mastering? Gawd knows. I reviewed this off a CD-R so no conclusions can be drawn (never trust a man who offers mastering comments from a CD-R – take these words with you into the rest of your life and you'll be ok).
BRENDAN BENSON
Title: One Mississippi
Label: Virgin
An intriguing one this, Benson was co-leader of the band, The Raconteurs (along with ex-White Stripes man, Jack White). This power pop outing, the man's solo debut album, was released in 1996.
Well, I say power pop but it's more rock than pop. Benson was brought up through the rock filter of Detroit.
This LP doesn't represent the happiest times for Benson. The initial suite of recordings were rejected by Virgin who sent Benson back into the studio and told him to re-write his homework…sorry, his album, and try again otherwise he wouldn't get good grades…sorry, I meant that otherwise they wouldn't release the LP.
Benson released the album to defeaning silence. Hmmm. Virgin really knew what they were talking about, then. 
Benson then spent time running away from school…sorry, extracting himself from his major label contract.
The album is solid, a little workman like but it has its moments. Sittin' Pretty being one such track that adds swagger to Bowie/glam-like vocalisations.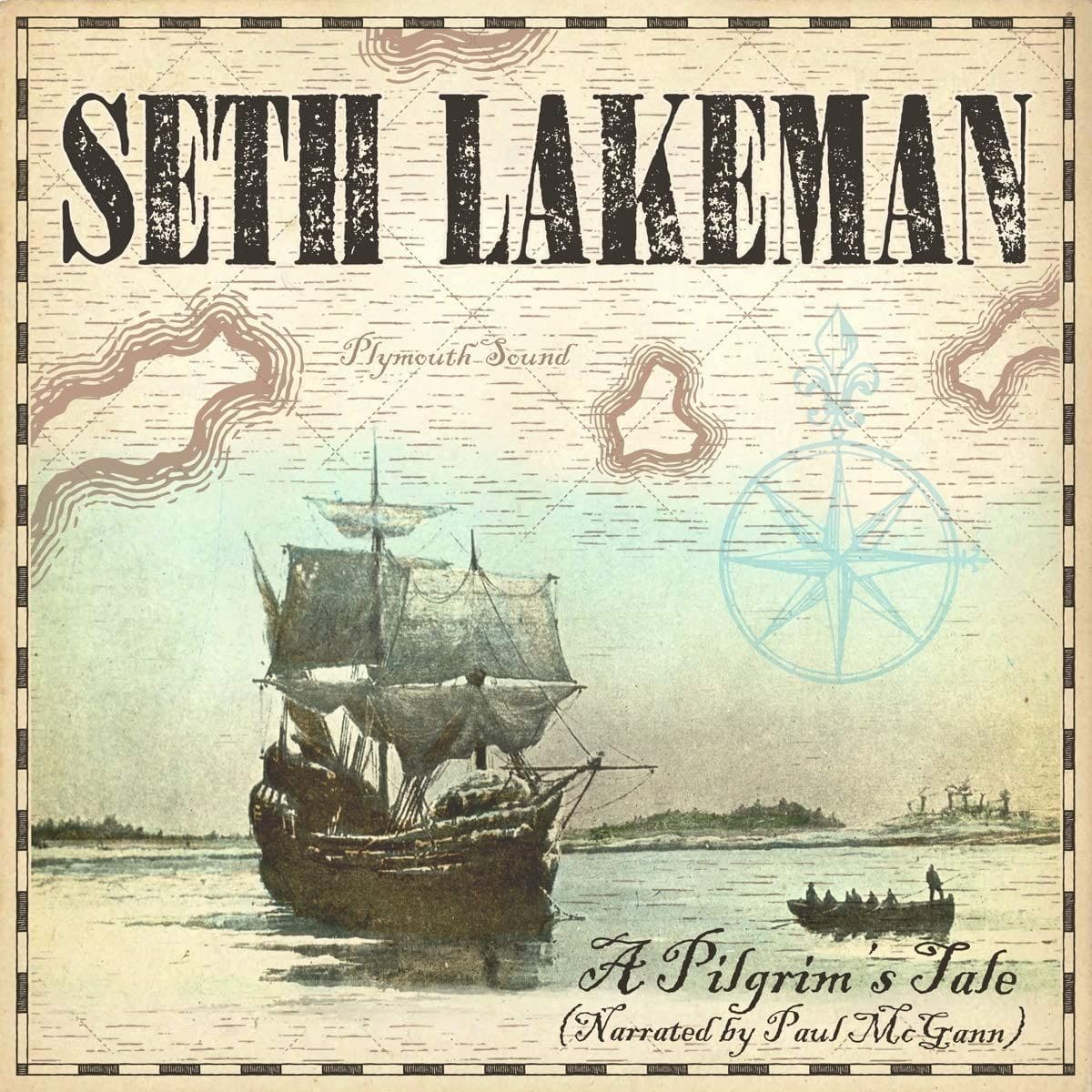 SETH LAKEMAN
Title: A Pilgrim Tale
Label: BMG
Lakeman left the band Equation in 2001, worked with his sister-in-law Cara Dillon adding guitar, violin and vocals and released a 2002 solo outing to not a lot of interest. Like the first album, the second was recorded in his brother, Sean's kitchen but this one, infused by local and tragic legends, caught fire – in a good way.
Adding pop elements to broaden his sound output, young Seth gained more success.
This album is the result of his involvement in a theatrical production called The Land, a tale of The Pilgrims and their journey from Plymouth to America (ready for the 400th anniversary in September).
A folk outing, this is a full-on musical appreciation of the events with Lakeland giving his all in fiddle and vocals with actor Paul McGann adding a spoken narrative 'tween the songs. 
McGann steals the show, though. His performance is more engaging, emotive and nuanced than the band behind him.
CARLY SIMON
Title: No Secrets
Label: Speakers Corner
Simon represents a time and a place in popular music. She has a signature position as a singer-songwriter in the 70s. But there is more to her musical output than her hit single, You're So Vain.
Released in 1972, this LP features that very single, helping this album to hit Gold status in five minutes flat. Her autobiographical honesty had a lot to do with that because this album certainly has that atmosphere. That hit single was reputedly all about her relationship with actor Warren Beatty while the song, The Right Thing To Do laid her relationship with James Taylor open to public scrutiny. 
Friends and family must have kept their lips firmly sealed with Carly came over for tea. Just in case. That honesty was also turned inwards, though. She was never afraid to admit to her own failings. 
That the heartfelt lyrics and delivery were wrapped up in a digestible commercial rock and pop presentation sealed its success. 
As for the mastering? Typically excellent from Speakers Corner.
TERRY CALLIER
Title: Turn You To Love
Label: Speakers Corner
I must admit being a late arrival on the Callier scene but I'm glad I got there in the end. He seemed to pass me by and, to be honest, I wouldn't be the first. 
Emerging from a love of doo wop, this considered artist appeared singing folk on the Chess label and added jazz to his folio. His career swung from success to set back and maybe that's part of the reason, the lack of any sustained momentum, why many people have missed him as a notable artist.
This R&B-infused piece has been similarly ignored by many. This LP was produced by Sonny Burke, who also conducted the included orchestra.
Callier offered easy yet beautifully textured vocals while other notables included Larry Wade in the creative department plus help from Tommy Tedesco and Randy Dunlap.
The tracks combine elements of gospel, a bit of funk plus some sublime covers including the Smokey Robinson track, Still Water (Love) – which I had on rotation during this review. It was difficult to move on from there, to be frank. Look out for Becker & Fagen's Do It Again too. Both tracks highlight Callier's ability as an interpreter of the song. A rare gift for any vocalist. 
A hidden gem? Oh yes.
THE ART FARMER QUARTET
Title: "Live" At the Half Note
Label: Speakers Corner
"He got better as he went along." You could say that of Farmer. A man and his flügelhorn, Farmer added a gloss of fame to the instrument. What he gave to the instrument was a suite of bop stylings but he added his own rhythmic style. A sort of romance and gloss to his work that eased the output to a smooth flow.
A highly experienced jazz musician, Farmer worked with many named bands including Benny Carter, Johnny Otis, Lionel Hampton, Horace Silver and Gerry Mulligan.
This 1963 release was notable for two things. Firstly it banished the piano from the sound and added the guitar of Jim Hall. Added to these sweet sounds were the bass of Steve Swallow and the drums of Walter Perkins. 
Secondly, consisting mainly of swing standards and well mastered to boot, the band does that magical thing of combining detail and complexity but in a cool and relaxed manner.  
DR JOHN
Title: The Sun, Moon & Herbs
Label: Speakers Corner
Combining blues, jazz and R&B while giving the whole thing a New Orleans twist, Dr John was a living museum too, as he grew in age and stature. He was a symbol of old New Orleans. Of deep tradition, legends and lore and became the soul of the city's mystical heart. 
This album was one of the man's earlier releases, 1971 in fact. A single disc release it was supposed to be a triple album – which was quite a change in plans and one that maybe Dr John never truly agreed to because this release wasn't a favourite.
The swamp sound is retained here and only over seven tracks that feature plenty of similar stylings that range from the Cajun to the Latin while roping in plenty of mystical folklore to add spice and mystery to the package.
Its heavy with atmosphere, deep incantations, hoodoo nad black arts but also arrives with plenty of charm and that Dr John character. You know you're in good hands here and, as long as the good Dr is by your side, you know (well, there's a decent chance, at any rate) that you'll come out alive at the end of Side 2.