The Article
CD & VINYL REVIEW ROUND-UP PT.16
12th March 2021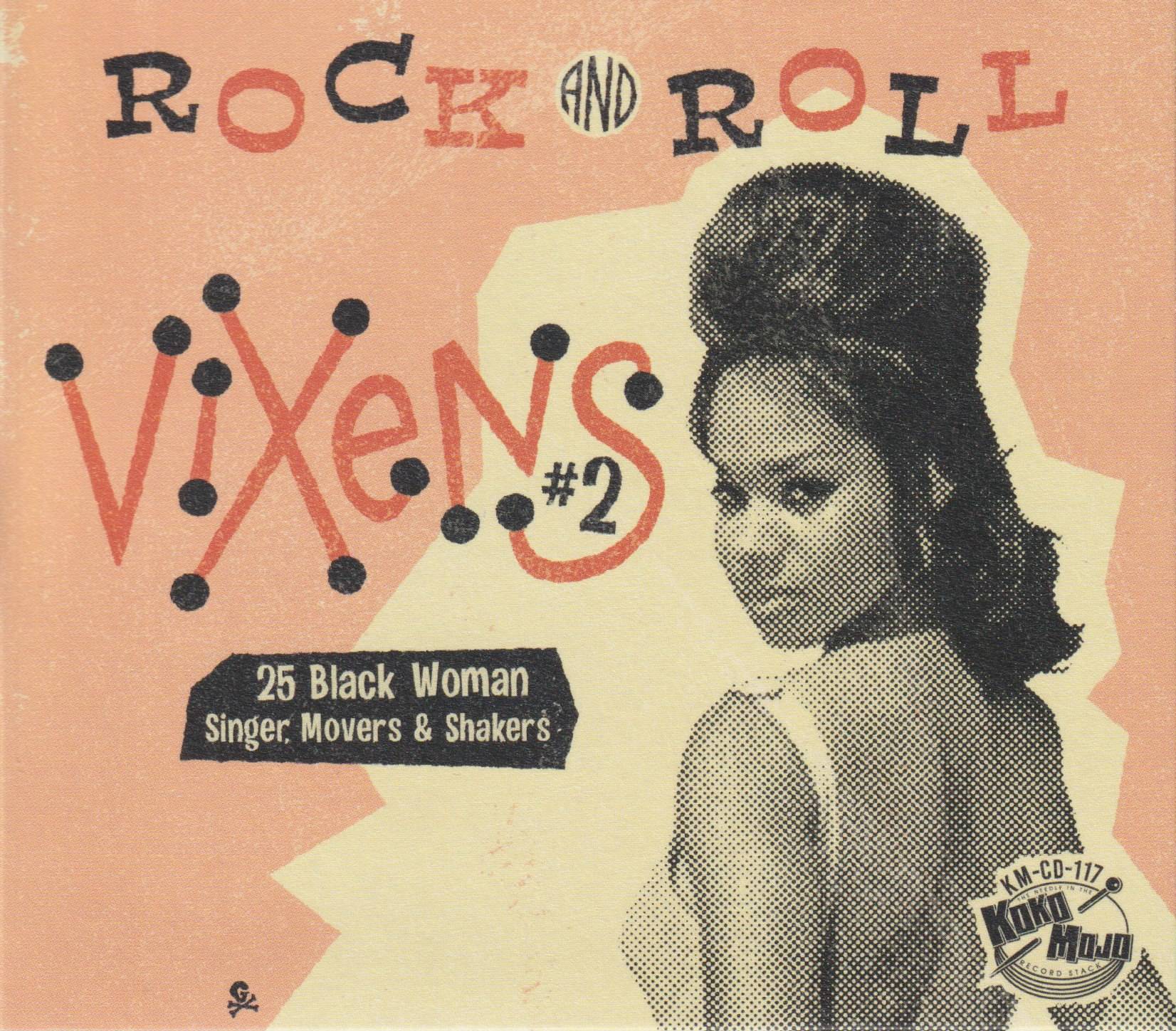 This week, in issue 16, an even split between CD and vinyl for you
CD
ROCK AND ROLL VIXENS No.1 & No.2
Title: 25 Black Women Singer, Movers & Shakers
Label: Koko Mojo
I want to look at both of these CD titles but I also want to talk about other new label releases and the label as a whole. 
Previously known as Rockstar Records, the company was founded in 1979 so has an appreciable history. If there's one thing I can call Rockstar, it's 'authentic'. The music they produce is core material. There's no messing around. For the Koko-Mojo imprint (www.Koko-mojo.com), the company produce "killers" (they say) while they let other labels, "…produce fillers". Cocky devils, they are too then.
But there's plenty to back up their boast because they tend to go towards the dark side of rock'n'roll. They go for raw. They go for the nasty. Often mixing R&B, blues and soul along with that rock. This is hard-drinking music.
Primarily compilations, the label select prime cuts that, unless you're an aficionado, most people will have never heard of. 
There are twenty-five tracks on each of these single CDs from the early-50s to the mid-60s, contained within gatefold digipaks, displaying evocative images featuring the likes of Lillian Childs, Helen Bryant, The Cookies and Jay Duvalle. The music is meaty and full of compressed gravel. Witness Sinner Strong's energy-packed rocker as a prime example.
There's plenty of other volumes to enjoy here though: the Rock'n'Roll Kittens series, Southern Texas Bred R&B Rockers, Let's Throw A Rockin' Soul and the mean Boss Black Rockers series. All span multiple, separate volumes and all are right there, in yer face, challenging and poking a finger in your chest. Just listen to Sapphire on the Boss volume. A vocal-chord shredding, paint-stripping, performance. Phew!
BUY HERE:
UK –
VOL.1: https://amzn.to/3ewg1eS
VOL.2: https://amzn.to/2OKdYJA
USA –
VOL.1: https://amzn.to/3l82ETF
VOL.2: https://amzn.to/3ex0lIh
EUROPE –
VOL.1: https://amzn.to/3qJBPGm
VOL.2: https://amzn.to/2OPVNBX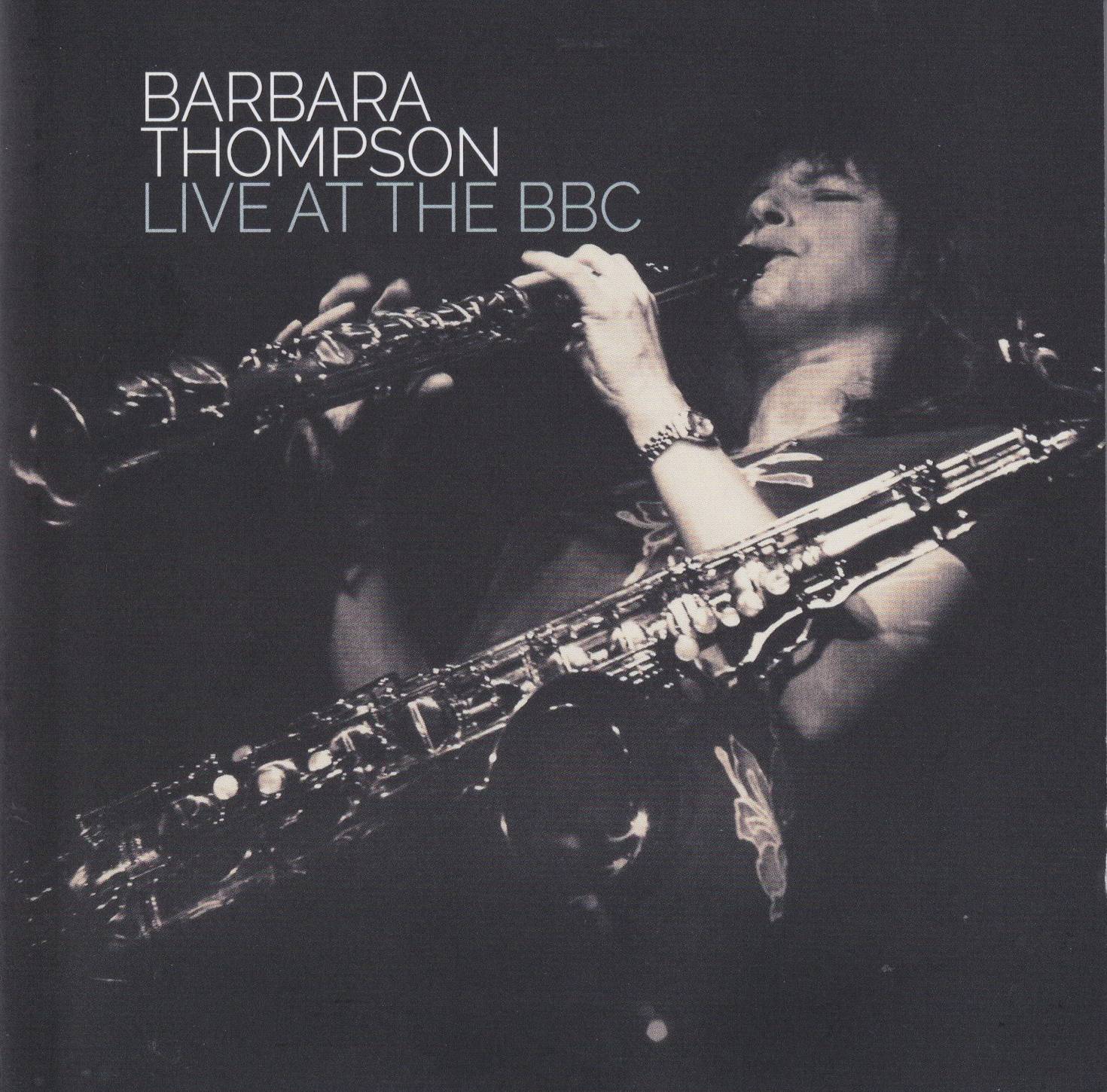 BARBARA THOMPSON
Title: Live at the BBC
Label: Repertoire
She plays both sax and flute and she's been at the forefront of British jazz and jazz rock for decades in the twin roles of band leader and co-conspirator with many other artists. And let's not forget, she was deep into British jazz rock. She was, after all, the wife of Colosseum drummer, the much missed John Hiseman. They jumped the broom back in 1967. She even performed with her husband's band. 
She also accompanied Neil Ardley around the mid 60s and was part of the important ensemble, United Jazz + Rock Ensemble alongside iconic figures like Ian Carr, Kenny Wheeler and her husband Wiseman.
Gaining confidence, she then launched her own groups. Paraphernalia which was active in the 90s and noughties. The group, Jubiaba was another venture but added more Latin vibes.
Thompson does have a classical background though so she's not afraid to retain contacts with that work. Her theatre productions are famed.
This, despite struggling with Parkinson's disease. Her diagnosis has not slowed her down, either. There's a biography on the way and a new album due this year featuring, "up and coming musicians".
This 14CD box set ranges from 1969-1990 and includes a live concert by the New Jazz Orchestra, introduced by Humphrey Lyttelton, in February 1969, to a set by Paraphernalia, featuring Jon Hiseman and keyboard player Peter Lemer, dating from June 1990. 
There's a host of rarities here. For example Five Movements for Jazz Ensemble (1971), conducted by Neil Ardley and introduced by Ian Carr, several broadcasts from the mid-1970s by Jubiaba and many sets by Paraphernalia. Jazz critic, broadcaster and saxophonist Dave Gelly adds 36 pages of liner notes.
It's a magnificent set packed with insight, creativity, delightful performances and basic great value over 27 radio shows.
BUY HERE:
USA – https://amzn.to/3t7afEC
EUROPE – https://amzn.to/3bKINXH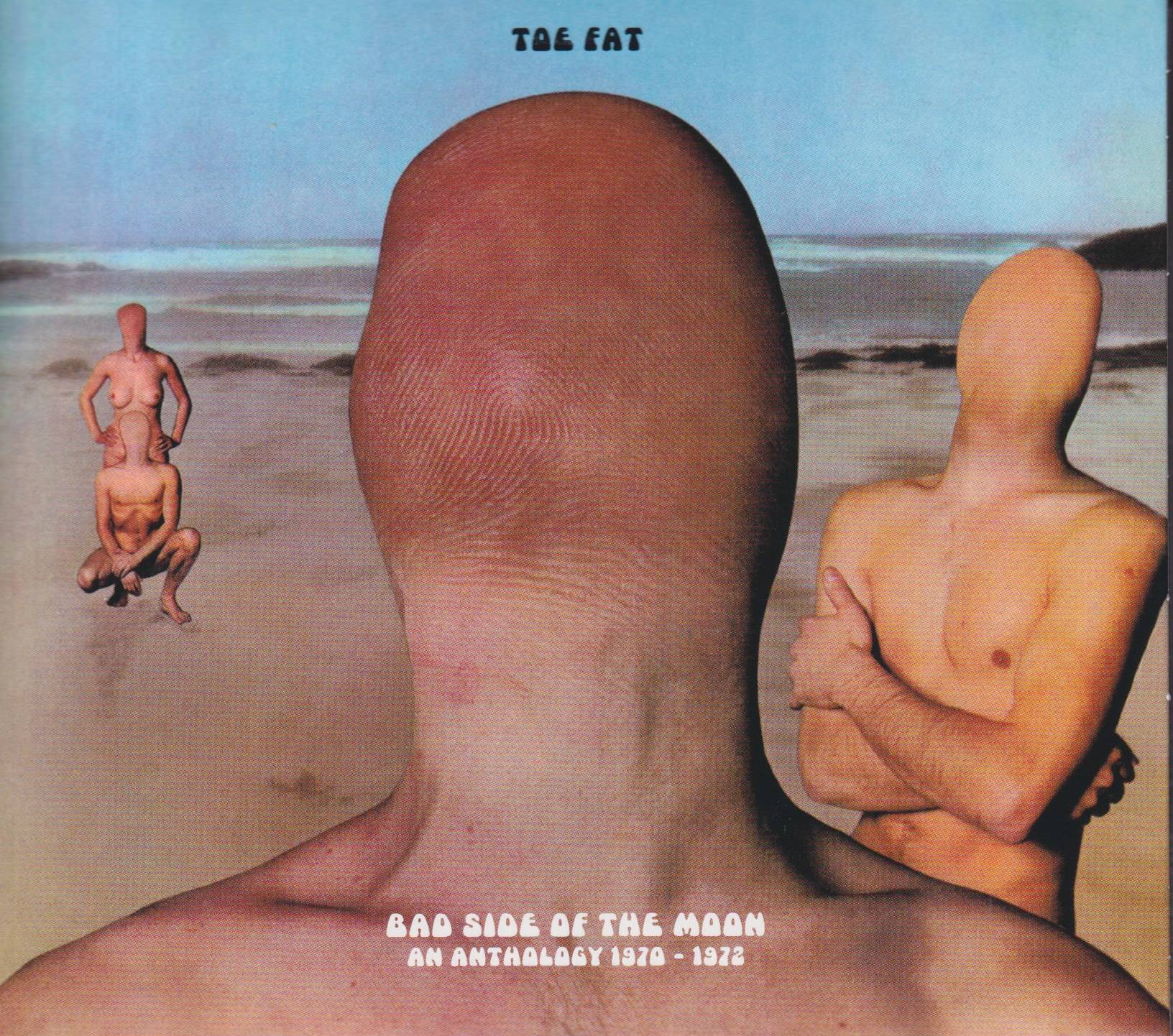 TOE FAT
Title: Bad Side of the Moon: An Anthology 1970-1972
Label: Esoteric
Toe Fat are one of those bands that you think you know, you've heard of in passing, you've read about them…somewhere, you have a memory. Maybe.
Toe Fat were never front and centre as stars but they were there.
As such, I'm not being purposely negative when I refer to the band as rock journeymen: they were solid performers and were part of the core of the genre.
The band began in 1969 by ye olde beat rockier, Cliff Bennett. Bennett was an experienced performer, even then. Blimey, the guy was there with the Beatles in Hamburg as part of the Rebel Rousers. His band was managed by Brian Epstein and backed by Parlophone. They even had a big hit with The Fab's Got to Get You Into My Life. Bennett should have been a big star. And yet.
He teamed up with ex-members of the Gods, called his band Toe Fat (A bad move that, surely? What were the thinking?) and launched into a combination of blues rock and early prog. 
The music wasn't exactly commercial while the bands presentation was worse. The sleeve art was a right turn off. After band shuffling, the group lasted until 1972 with singer Ken Hensley and drummer Lee Kerslake moving on to form Uriah Heep while bassist John Glascock ended up in Jethro Tull.
This multi-gatefold release features two CD featuring Toe Fat I (1970) & II (1971). The former looking back to 60s-based blues-based rock and less to the oncoming hard rock wave. The first LP is nevertheless melodic and it rocked, in a Steve Marriott kinda way. The sequel may have lacked the direction of the debut but there's still much to admire here in terms of the album's energy and passion.
BUY HERE:
USA – https://amzn.to/2Oi6FZP
EUROPE – https://amzn.to/3laM0Tb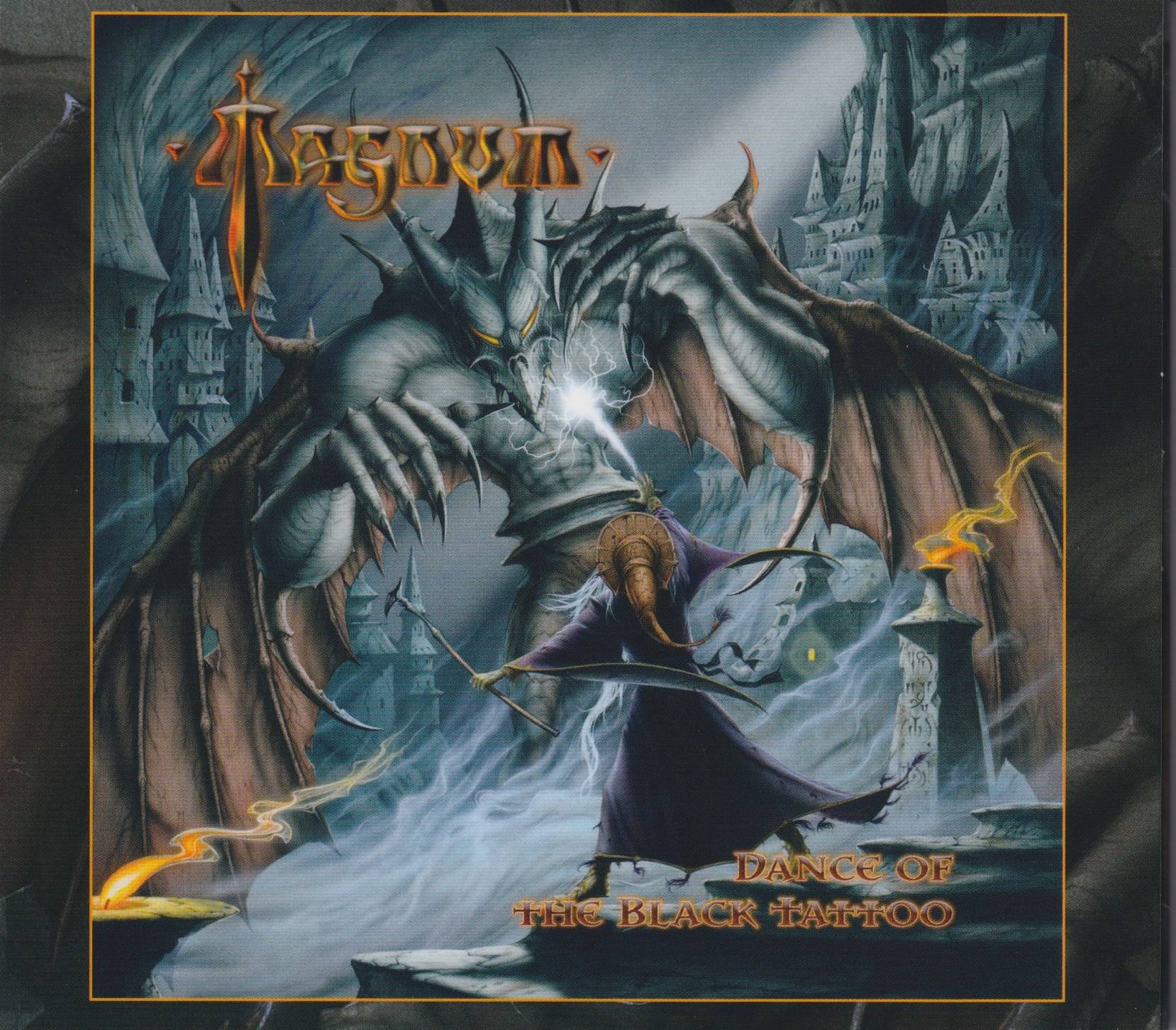 MAGNUM
Title: Dance of the Black Tattoo
Label: SPV
Magnum, eh? Sheesh. Blimey. It's been a while. Emerging, soot ridden, from the chimney-strewn bowls of Birmingham back in 1979 with the tones of hard rock shining in their flowing locks and on nodding terms with the New Wave of British Heavy Metal, the band hit gold with the album Chase The Dragon in 1982. Hits followed, Magnum were a 'thing'. Their star rose during the 80s after the release of several albums only to quit-and-split during 1995. 
Then they decided that, actually, 1995 was a bad idea after all. So they got back together for 2002's Breath of Life and added a pop tinge from their earlier side project, Hard Rain. Sure, the line up experienced a reshuffle. These things happen.
It's been a long road, folks from the Brummie night club, the Rum Runner, back in 1972 when they used to back Del Shannon.
So here we are in 2021, sans pop tinge, and a new album. This one looks at live material and radio edits that range from 2014 to around about now (including a CD first for On Christmas Day and Born to be King), polished and remastered plus rarities. It's a companion to 2017s more balladic, Valley of Tears, if you will.
Some will cry foul because a few of these tracks have appeared as bonus cuts in other sets but this collection notes that fact. This release is a round up of those rarities and is ideal if, as a fan, you only wanted the rarities and not the other original content. 
So yes, one for the fans and yes, half of the rear-printed track listing is too small to read but it remains a solid and intriguing collection.
BUY HERE:
USA – https://amzn.to/3cnaULv
EUROPE – https://amzn.to/3rIYuUv
VINYL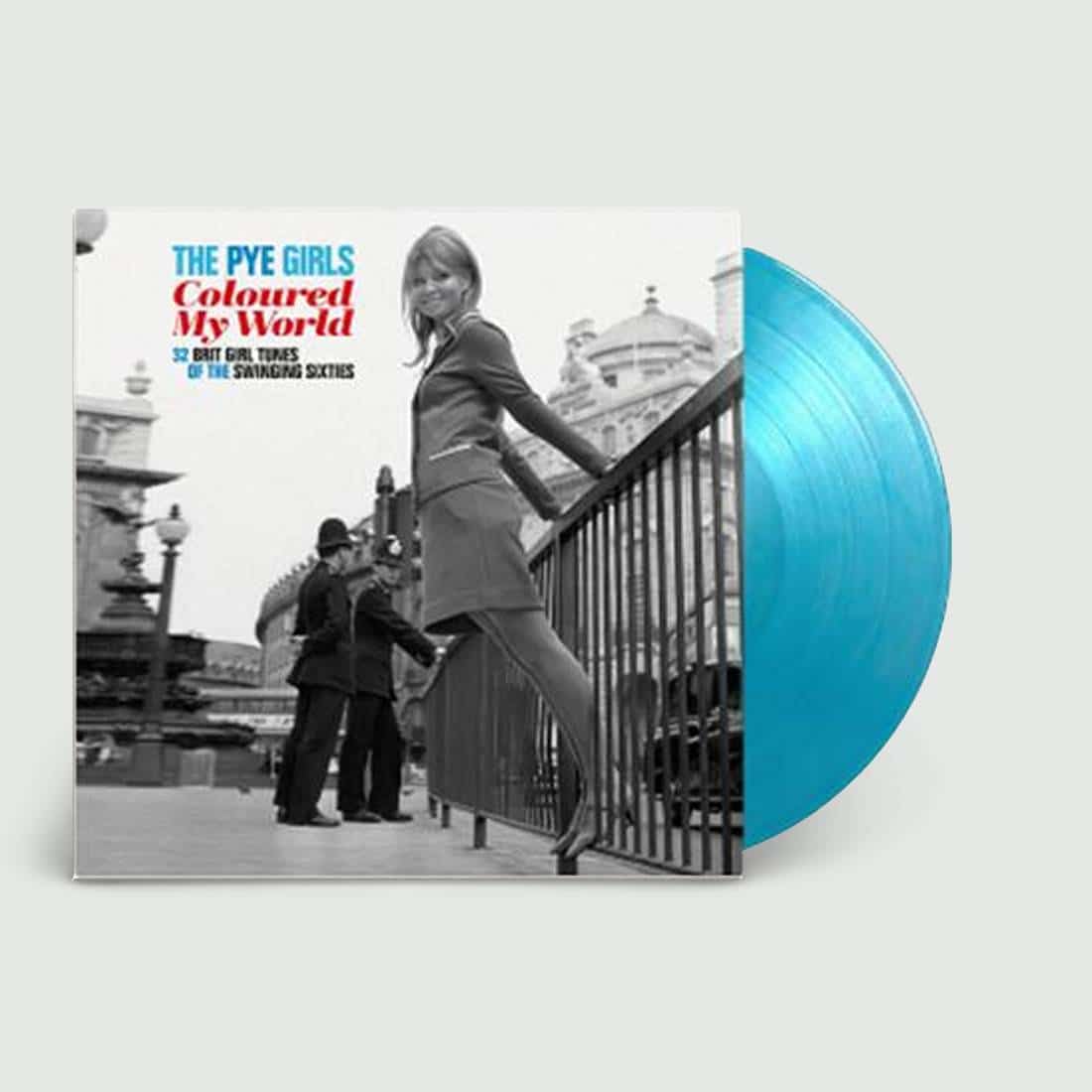 THE PYE GIRLS
Title: Coloured My World
Label: Music on Vinyl
Subtitled, '32 Brit Girl Tunes of the Swinging Sixties', the 1968 cover illustrates "A model". I have no name to offer, I'm afraid. Plus two policemen who are no doubt considering arresting the said young lady for daring to wear a two-piece skirt and jacket in a built-up area and is in the process of defacing council property. 
Included in this colourful gatefold is an exclusive print of…another model. Which is becoming a habit. 
Both this and the cover are very nice as a piece of cultural and fashion history but a waste of an opportunity in terms of this compilation. I would have preferred to see a snapshots of the included singers and more artist information on the featured insert. Especially on the more obscure singers in this collection. 
You'll find thirty-two tracks in this compilation featuring a host of well known names such as Petula Clark, Helen Shapiro, Sharon Tandy and Jackie Trent plus lesser but no less fascinating names such as Antoinette, Tammy St John, Val McKenna and Glo Macari.
Yet even the well known names insert a few intriguing slices here. Take Petula Clark. She includes Gotta Tell the World, a song from the album I Know A Place a surprisingly Northern soul-ish outing, issued in 1965.
There's another thumping, dancing Northern soul groove addition from, of all people, Jackie Trent. She offers a quite superb rendition of You Baby as a fresh, energetic, hip swinger.
So don't make the mistake of ignoring the big names on this one. Highlights there include The Very First Day I Met You by Judy Cannon. Why? Because it was a Joe Meek production, an excellent beat outing and a very rare original single.
BUY HERE: 
USA – https://amzn.to/3l8JOvH
EUROPE – https://amzn.to/3bDFtgS
DELANEY & BONNIE & FRIENDS
Title: On Tour with Eric Clapton
Label: Speakers Corner
Delaney and Bonnie Bramlett were husband and wife and purveyors of some top quality blues, country and roots-based fare. Their approach to music soared towards the poles. On one side of the coin, the pair had an open and relaxing relationship with their music. If you had the chops, you were welcome to join the gang and enjoy yourself at your pace, without any pressures or hassles. With space to breath and to express yourself in creative terms. This is the main reason why the pair attracted a series of famous friends to join their troup.
On the other side of the coin, the Bramletts – or maybe that should be termed Brawling Bramletts – fought like cat and dog with many people in the area being hit by the shrapnel.
Despite the arguments, the music they and their friends produced was of high quality. This 1970 outing only lasted forty-two minutes and spanned eight songs but the album is tightly packed with quality. 
The fact that Clapton felt free of the pressures of fame meant that he could spread his wings and he certainly does that on tracks such as 'I Don't Want to Discuss It' and 'Coming Home'.
One item of note, Clapton enjoyed himself so much that, if you take a look at the rear sleeve and peruse the line up, you'll notice Bobby Whitlock, Carl Radle and Jim Gordon all listed. The three of them would later become part of the Derek & The Dominoes outfit. 
In addition, you'll also find Dave Mason, Rita Coolidge and Bobby Keys (associated with The Rolling Stones) on sax and Tex Johnson (who appeared on Clapton's Crossroads) on drums. Mastering, as ever with Speakers Corner releases, is excellent. A superb edition.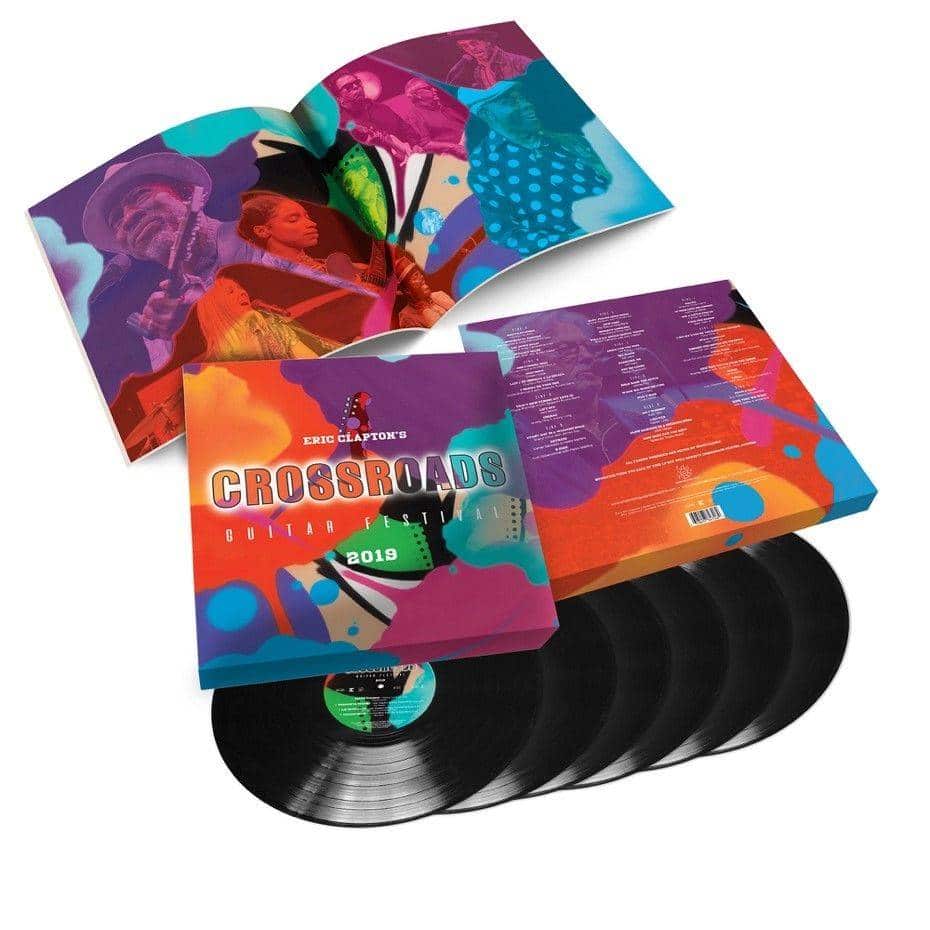 ERIC CLAPTON
Title: Crossroads Guitar Festival 2019
Label: Reprise
Presented in a pizza-style box, this collection can be bought as a CD collection but I took a look at the 6LP vinyl edition, featuring the slabs on vinyl in simple black inners although thank goodness the inners are coated in soft plastic to protect the vinyl. Also in the box is a full colour, four sided insert. The outer sides offer a melange of performer mugshots 'doing their thing' while within, there's track breakdown.
This leaflet talks very briefly about the background to the boxset and why it exists. The drug and Crossroads Centre in Antigua is a centre to treat drug and alcoholic addiction. The boxset is seen as a method to drum up finance to keep this facility operating. 
Other information is pretty short and sweet and includes the artists and their songs. Thos artists include Sonny Landreth, Andy Fairweather Low, Bonnie Fait, Keb' Mo', Tendeschi Trucks Band, Buddy Guy, Sheryl Crow, John Mayer, Robert Cray, Los Lobos, Jeff Beck, Peter Frampton, Vince Gill, Jerry Douglas, Mr Clapton himself and many more. It's quite a line up of famous faces and a blur of guitar-picking fingers.
This isn't the first time I've said this about a Crossroads box set but, if this set exists to support this drug and alcoholic treatment facility then why aren't we seeing and hearing more about it? 
What it does, how it does it, a few non-intrusive, non-personal images, interviews with doctors and other clinicians, its hopes and goals and its history. Even a DVD profile. Why isn't Clapton talking about his involvement? Why isn't more being made of this invaluable marketing and educational opportunity? This set should include a 100 page book on the subject. 
The music is excellent, the performances are good, fans will be pleased but why give this facility short shrift?
BUY HERE:
USA – https://amzn.to/3rHccHN
EUROPE – https://amzn.to/2PSp1Rf
CHARLIER/SOURISSE MULTIQAURIUM BIG BAND
Title: Remembering Jaco 
Label: Naïve
Released by the Parisian label, this French big band is lead by the drummer André Charlier and pianist/organist Benoît Sourisse. But it is Biréli Lagrène who has the unenviable task of assuming the Pastorius role here, and Lagrène isn't even a bassist, he's more of a guitarist. That said, he is but a few degrees from greatness because Lagrène did play and recorded with Pastorius. You'll find his moniker on the 1986 release, Stuttgart Aria.
We'll get to the music itself in a moment but I must pay tribute to the band here which performs magnificently in its own right, Pastorius or no. The clarinet work from Stéphane Chausse  and the guitar chops from Pierre Perchaud are worthy of this collection amongst other fine contributions from their colleagues. More than that, this work is a true collaboration because the music here has four arrangers from within the band itself. 
Special mention should be made of the track, Fannie Mae, sung by Yannick Boudruche who belts out the lyrics with energy and verve. 
As for the music? It looks towards Pastorius' solo entries but also his work with Weather Report. So that means, for example, the likes of Continuum and Kuru/Speak Like a Child from his solo outing and Teen Town from Weather Report's Heavy Weather LP.
Peter Erskine adds some spoken word excerpts in between the tracks which I think are fine for live concerts where you only have to hear this text once. It might even add to the atmosphere but slapping it over three of the four sides of vinyl here ruins the musical flow. It would even be fine in a documentary. But not here. He's no Gil-Scott Heron.
Apart from that, this is a fine collection and a worthy remembrance. 
BUY HERE:
USA – https://amzn.to/3l9zuDs
EUROPE  – https://amzn.to/3liIRkw