The Article
CD/Vinyl Review Round-Up #3
22nd May 2020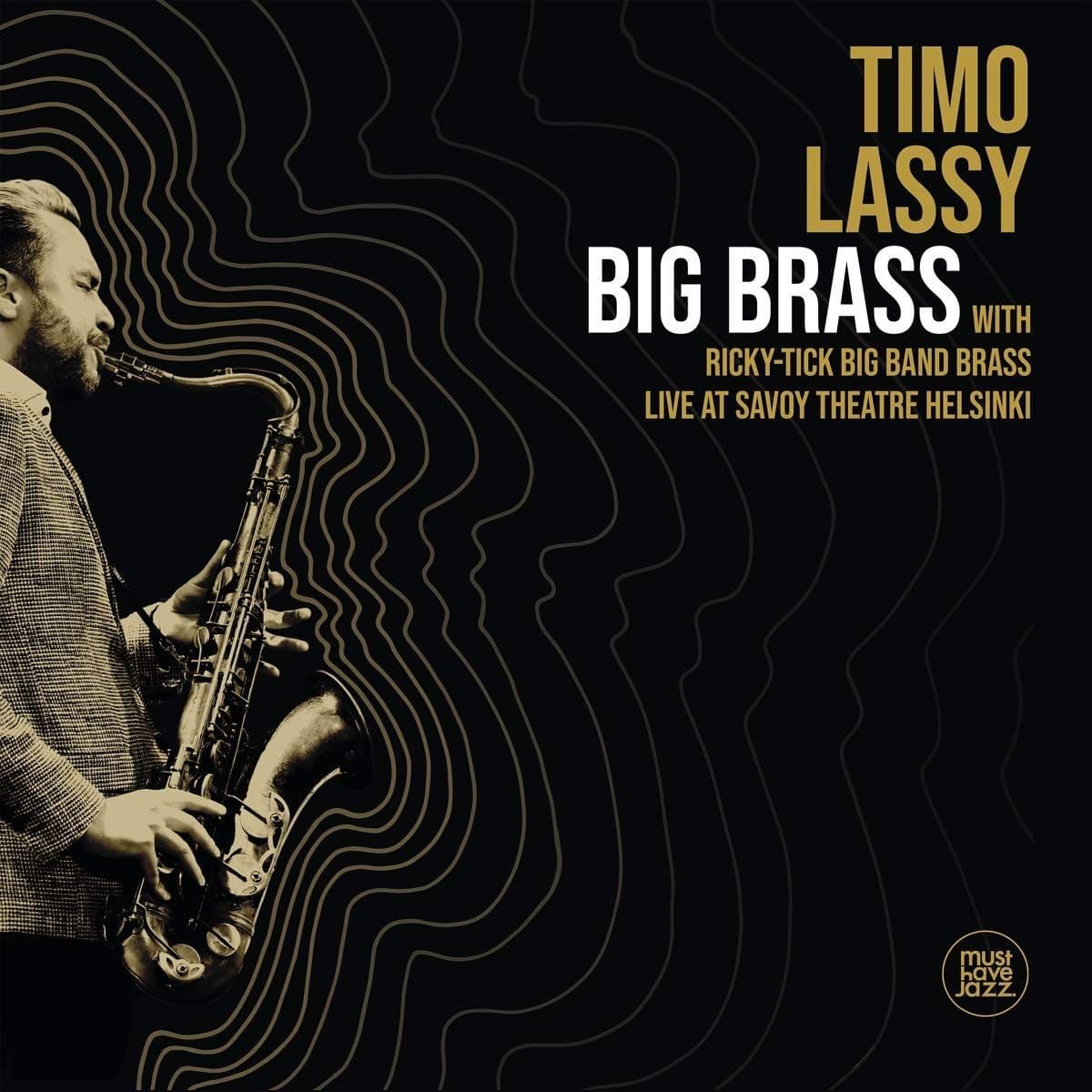 This week, in issue 3, I offer you a round dozen of recent releases for review, splitting the content into CD and Vinyl
For your delectation, this week…
ON VINYL
TIMO LASSY
Title: Big Brass
Label: Must Have Jazz 
Subtitled, …With Ricky-Tick Big Band Brass Live at Savoy Theatre Helsinki, and spanning two slabs of vinyl, this is Finish sax man Lassy fronting a multi-horn brass section that's used to pushing boundaries, backing rap artists, for example. Meanwhile, arranger and conductor Valtteri Pöyhönen, provides a cooling atmosphere to the occasion. Even the more energetic sequences are infused with air and space, lending the performance a naturalistic presentation. 
Combining a mixture of soul and free jazz, tradition and innovation, this is a well mastered release packed with quality jazz.
BEATS
Title: Original Motion Picture
Soundtrack  Label: Republic of Music
Taken from the Beats film that focuses on the 1994 dance scene "The explosion of the free party scene…a journey into the underworld…full-on collision with the forces of law and order…coming of age story…" I'm sure you know what to expect in movie terms but this double vinyl album is packed with classic dance tracks of the time including Orbital's Belfast, Model 500's The Chase, Leftfield's Song of Life, LFO's Track 4 and more from the likes of Liquid Liquid, N-Joi and Carl Craig. Offering a decent master, see this release as a good retro-dance collection and you won't go far wrong.
CLARICE JENSEN 
Title: The Experience of Repetition as Death
Label: Fat Cat
The title, of which, may relate to looking after her terminally ill mother and the nature of care, the concept of repetition in care and the looping structures that such care can form if looked at as a whole. This neo-classical outing integrates cello drones, layered in a complexity that suggests unthinking activity. Things that 'have to be done' and so are done. Well mastered, this almost meditative and sometimes portentous vinyl LP encourages thought and day dreaming.
STRUTT
Title: Time Moves On
Label: Demon
Strutt were a disco-funk outfit from New Jersey. Signed up to the Brunswick label, they produced this 9-tracker back in 1976. Featuring guitarist Carmen Cosentino, Frank Portolano on keys, woodwind player Jim Mecke, Joe Escobar on 'bone, bassist Edward Walker and drummer Roger Zumbo on percussion and pianist/producer Benny Clark pointing finger and telling people what to do. The title track and Funky Sign are the best known tracks from this release before the outfit slipped back into the mists of time and out of the business. 
Offering a solid, even mastering this vinyl LP offers lots of energy and effort and solid performances. It never truly stands out but it will be of great interest as a rarity buy for fans of the genre. 
BROKEN SOCIAL SCENE
Title: Live at This Man Records
Label: Third Man
This live outing was recorded at Third Man and direct to disc too. Thus maximising the energy and edge of the performance but also the purity of the sound itself, minimising the chain from the voice to the groove. 
This multi-layered, multi-peopled indie rock outfit from Canada started in 1999 and has seen many band members come and go but the group tend to offer thoughtful, considered and sometimes a bit Springsteen, as in the track Stay Happy. But hey, if you don't like one song, a new style will be around in a few minutes.
Third Man continue to issue some of the best presented vinyl live albums currently on sale to a groove-hungry public.
IAN WILLIAM CRAIG
Title: Red Sun Through Smoke
Label: 130701
Arriving on vivid red vinyl, this colour is tragically apt because the LP reflects on the recent spate of forest fires that have dotted the globe in recent times. Craig himself lost a family member, his grandfather, to one of these events, in British Columbia. 
Using his grandfather's old piano, dodgy tape loops and a cassette deck, Craig phases, wobbles and washes across the soundstage. The tragedy collides with the fact that Craig has also just found his new love. Contrasts are thus at the heart of this new release. 
This experimental outing combines both authority with simplicity, even if this music sometimes sounds like it's hanging on by its fingertips. 
ON CD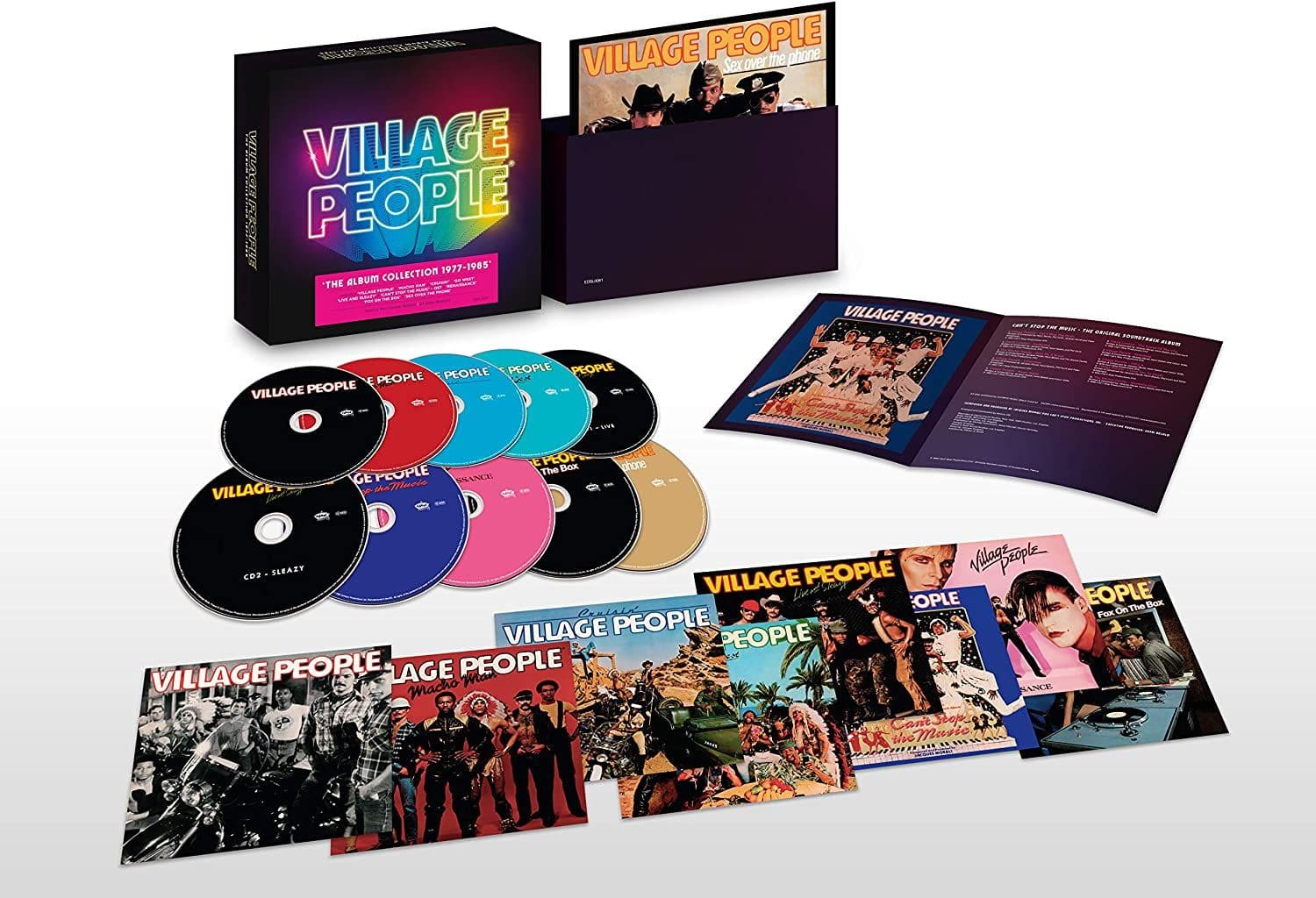 VILLAGE PEOPLE
Title: The Album Collection 1977-1985
Label: Edsel
Oh what larks! How can you not smile when you think of the Village People? Disco funk, four to the very floor, lots of chin scratching questions about sexuality, oodles of costumes, massive hooks, even bigger hits and, look, someone has to say this, the absolutely magnificent voice of Victor Edward Willis. 
He was subsumed as the lead singer in a police outfit, part of a much mocked camp pop group when he could have easily been a legendary funk/soul singer, ranking with the very best. The man should have been a solo superstar. But I digress.
This magnificent CD box set, well mastered, covers nine albums. From the 1977 debut, Village People up to 1985's Sex Over The Phone and includes 1979's double album Live And Sleazy. Contained in mini replica sleeves, including gatefold wallets for Live And Sleazy and Can't Stop The Music, this is a great value set.
THE ELVIS PRESLEY CONNECTION VOL.2
Title: Various
Label: Bear Family 
Subtitled The Roots and Covers of Elvis Presley, this CD covers songs recorded between 1958 and 1962. There's some intriguing rarities here too including A Big Hunk O'Love from Johnny Devlin & The Devils with the Deltones, an Australian outfit that appeared on the low budget Teen label. Devlin was a Kiwi, actually and that country's answer to Elvis.
Then there's the UK artist, Johnny Worth with (Now and Then There's) A Fool Such as I, released originally on Embassy in 1959 and two months after Elvis' version. He still got to No.2 in the charts, though.
There's lots of variety here, though. Peggy Lee with her classic version of Fever, Priscilla Bowman with Like a Baby, Bobby Vee and The Crickets with I Gotta Know and actor, Tony Perkins, with Moonlight Swim.
The recording does suffer from compression which edgy mids and pinched treble but that's the nature of this particular beast and its original mix. In short, this is a brilliant compilation. Well produced and superbly curated.
AXEL RUDI PELL
Title: Sign of the Times
Label: SPV
Ex-Steeler man and super successful solo artist whose reputation as a guitar axeman is well deserved, this heavy rock god presents his work in classic heavy rock terms. Anyone who loves AC/DC, Iron Maiden and the like will love Pell although his more recent outings are slightly harder and the 'frantic' level has been edged up a tad. Lots of energy and flailing hair yes but there's plenty of melodic intent here and hooks to pull you along from track to bass thumping track.
And then there's the guitar, of course. Pell is more than ready to stand up and whisk off a quick guitar melange of supreme skill and complexity while retaining the central theme, adding a few looped hooks of his own and doing what all soloists should do, entertaining and keeping the audience on his side. 
Highly entertaining, Mr Pell does it again.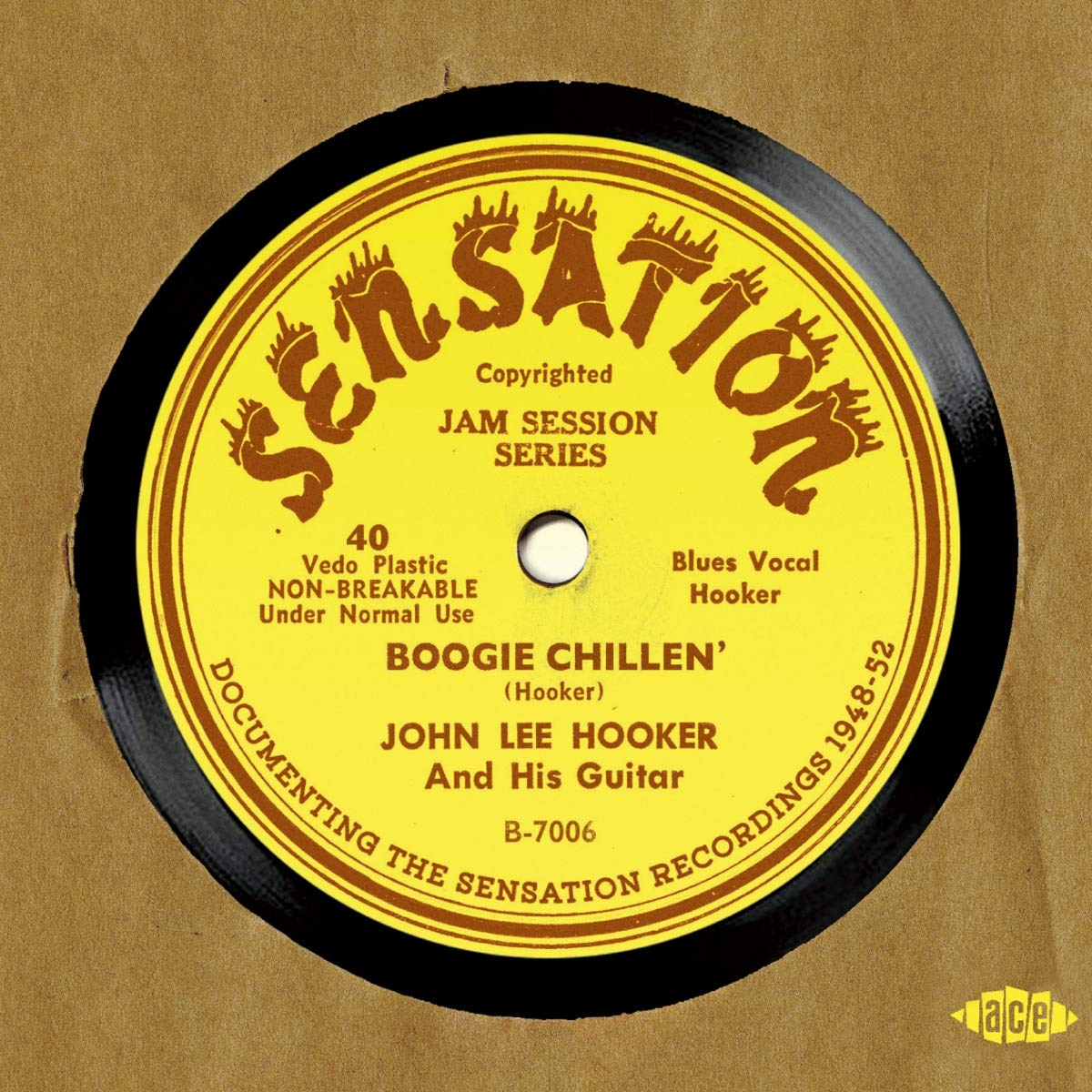 JOHN LEE HOOKER
Title: Documenting The Sensation Recordings 1948-1952
Label: Ace
Ace Records bought the Sensation label's recordings a while back but it's only recently that the label realised that these recordings included a host of John Lee Hooker sessions. Early stuff too, I might add and Hooker in a relatively early form in his blues evolution. That means 19 different, previously unreleased versions of songs including extended takes and alternative versions.
The collection comes as a 3CD digipak box set plus a booklet featuring a note from Peter Guralnick and an overview of the music from Dr Wayne Goins, Director of Jazz Studies at Kansas State University and a sessionography covering all the tracks on the CDs.
The Hooker style is quickly evident on these mono recordings but the voice is thinner, lighter and lacking the gravitas of age. That said, it's also more mobile, nimble and its emphasis covers a broader range. That vocal delivery is not lacking, it's just different while the Hooker guitar continues to adopt that motorik rhythm. A top notch set of little heard releases and rarities. 
SHOES
Title: Elektrafied
Label: Cherry Red
Subtitled, The Elektra Years 1979-1982, this 4CD box set includes pre-album demos, "lost" songs, alternative versions and live tracks plus a 32-page booklet. Full albums include Present Tense, Tongue Twister and Boomerang plus a disc of rarities.
This US-based power pop outfit took advantage of the in-vogue notion of recording their own songs in their own studio and releasing their music on their own label. And the band tended to live in the studio too. Gigging wasn't really their forte. And maybe that was their downfall. Maybe they didn't work hard enough to get to the top. Even The Fabs worked their socks off before they called it quits playing live.
This box starts after the band made a splash with their 1977 debut, Black Vinyl Shoes but, although the press loved them, the public didn't. At least not in the same way and the band never made it to super stardom. Nevertheless, the music is easy on the ear, unassuming and warming, it flows with attendant hooks.
The mastering sounds lovely: dynamic, open and airy mids, powerful stabbing bass and a broad soundstage.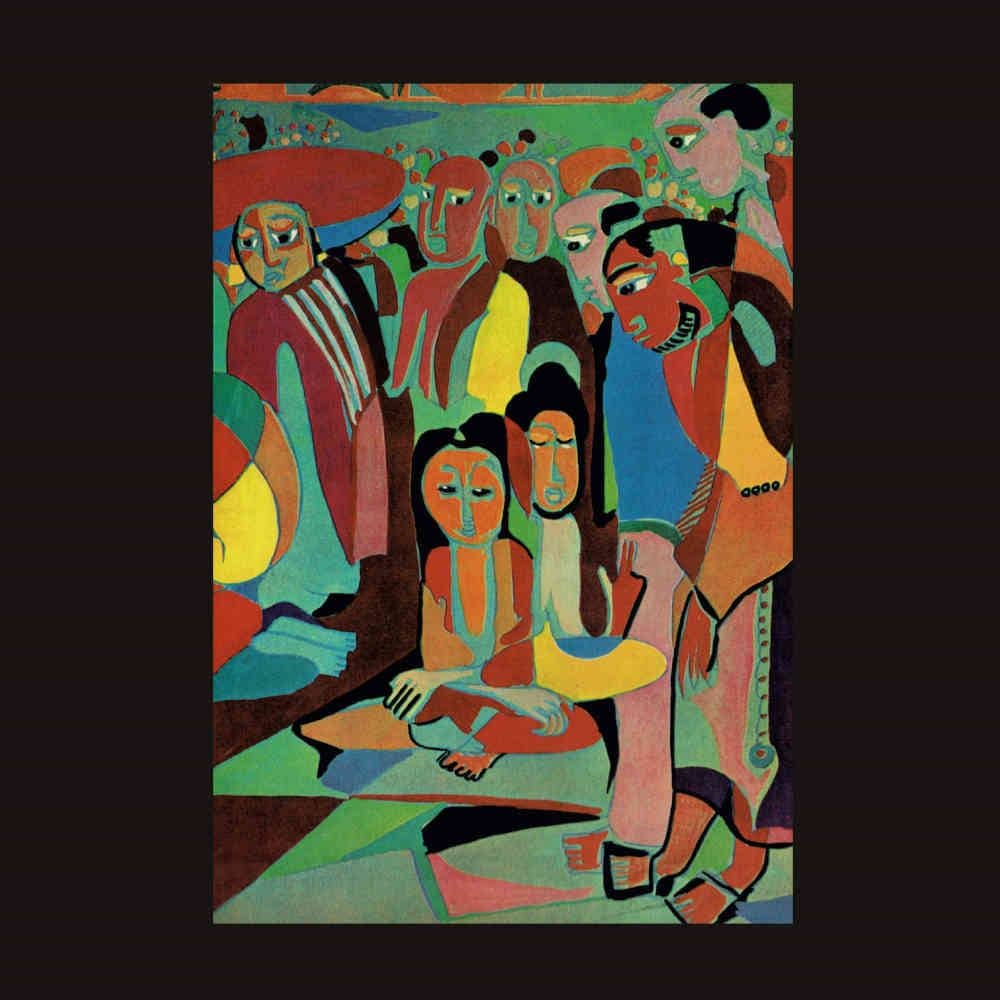 BRIAN DAVISON
Title: Every Which Way
Label: Esoteric
Brian Davison? Ring any bells? Think The Nice. He was the drummer. Featuring vocalist, Graham Bell and Procol Harum's bassist, Alan Cartwright this album was actually released in 1970, just a few months after The Nice broke up. Every Which Way was refused with deafening silence. Which is a shame and wholly undeserved. 
Unlike his former band member, Keith Emerson, Davison's only solo album release is a rock outing infused both soul and blues. Some of it pastoral indeed.
There's a range of excellent performances here including John Hedley's guitar (no, I don't know him either but I wish I could hear more) and Geoffrey Peach on sax who has a distinctly Mel Collins approach to the instrument. 
The songs here are simple in their arrangement and straight forward in their presentation. Davison obviously has no time to mess around here and wants to get straight to the point.
Look out for this one. If ever a hidden gem was to be had, this is it.
[Don't forget to check out my new Patreon Page at www.patreon.com/audiophileman, for exclusive postings, giveaways and more!]