The Article
CD/VINYL REVIEW ROUND-UP #7
26th June 2020
This week, in issue 7, I offer you eight recent releases for review, splitting the content mostly into vinyl with a CD tagged on the end
ON VINYL
JACKSON BROWNE
Title: Downhill from Everywhere
Label: Inside
Maybe it's me but, looking at the sleeve here, our Jackson looks tired, the smile looks a little forced, the image is a bit dishevelled and, standing there with his hands in his pockets (my mum would have had something to say about that, I'm sure), he even looks a little fed up.
But then, the guy has always offered folk-rock music in a sensitive, Californian,  Joni Mitchell kinda way but his flag was stuck firmly in the territory marked '70s'. And this ability to express himself has left a transparency upon his face and demeanour. Browne writes his moods upon his form for all to see.
Browne's talent is his gift of relating. He knows how you feel about well, things. Lots of things. Things relating to life and feelings and families and relationships and growing up and getting older and love and loss and, well, things.
I'm breaking my template briefly on this one because it's a 12" single not an album. That one is due in early October but it's a little unusual to see a 33⅓ 12" like this from a major artist so I thought I'd check it out.
The title track is a heartfelt cry and attempt at eco awareness and a finger stab in your chest. Browne was talking to Rolling Stone magazine recently and commented, "People have gotten a glimpse of what it's like to have no smog. Nature has gotten a break and it's visible. You can see it. People are suddenly saying, 'Oh, yeah, this is what it's like when the skies are clear and birds are singing!' 
The flip side, A Little Soon to Say is a little song about big subjects, love, the future, the state of the world. Things. Lots of things.
I'll leave the final word, to my mum though, "Jackson? Get your hands out of your pockets! Where you brought up or dragged up?!" Thanks mum. 
DARREN HAYMAN
Title: Home Time
Label: Fika
The man behind indie/pop band, Hefner – yes that Darren – this new solo outing continues Hayman's lo-fi approach to rock. It has a stripped, folkish quality to it that serves to deliver the lyrics and music and message directly to you. Personally. Intimately. Hyman delivers his music to you in a bubble. Within your own space.
Remember, before emails, before even faxes, when postmen used to deliver hand-written letters to you by hand? They would reach out a letter-filled hand in your direction. You would reach out and grasp the other side, ready to accept the same. Freeze that moment. In the middle was a sealed document that might be important, might entertain, might be full of friendship or hatred or love or might just plain informative. 
Imagine that letter is this album.
Hayman is that postman. Complete with peaked cap. Actually, I think Hayman would make a good postman. He looks like he would suite a big bag of letters over his shoulder.
Mastering is beautifully intimate, sparse yet detailed with admirable clarity and transparency. Relaxing with added whimsy, this is an album to make friends with. 
"Thanks, postman Darren!" <Darren offers a little smile, winks, turns and shuffles off down the road, his bag of chattering voices slowly thumping his kidneys>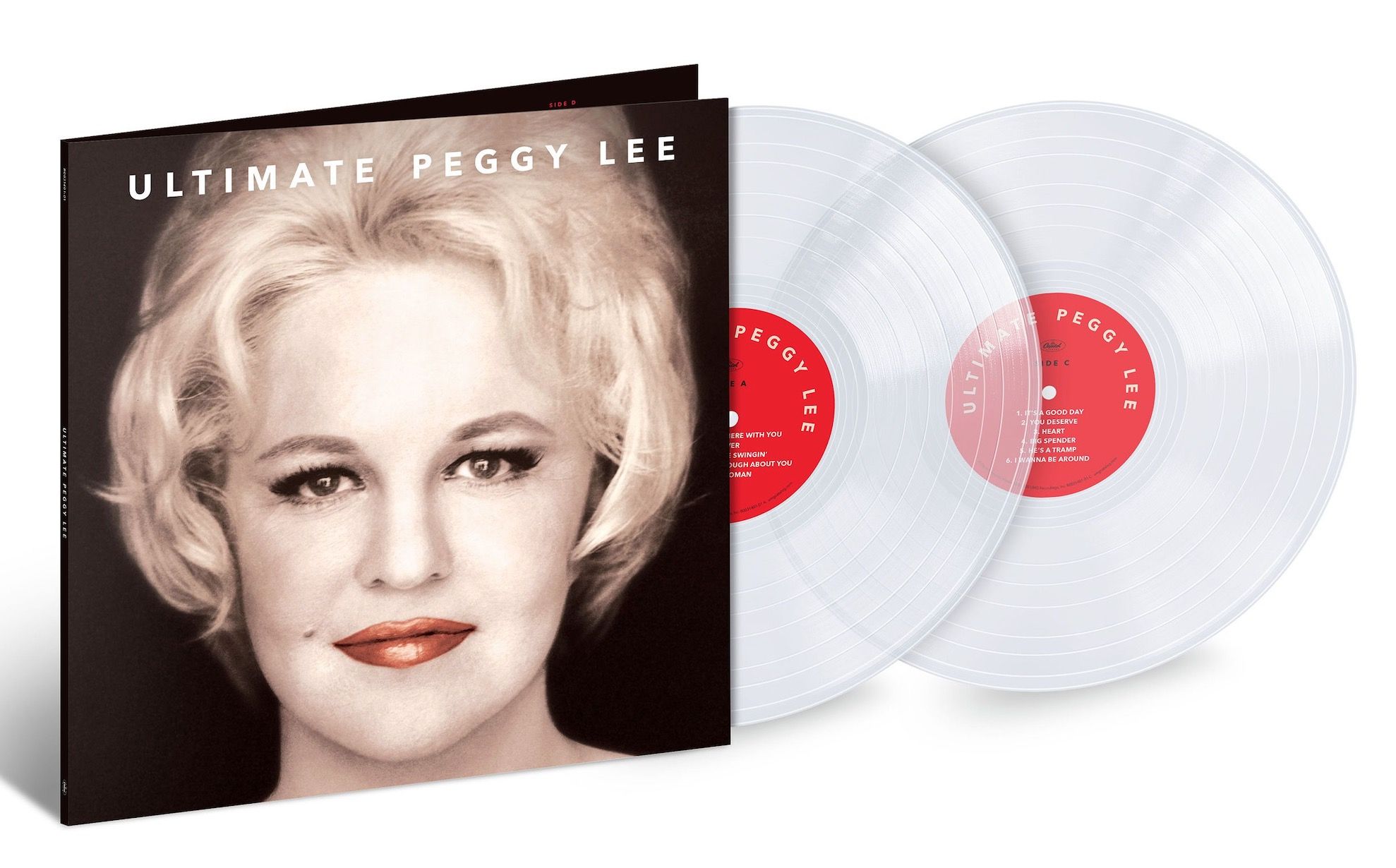 PEGGY LEE
Title: Ultimate
Label: Capitol
One of the great song stylists of modern times who began as a band singer fronting Benny Goodman's jazz orchestra but her talent allowed her to successfully tackle other genres such as mainstream pop, rock and country while she explored her talents further as a songwriter, composer and arranger.
Her voice was unique and instantly recognisable. Any interpretation she placed upon a song was hers and hers alone. There was nothing 'me too' about Peggy Lee.
Her version of the songs, Is That All There Is and Fever were and are classics and both appear on this excellent double album retrospective, released as a gatefold and including other tracks like He's a Tramp and her first Benny Goodman hit, Why Don't You Do Right.
One nice surprise is the previously unissued track, Try a Little Tenderness which will be appreciated by the fans.
Mastering is sumptous, authoritative, confidant and rather epic in span.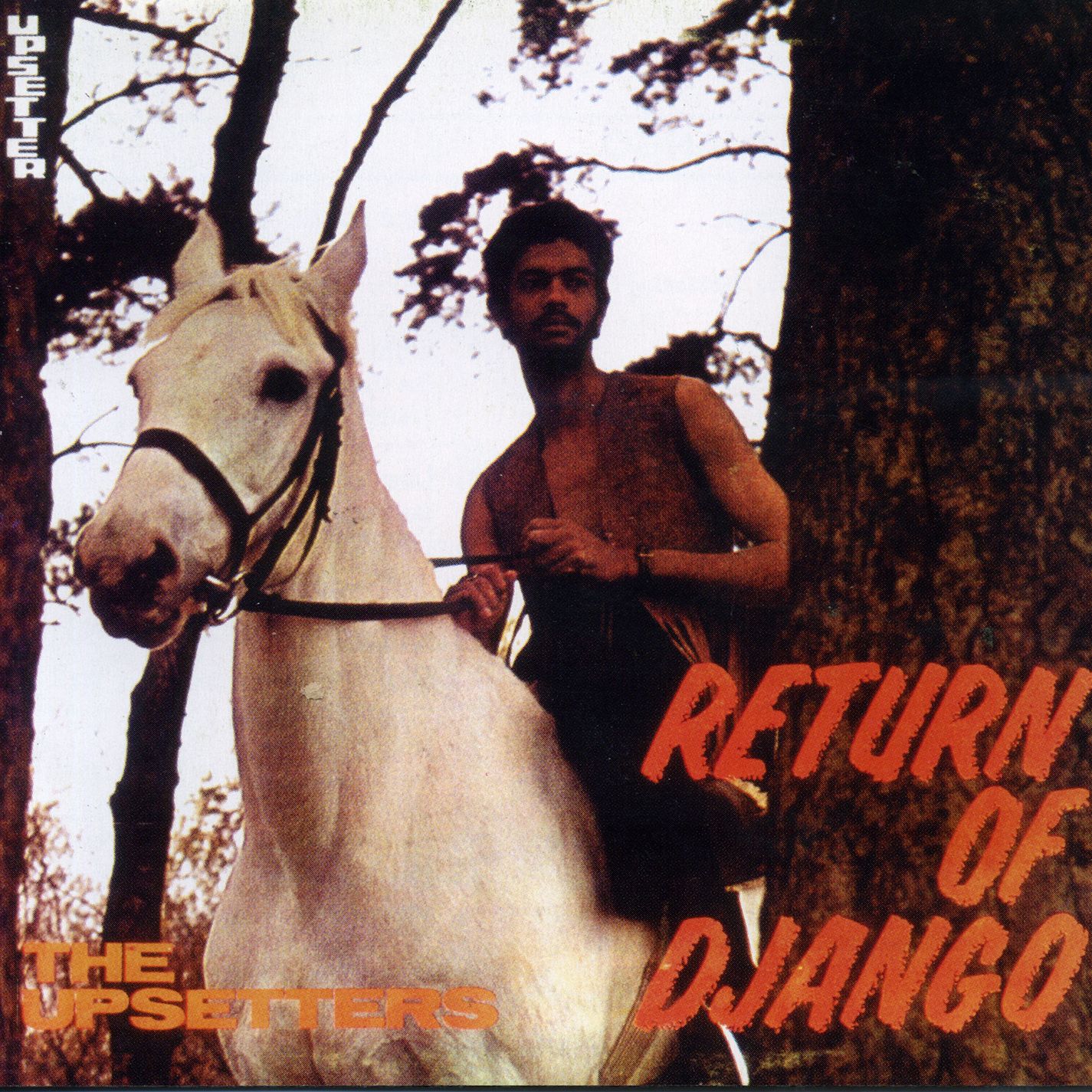 THE UPSETTERS
Title: Return of Django
Label: Music on Vinyl
Lee "Scratch" Perry's house band, in effect, who made an appearance on a host of legendary reggae cuts but rarely took the lead, this instrumental-heavy LP was the band's debut. And a mighty release it was too.
Featuring  Clifton "Jackie" Jackson on bass, Lynford "Hux" Brown on guitar and Gladstone "Gladdy" Anderson on keys. It's lovely to see these men collected here but the heart of the LP is the organ from Winston "Brubek" Wright. He provides the soul of this LP for the 12 short tracks.
The album's title reflects the spaghetti western genre, that had already emerged during the mid-60s and had obviously had an impact on the band and arranger, Anderson.
Free and easy with an unforced and relaxed presentation, this isn't a crafted album at all. It appeared as fellow Star Trek contemporaries Kirk, Spock and Bones might have appeared, as if by magic.
It's pressed on orange vinyl but what about the mastering? This music is so compressed, you'll be dodging the shrapnel but it is what it is. This is music of its time and for its time and this is what late 60s reggae sounded like. So, on those terms, the mastering is authentic, realistic yet, because Music on Vinyl (MOV) has done some ameliorative work on it, entirely listenable. For that, MOV should be praised.  
HEAVEN 17
Title: Another Big Idea: 1996-2008 
Label: Demon
When Sheffield electro pop legends, Human League split, Martyn Ware and Ian Craig Marsh formed Heaven 17 with the bass tones of Glenn Gregory in 1981. Fame, fortune and hits followed. In 1988, that band split and the guys moved onto other projects but then reconvened in 1996. 
This box set documents the period. Spread over four slabs of coloured vinyl and contained in a thick slip case, this set contains three studio albums: Bigger Than America (1996, blue vinyl), Before After (2005, white vinyl) and Naked As Advertised (2008, green vinyl) plus the live outing How Live Is (1999, blue vinyl). The latter was quite an event. In 1998, Heaven 17 decided to play live for the first time, and that concert was recorded.
Before After was the last LP to feature Ian Craig Marsh and featured the singles I'm Gonna Make You Fall In Love With Me and Hands Up To Heaven, as well as a cover version of Don't Fear The Reaper. In 2008 Naked As Advertised – Versions 08 featured new interpretations of Heaven 17 and Human League classics alongside a cover version of Party Fears Two. 
Oh and on the latter? Well, let's say that Being Boiled really does sound like a Human League track covered by Heaven 17. Through a Heaven 17 filter. Put it that way. From that, you'll know the direction of this LP. 
You won't be accusing the label of hitting a wall of peak limiting or other compressive variants here because I had to up the gain to find my usual volume, such was the lack of noise from this set – well done Demon! Dynamically diverse, the soundstage is full of space, useful to allow those synth washes to roam hither and, indeed, thither.
MARION
Title: This World and Body/The Program
Label: Demon 
A Britpop outfit from Manchester that almost made it. They were nearly there. They bubbled, they strived, they had the ingredients and they never quite. Never…quite. 
Although Marion is no longer, the band split in 1999, it's still worthwhile checking out their music.
I was sent two re-issues from Demon. The first was the band's debut, This World and Body (1996) which has a slightly derivative, distinctly Radiohead-like presentation with Morrissey overtones but there's energy here and an underlying melodicism that will have you tapping a foot or two. Released on translucent gold vinyl (that's a new on on me) and limited to 500 copies, this edition includes a print of the album artwork, hand signed by lead singer, Jamie Harding.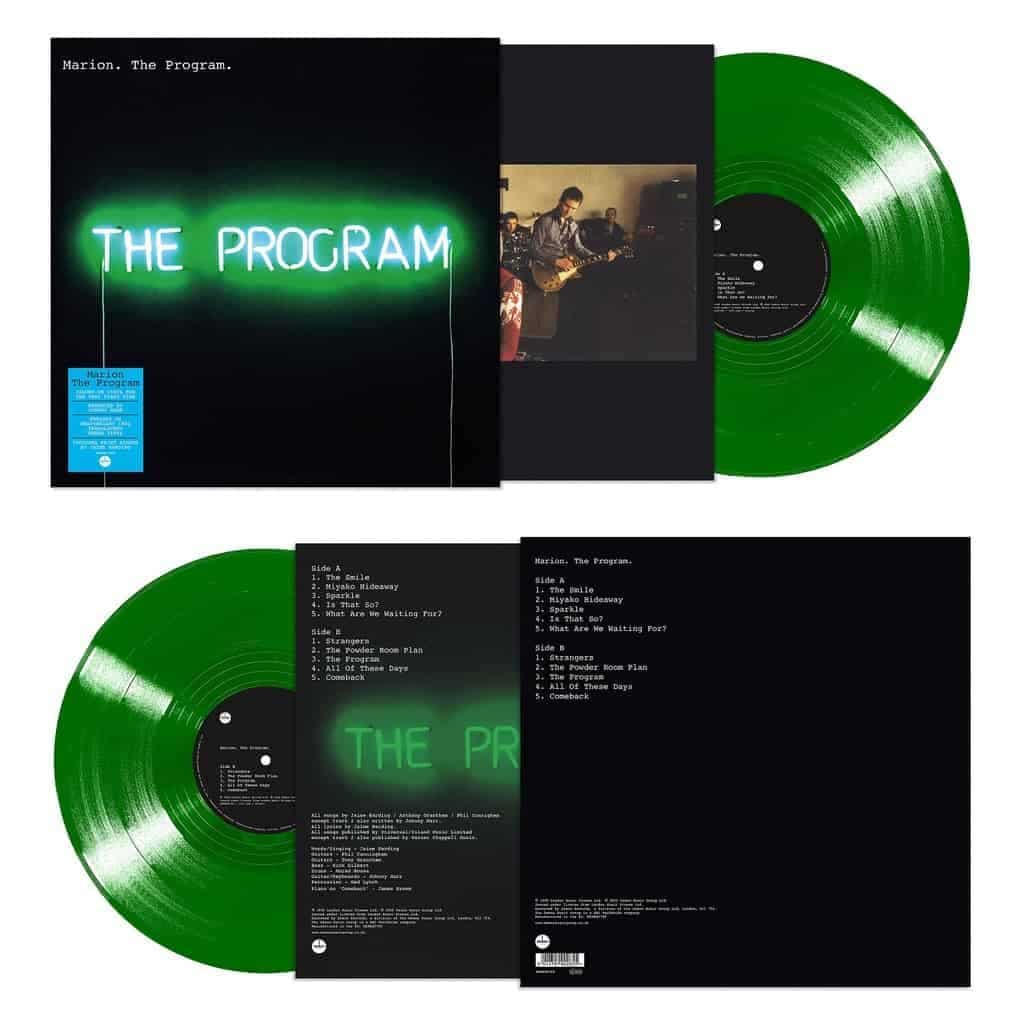 As is the insert for The Program (1998) which appears on translucent green vinyl. This is the better of the two albums where Harding has found his voice (instead of someone else's), relaxed into his role and allowed his delivery to flow. Produced by ex-Smith, Johnny Marr, I have to give a mention to the band that sits behind Harding. Giving it everything they've got, the slashing guitars from Phil Cunningham and Tony Grantham add emotion and drive to the music. 
Mastering is even and balanced, well behaved with enough detail to keep you transfixed.
ON CD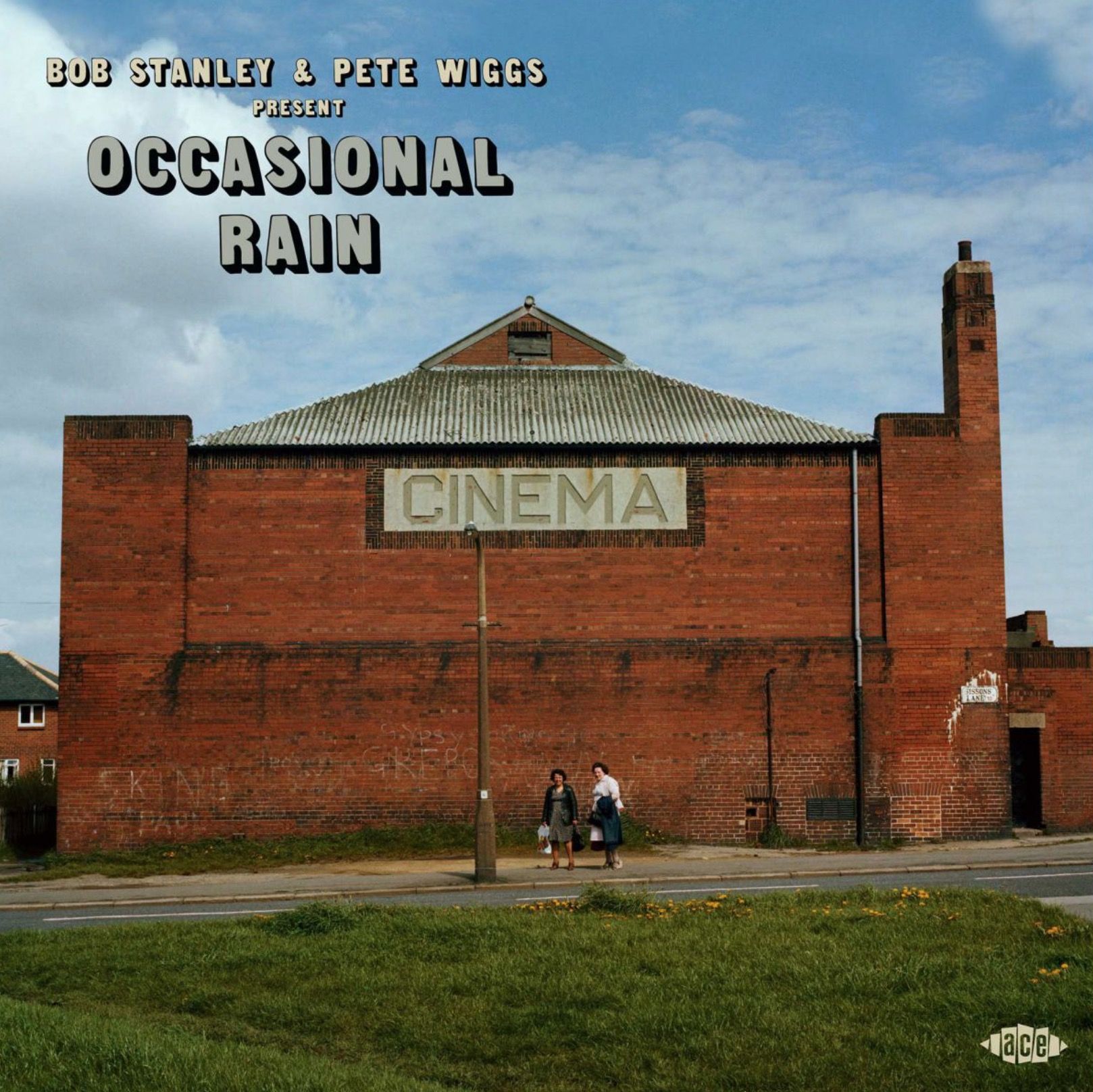 OCCASIONAL RAIN
Title: Bob Stanley & Pete Wiggs Present
Label: Ace
Another episode in this wonderful compilation series, this CD focuses on a moment in time. We're leaving the 60s and we're entering the 70s. In music terms, The Beatles are breaking up, psychedelia is receeding, prog is maturing and music is in a delicious state of flux because that's what change often does to music. It adds frisson.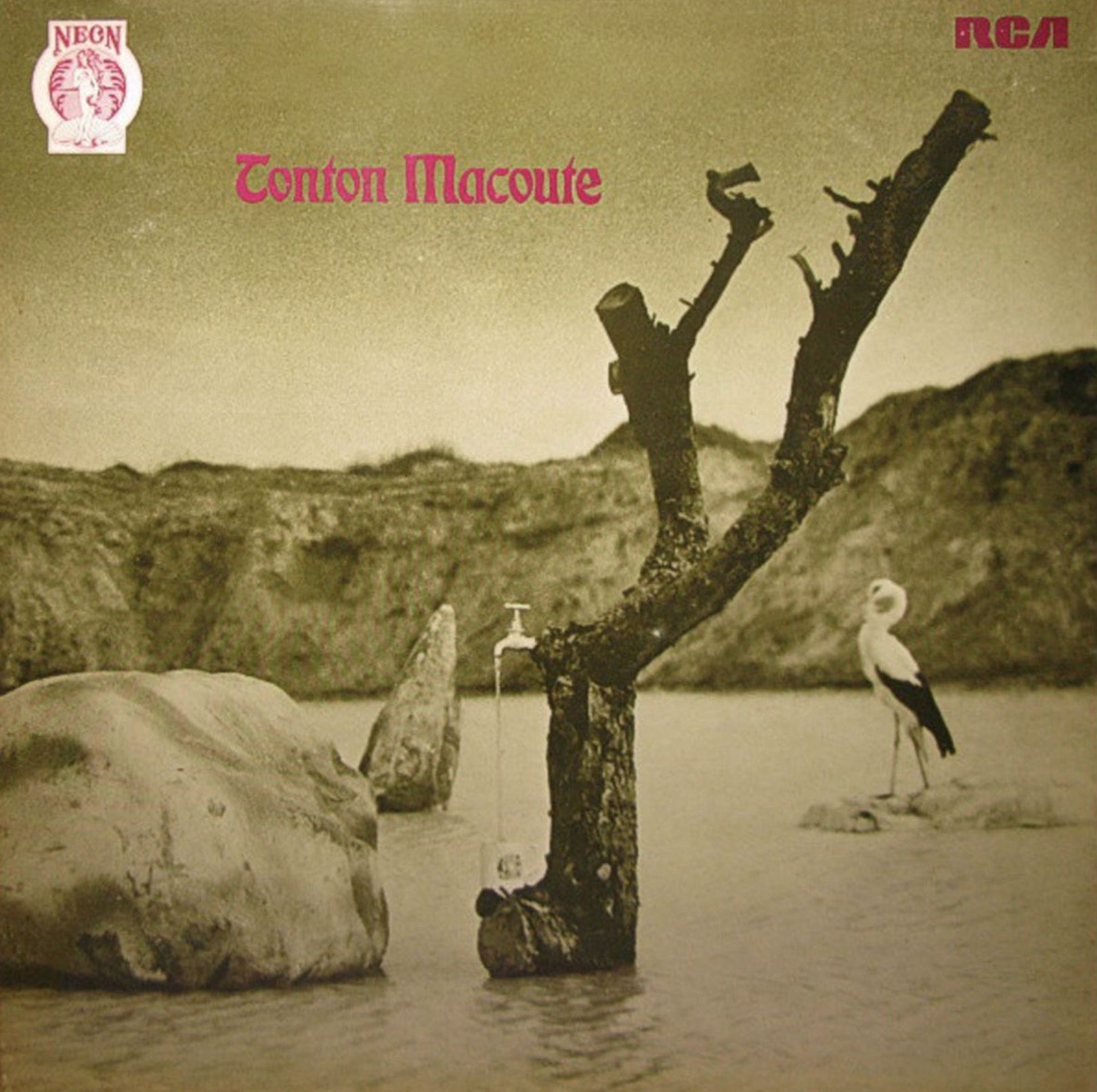 Compiled by the St Etienne blokes, thumbs up for the music but take a long look at the front and the rear of this booklet and glory in the dereliction as photographed by Peter Mitchell. His work was the highlight of the earlier volume called English Weather (another cracker, incidentally). On his Strangely Familiar website, there's plenty more of these wonderful images. An ex-truck driver who photographed the world on his travels, his work shows the sort of urban decay that you could only see in the 70s. His photographs show the death of an age, of Victorian, Edwardian and war-time England and sadness and tragedy of the same, how memories fall through our fingers and how it's always too late when we decide to care about it. Check out the prints from his book (out of stock and worth a couple of hundred these days) of the same name here: www.rrbphotobooks.com.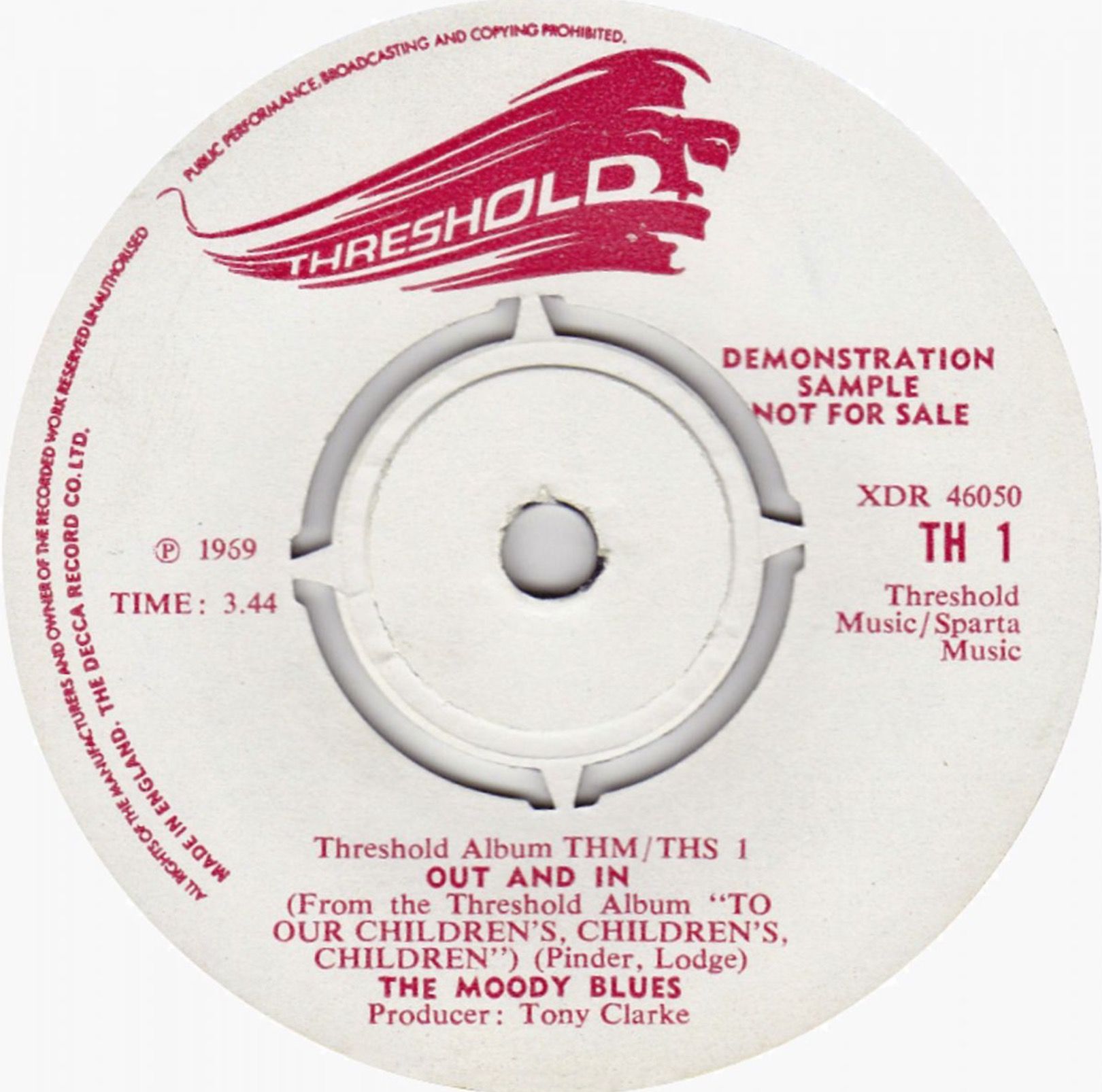 The music is also delicious and comes from the likes of Traffic, Cressida, Keith West, Michael Chapman, The Moody Blues, Argent and Skin Alley but also lesser known names who are just as worthy.
Witness the likes of Cloud's Once Upon a Time. A Scottish, organ-lead rock and student favourites. 
The Exchange & Mart with I Know That I'm Dreaming was a real mystery outfit but worthy of a listen.
Christine Harwood is here with Question of Time. Appearing on her associated album? Get this, the drummer was journalist Chris Welch, on guitar was Peter Banks – the Yes man – Strawb guitarist Dave Lambert and King Crimson flautist/sax man Ian McDonald! She was actually embarrassed by the album and never talked about it. What!? Believe me, there's nothing to be ashamed of here. 
Bradford's 'Igginbottom provide the excellent The Castle on Deram. And on guitar? Stand up guitar legend Allan Holdsworth!
So, a worthy comp then? Ohhhh yes.
[Don't forget to check out my new Patreon Page at www.patreon.com/audiophileman, for exclusive postings, giveaways and more!]