The Article
CD NEWS & REVIEWS: 15 TITLES COVERED!
22nd June 2021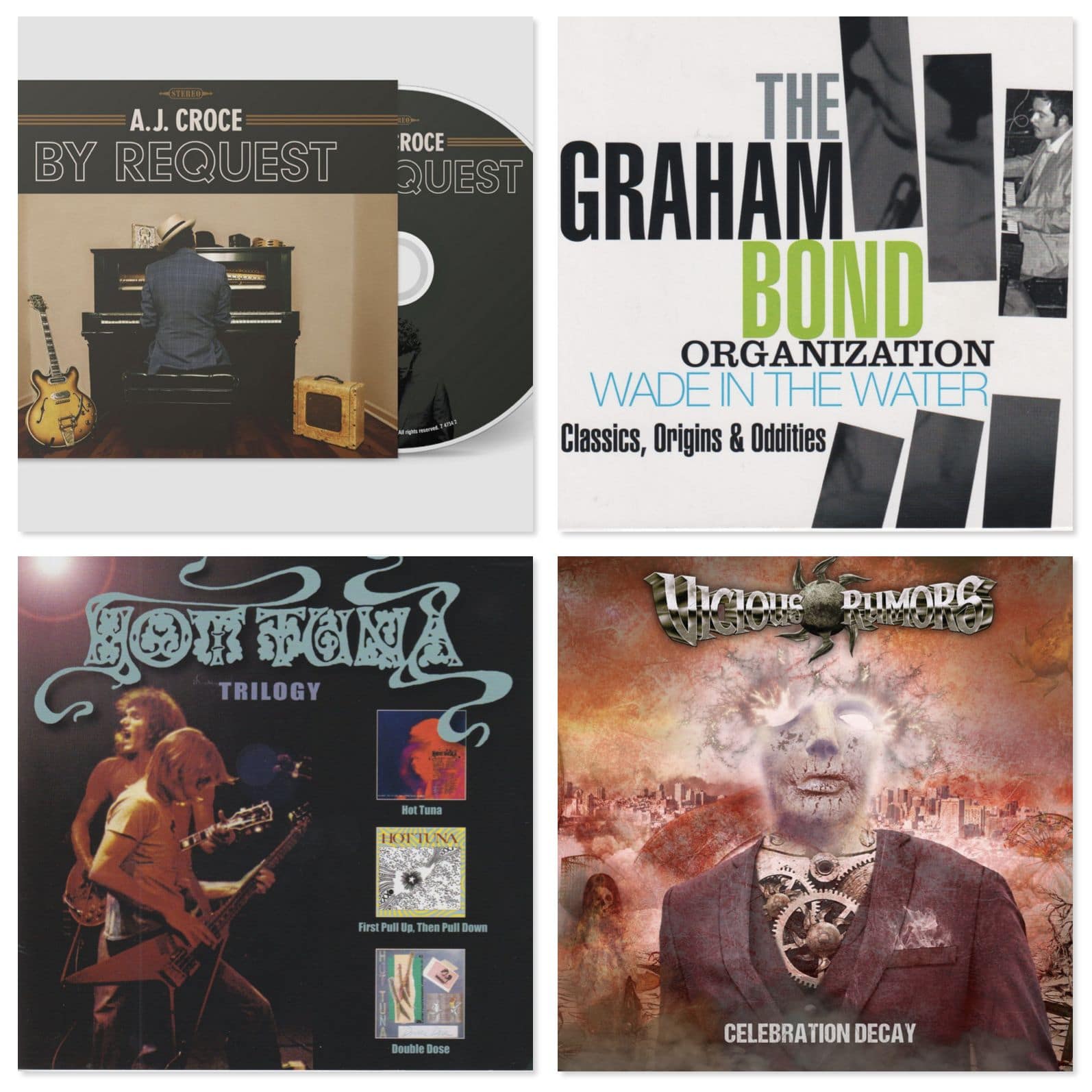 A total of 15 discs for this CD section covers various genres and combines extended news items and longer-form reviews, including mastering comments
JAMIE COE
Title: Summertime Symphony
Label: Jasmine 
If there was a ever a regional artist, then it was Detroit's Jamie Coe. A man whose stage name was handed to him via Bobby Darin, of all people. It was Darin who set up a label to release Coe records.
Once of the band The Marquees the beat rocker title track was apparently written by Darin for Coe. It failed to break nationally despite TV appearances covering it. A lost collection, in many ways from a man who ultimately felt let down by a "dishonest" industry. 
BUY HERE:
USA – https://amzn.to/2UtxWLp
EUROPE – https://amzn.to/3zPLjFN
JIMMY RUSHING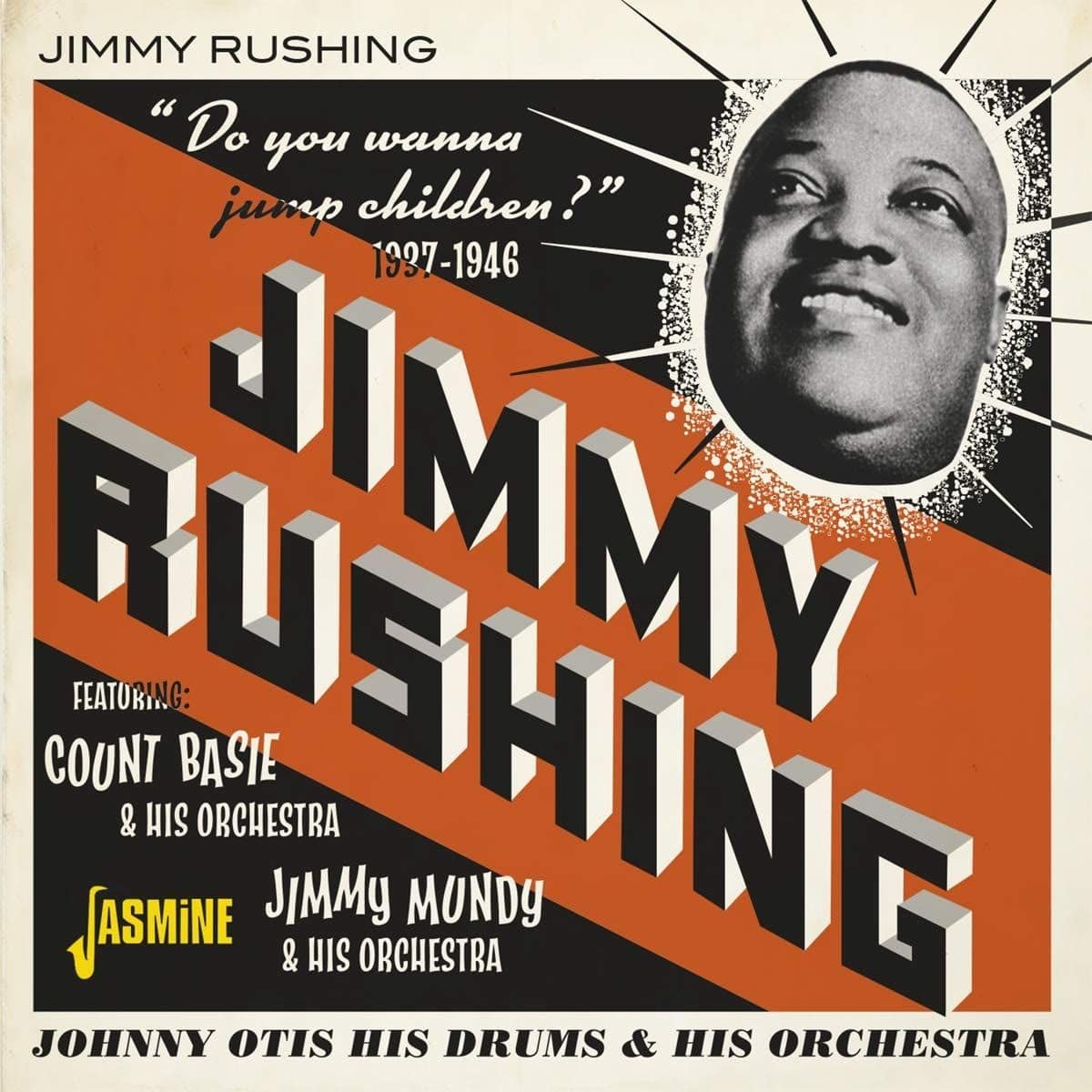 Title: Do You Wanna Jump, Children 1937-1946
Label: Jasmine 
A total of 24 tracks on this CD from the big man who offered a big bold blues voice backed by some of the finest jazz players around. This collection features Count Basie, Jonny Otis and Jimmy Mundy.
BUY HERE
USA – https://amzn.to/3vMML8W
EUROPE – https://amzn.to/3jfvpir
RAY FENWICK
Title: Playing Through the Changes: Anthology 1964-2020
Label: Lemon 
And some of you will no doubt be saying, who? While others will be asking if he played in the defence for Queen Park Rangers? (That was Terry). Ray wasn't a star. He was an essential part of rock, though. 
He started in the 60s with a band called the Syndicates, replacing superstar Steve Howe. He joined the Spencer Davis Group (after Stevie Winwood left – is there a pattern beginning to form here?) Along with the Ian Gillan Band and slightly obscure outfits filled with star names like Forcefield (who featured Jan Akkerman and Cozy Powell) plus the Guitar Orchestra (including Procol Harum guitar man, Mick Grabham).
Put it this way, the man has been around. In the nicest possible sense. 
And because of that, because of the sheer variety of people he's teamed up with the places he's been, the experience he's racked up and the fact that this was a guy who was wanted by all of these people tells you something about the man's calibre and his guitar chops.
This CD career overview (plus booklet) is a fascinating three-disc compilation in its own right, filled with obscure tracks from obscure bands, little heard numbers and fascinating teams of creatives, doing their thing. For goodness sake, the man co-wrote the theme tune for the children's TV show, Magpie! Playing it with the rest of the Spencer Davis Group under the pseudonym, The Murgatroyd Band. In my eyes, our Ray achieved legendary status right there and then (and that track is included here).
This is a CD compilation so mastering quality varies according to the source but, in general terms, Lemon has done a great job to keep the noise floor low and the sound quality high.
BUY HERE:
USA – https://amzn.to/3xKvmPh
EUROPE – https://amzn.to/3xV2HHJ
THE JOHNNY AND DORSEY BURNETTE SONG BOOK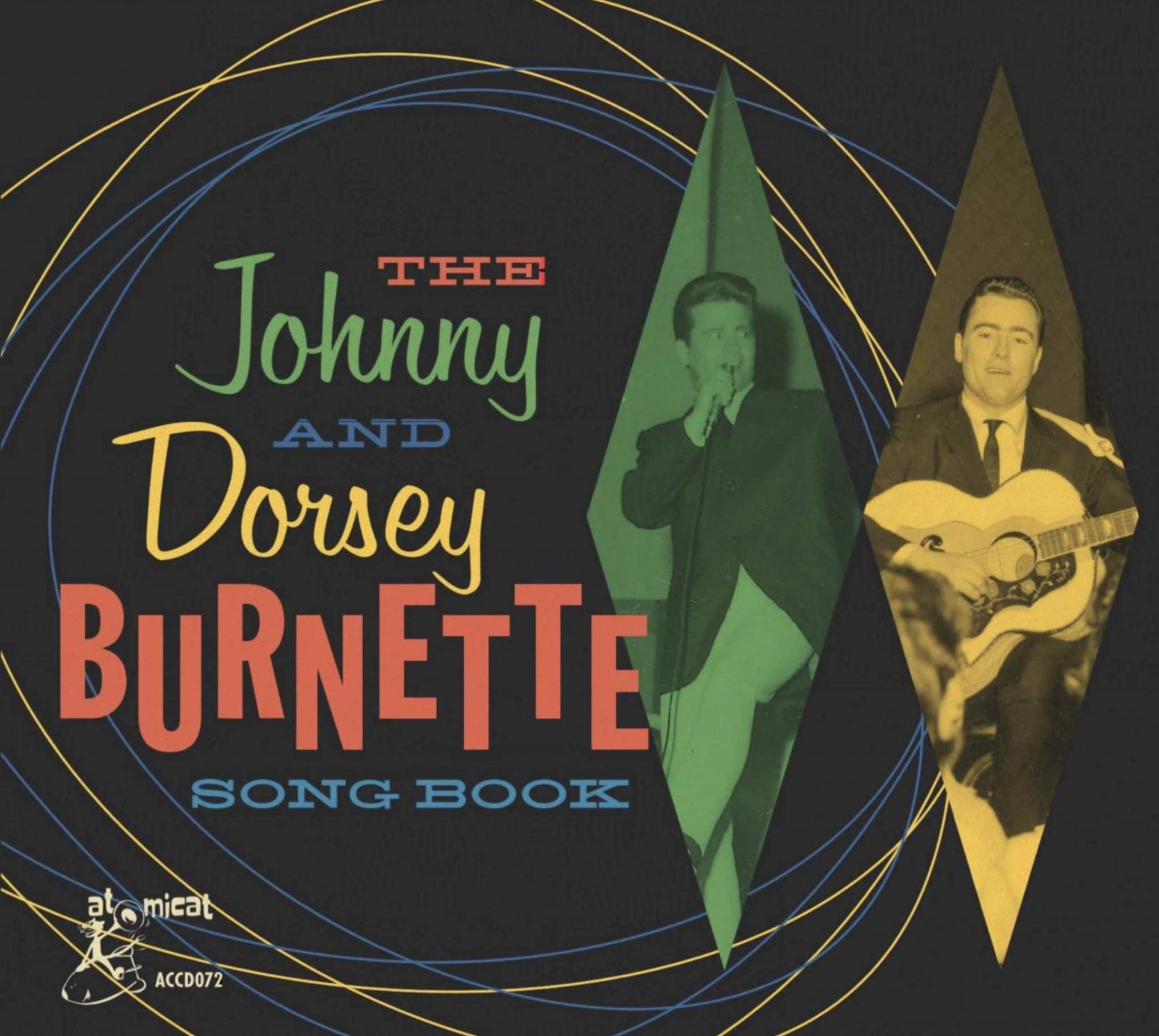 Label: Atomicat
Arriving in a double gatefold CD digipak, the battling brothers from Memphis sung a range of rock and roll ditties but also penned many more. This collection is devoted to the latter and the people who did the warbling. So that includes Gene Vincent, Ricky Nelson,  Frankie Lymon and lesser names such as Myron Lee, Sonny James and The Fendermen. It's packed with 30 songs.
BUY HERE: 
USA – https://amzn.to/3gX5Nno
EUROPE – https://amzn.to/2UgILQL
ROCK AND ROLL VIXENS VOLUME 5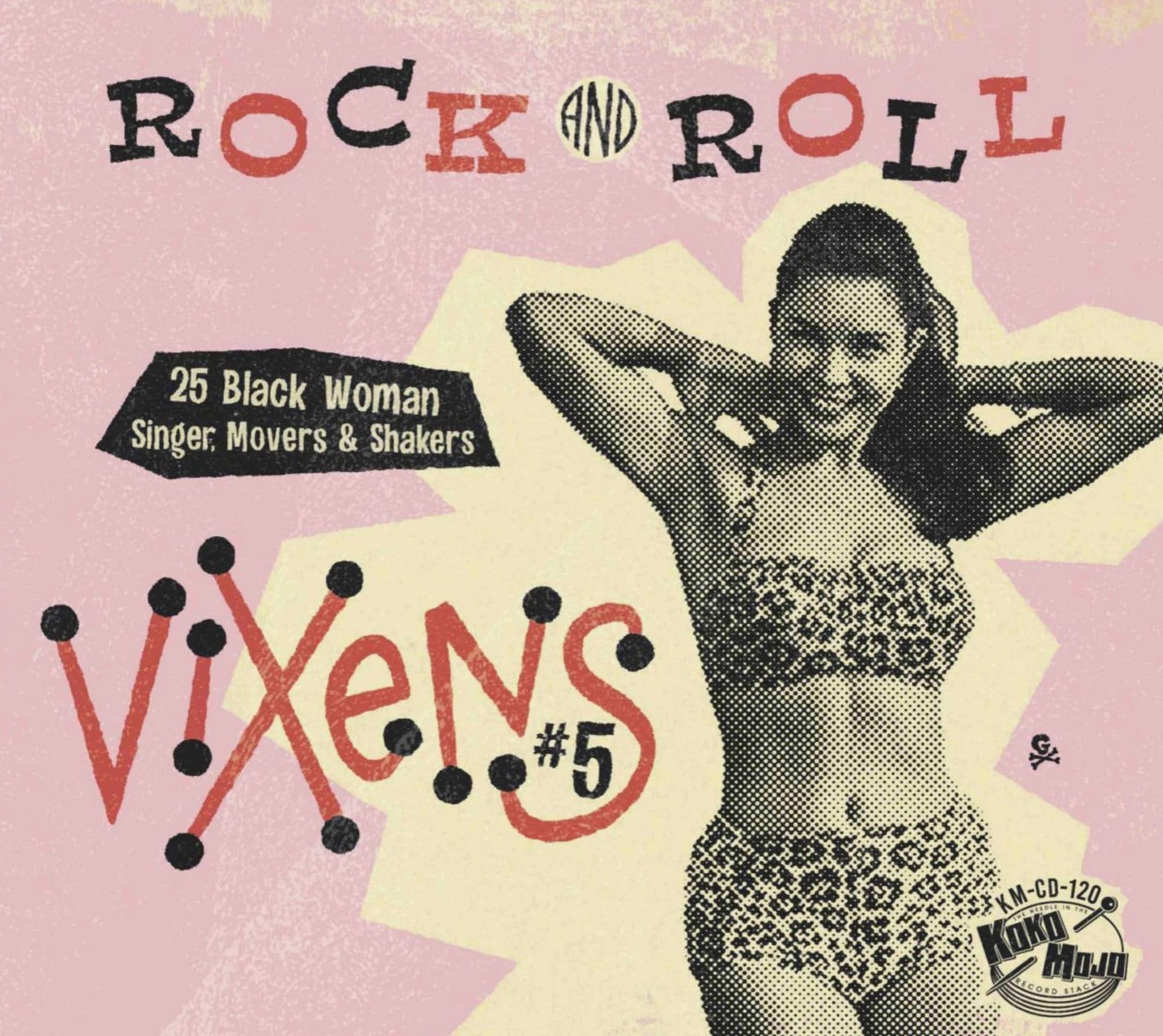 Label: Koko Mojo
A collection of 25 CD tracks within a double gatefold digipak that were recorded from the mid 50s the mid 60s sung by black vocalists of the time. Ladies like Dee Dee Warwick, Fontella Bass, Baby Washington, Jay Duvalle and Rita Well. You're talking Blues, Rhythm n Blues, vocal harmony and early Soul. Every one's a cracker. 
BUY HERE:
USA – https://amzn.to/3gVgDdz
EUROPE – https://amzn.to/3d2xbzl
THE GRAHAM BOND ORGANIZATION
Title: Wade in the Water
Label: Repertoire
The GBO, as it was often known, emerged from the Alexis Korner Blues Inc. The first four members of the GBO had all played in the combo. In the early days, to play with Korner was a risk because Bond, for example, was seen as a jazz man and had even won awards for his early work as a youngster but the UK jazz scene of the time was a mite straight-laced and stern and Bond wanted more. Jazz players didn't play in blues bands, so Bond had to use a pseudonym.
Later, on his own, fronting his own band, he continued this mindset and served as a host for a forum of talent. People came, they went but they were always notable and they always added something to the collective.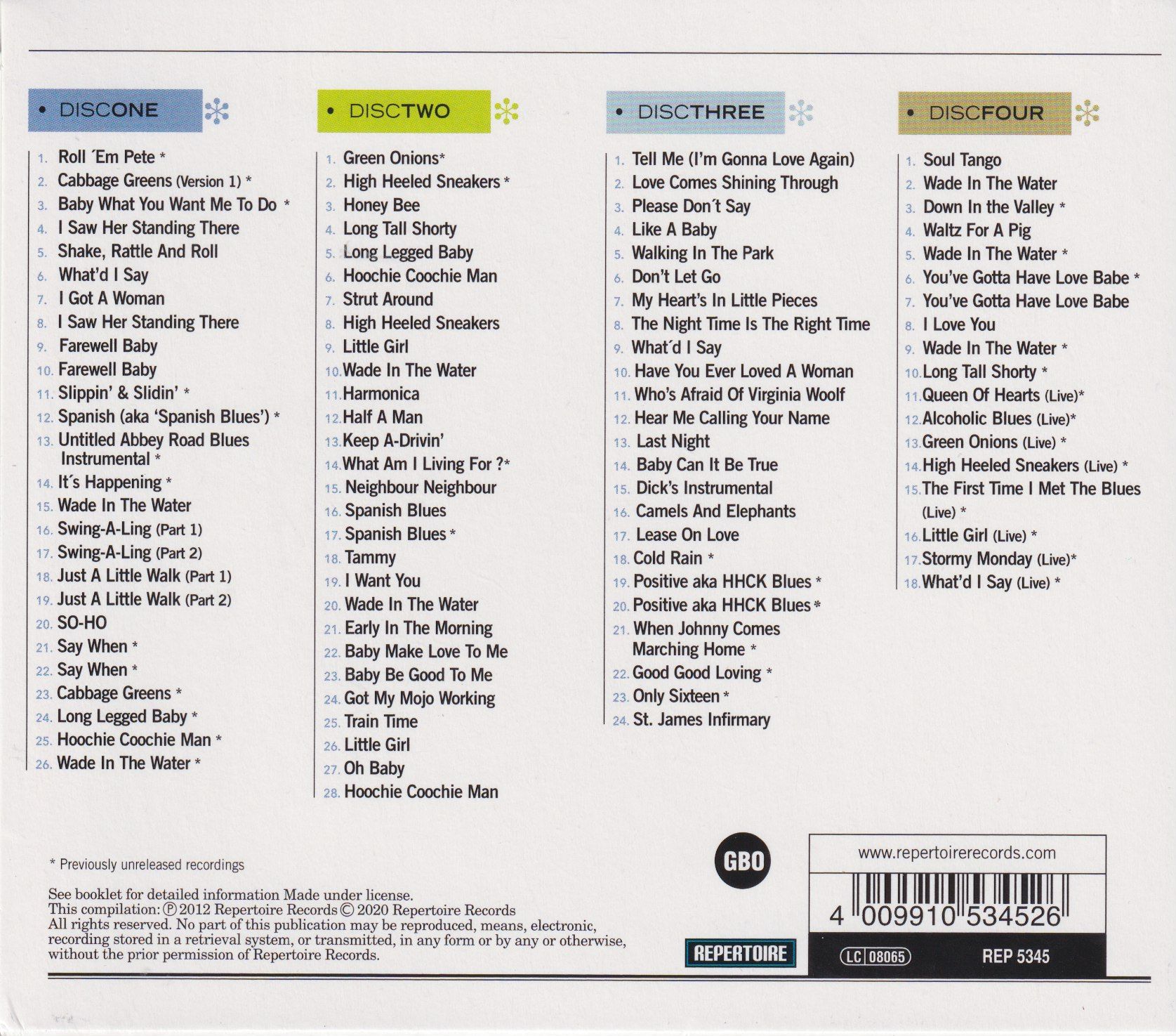 So you're talking about people like Jack Bruce and Ginger Baker (this set includes Baker's first vocal, incidentally), Jon Hiseman, Dick Heckstall-Smith, John McLaughlin and Big Jim Sullivan. All are on this set. Other notables – not included here but part of the GBO collective – included Keith Emerson, Rick Wakeman and more. 
This CD set is quite a collection, covering a variety of Bond-related line ups over four discs, across its 96 tracks, split across two CD jewel cases, both of which are held within an outer slip case. The set has been processed by Pete Brown (ex-Cream) and Dick Heckstall-Smith (Colosseum) from the original 4-track masters. Concentrating on the period between 1963-1967, the set features demos, live tracks and previously unreleased work. 
In mastering terms the compiled songs vary in quality. There's plenty of boosted mids here with a slight clinical edge to many but, overall, Repertoire has done a good job retaining sonic discipline. Hence, even within tracks like Don't Let Go which offers minimal bass and compressed mids, the mastering does its best to reign in any wayward upper mid barking. 
BUY HERE
USA – https://amzn.to/35FbTno
EUROPE – https://amzn.to/3d1P4hO
THE MOJO MAN SPECIAL VOLUME 4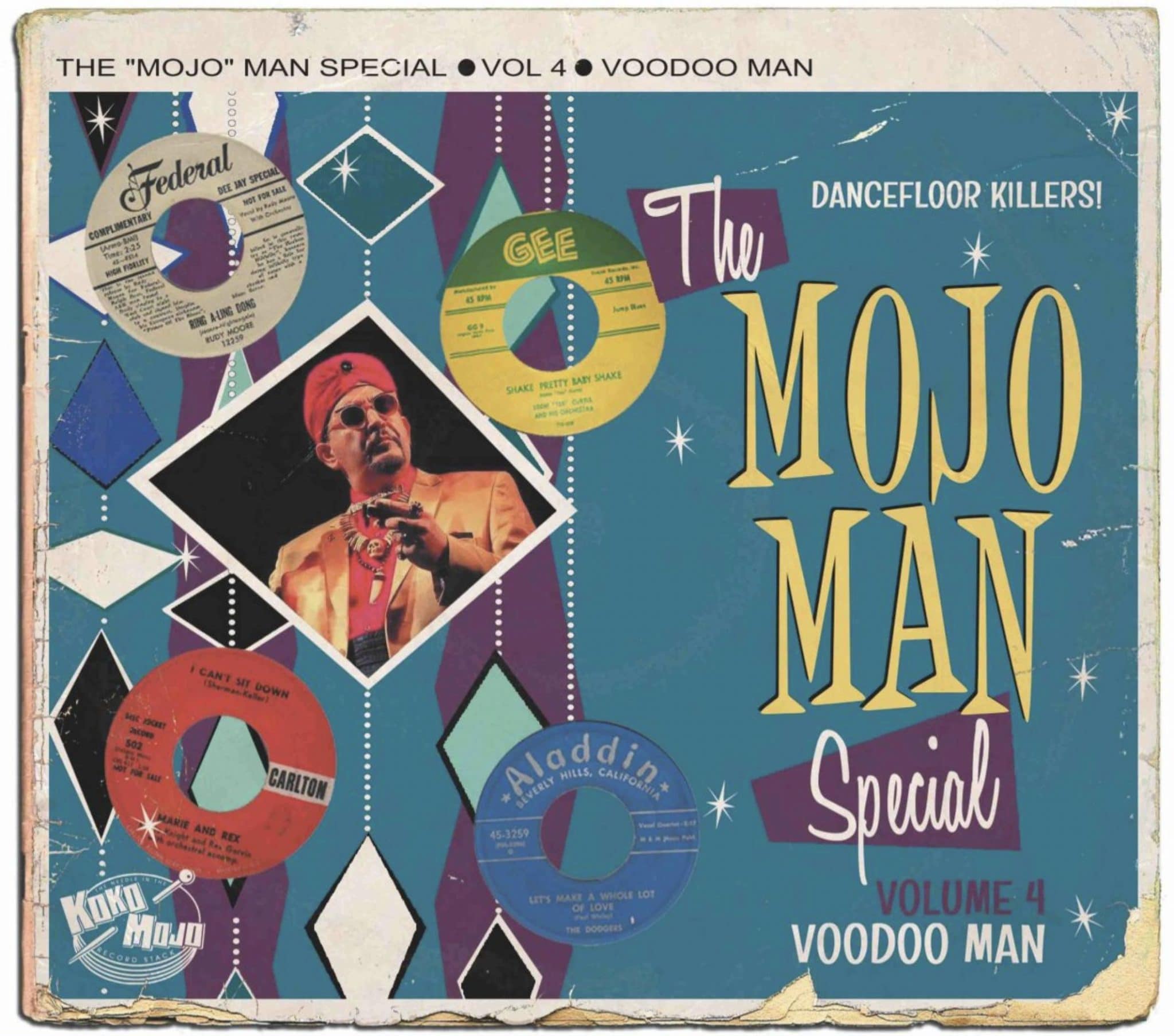 Title: Voodoo Man
Label: Koko Mojo
Also in a a double CD gatefold digipak, this collection of 30 Blues and Rhythm and Blues is aimed at the dance floor an includes artists like Chuck Willis, Rudy Moore, Muddy Water, The Kingsfive, Lou Mac and The Dodgers. Includes a selection of vintage photographs and scans of original record labels to add a vintage flavour (oh and the 'wear' you can see in the image above, isn't…it's supposed to be there, it's been added for effect).
BUY HERE:
USA – https://amzn.to/3xyQKHo
EUROPE – https://amzn.to/3zMKcXG
 TROWER PRIEST BROWN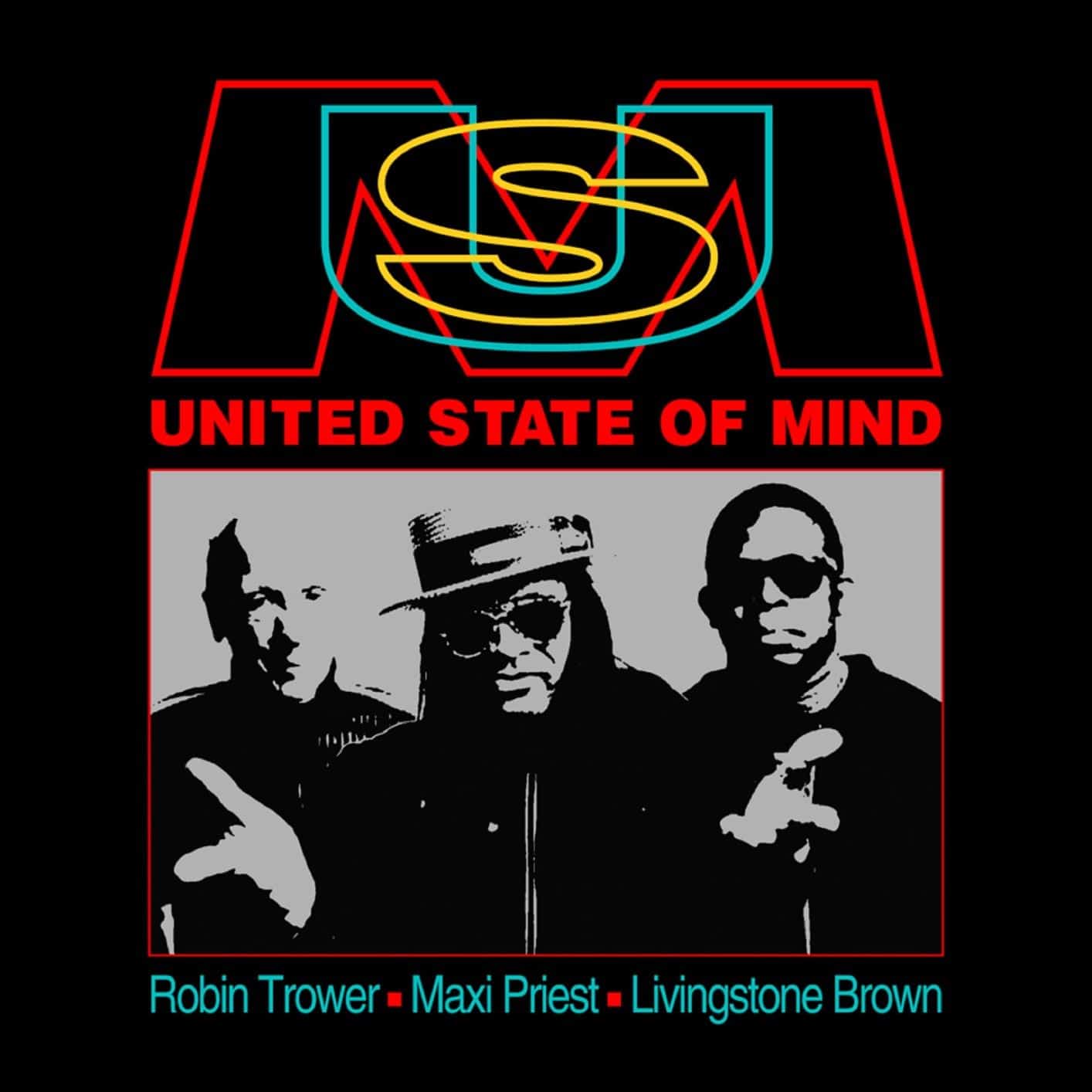 Title: United State of Mind
Label: Hatman
An intriguing combo, that's the trio behind this album. Robin Trower, Maxi Priest and Livingstone Brown. There's a sense of soul and funk in this one, a bit 70s in tonal presentation but with the added notes of rock guitar and background strings. Nicely produced with a chocolate warmth to cuddle you into submission.
BUY HERE:
USA – https://amzn.to/3zPpIgC
EUROPE – https://amzn.to/3d4PfsJ
HOT TUNA
Title: Trilogy
Label: Floating World
It was originally a side line for Jefferson Airplane chaps, Jack Casady and Jorma Kaukonen. Hot Tuna (or Hot Sh*t as they were originally known) were formed while the Airplane was going great guns, which meant that Hot Tuna concerts were quickly arranged in between Airplane work.
Apart from the two, the group was enhanced by Will Scarlet plus occasional appearances by Airplane members Marty Balin and Spencer Dryden.
The group's self-titled, low key jamming debut appeared in 1970 filled with restrained blues and creative expansion. Recorded live at the New Orleans House in Berkeley, Kaukonen and Casady, both childhood friends, show their obvious connection on this fruitful and tight record.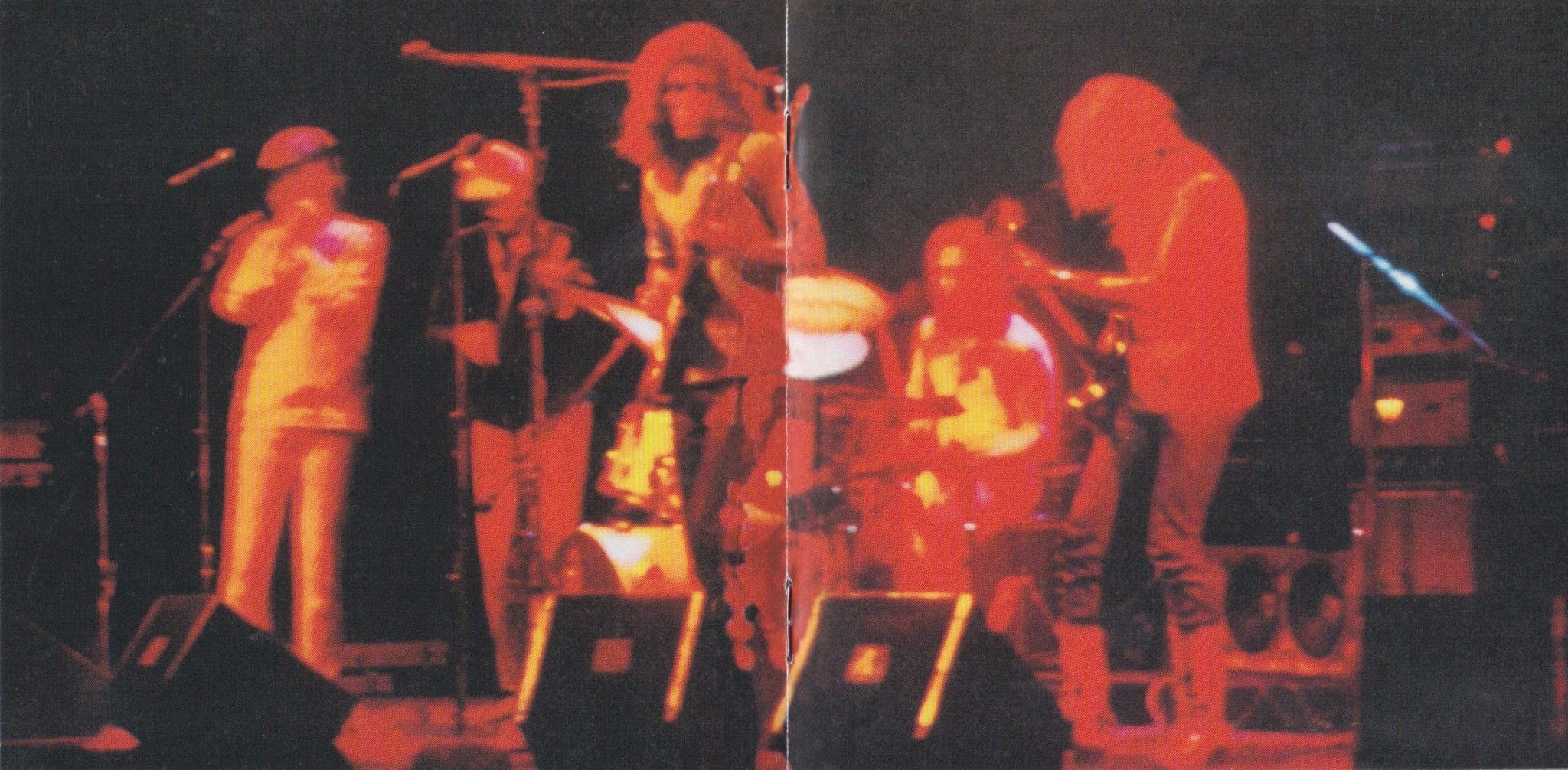 The band were an eager bunch and another LP followed the year after. First Pull Up, Then Pull Down was possibly less interesting yet remains a fun outing. It was more rock oriented and flew nearer to their Airplane work outs. It featured violinist Papa John Creach in the line up and drummer Sammy Piazza.
Both of these albums feature here, in this CD set, that's held in a large jewel case along with an informative booklet, over three discs (jewel-case 'doubles' are becoming rarer as time progresses – enjoy them while you can, I reckon). 
But there's a third album here too. Double Dose appeared later, in 1978, a year before the band split. A 'live' double album (with studio enhancements), this outing played into the band's jamming strengths. Because it's a double, this album runs over the later part of the second CD and all of third CD.
As for mastering? I like it. There's a slight 70s glow around the soundstage. A cosy, slightly warming feel from the vocals and bass guitar but that's balanced by the broad soundstage. The upper mids don't appear to be rolled off, though. There's real steel-like insight from acoustic guitar picking for example. 
BUY HERE: 
USA – https://amzn.to/3vHU9lO
EUROPE – https://amzn.to/2SMYHtW
POLLY PAULUSMA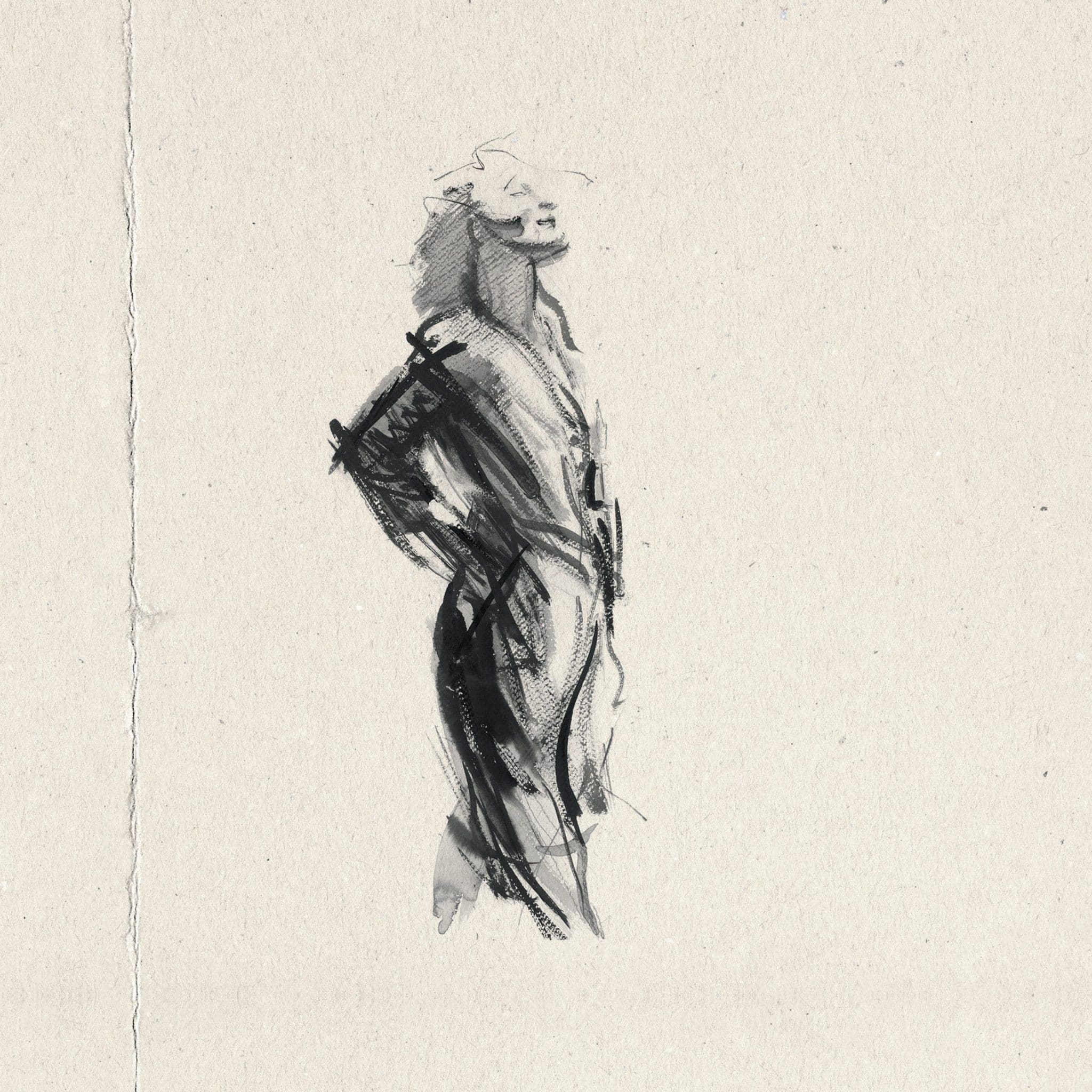 Title: Invisible Music
Label: Oli
This one's subtitled 'Folk songs that influenced Angela Carter'. Carter was (she passed in 1992 at the wholly silly age of 51) – and still is – a respected author encompassing feminist issues. Back in time, she was also involved in the folk music revival during the 60s. She sang and played while her husband Paul was notably signed to Topic records. Interspersed with readings of Carter's writings, Paulusma successfully navigates these often quite brutal songs that digs into loss, love, incest, abduction, war and death. It's serious stuff, folks.
BUY HERE:
USA – https://amzn.to/3gSia4m
EUROPE – https://amzn.to/2UrQnjD
JOHN WILLIAMS SYNDICATE 
Title: Out Of Darkness
Label: Wulfrun
An experienced man is Williams. He's produced hits for the Housemartins, the Proclaimers, Blancmange and Paul Heaton. This is Williams' debut album because, well he can and it's also about time. This 10 tracker includes Petula Clark (yes, that one), Claudia Bracken, Guy Barker and a host of others.
The music has a folkie/bluesy skin to its soft pop. Well-produced and rich in tone Williams has an easy-going rhythmic, foot-tapping production going on here. 
BUY HERE: 
USA – https://amzn.to/3wMFYgA
EUROPE – https://amzn.to/3gOEuNa
JACK SCOTT
Title: Crying In My Beer, 1961-1962
Label: Jasmine
Despite his pioneering efforts, Scott is largely forgotten as a figure in music. 
Why? After all, he had a great voice. He was right up there with Elvis Presley and Roy Orbison. He also had a superb backing group known as The Chantones which were as accomplished as Elvis' Jordanaires. Scott wrote his own songs, Elvis didn't and Scott was a talented guitarist (ok, Elvis was a decent rhythm guitarist, according to Johnny Cash). Was Scott's problem, as Goldmine Magazine's Phill Marder explained, that he never courted scandal or died before his time? Jack Scott, "…never created headlines by dying in plane or car crashes, by marrying an underage relative or transporting underage females across state lines, by quitting to become a minister or committing suicide or anything else guaranteed to garner attention, even before today's 24-hour news blitz."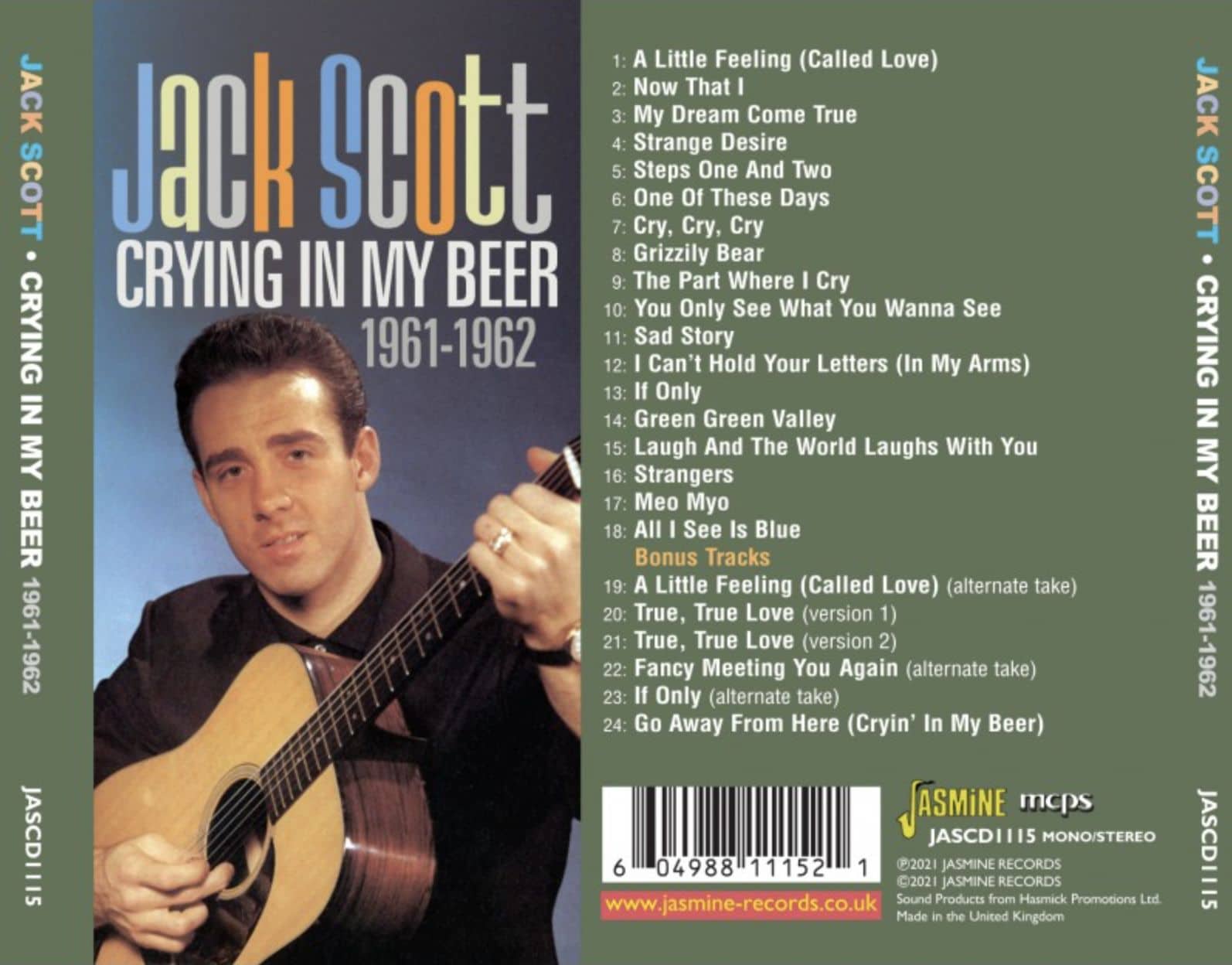 This is a fascinating CD because it's filled with Scott's work at Capital, a torrid time for the man, "It wasn't me any more," Scott said. "When I was with Carlton and Top Rank, they let me do what I wanted to do. They built the records around me…On Capitol, the producer would get the wild track going and say, 'This is the trend of music that's happening today' and try to get me to do it. It might have been happening but it wasn't good for me…There were songs that I had no business doing."
A collection full of tension then. From the single, A Little Feeling (Called Love) to My Dream Come True, this is the sound of an artist in conflict with his record label. The cover art tells the story in a single frame of anguish.
This compilation presents tried mastering quality but it remains admirable overall. 
BUY HERE:
USA – https://amzn.to/3zPnVIs
EUROPE – https://amzn.to/3zQ6mYP
JOHN DIVA & THE ROCKETS OF LOVE 
Title: American Amadeus
Label: Steamhammer
It sounds pretentious or, at the very least, over the top to the point of cheese. Well yes it is and no, it isn't bad. It's actually lots of fun and hits you square between the eyes while bedecked in the clothes of 80s US rock. From the pomp and glam of the album's title track to the fast-paced big hair-inspired rock of Bling Bling Marilyn, this one'll have you digging into the back of the wardrobe for the Spandex trousers. 
BUY HERE:
USA – https://amzn.to/2TNPhyh
EUROPE – https://amzn.to/35GG8KA
VICIOUS RUMOURS
Title: Celebration Decay
Label: Steamhammer
A touch of speed metal for you here. Nick Courtney represents a new direction for the Santa Rosa, California band who sit here offering their 13th album for your delectation. Courtney really powers his way through this album via an impressive goal range and with plenty of gusto to boot in a Judas Priest kinda way.
BUY HERE:
USA – https://amzn.to/3gSnoNw
EUROPE – https://amzn.to/3j72GvV
AJ CROCE
Title: By Request
Label: Compass
Son of Jim Croce – let's get that out of the way – this album mixes blues, jazz and soul into a warm fuzzy cloud. Something that's been a theme in this column. Maybe its a reaction to what's been going on around the world. Many artists are looking to offer warmth, a cuddle, comfort and the like. 
That's certainly here on Ooh Child. Even the upbeat rockers like Stay With Me have a warm glow about them. An album that ever so slightly reminds me of later period Elvis Costello.
BUY HERE:
USA – https://amzn.to/3qfNFta
EUROPE – https://amzn.to/2TSarvk
[Want to stay up-to-date with The Audiophile Man's published stories? Click the 'Subscribe To Blog Via Email' box, located on the top-right of this page (desktop) or keep scrolling on your mobile to find the same and make sure you never miss a news piece, feature or review!]