The Article
Camouflage's Greyscale: synth pop
12th April 2015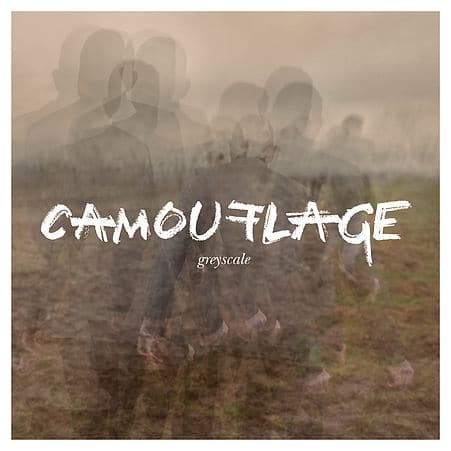 Title: Greyscale
Here's a bit of a novelty (although, if you read on, maybe not). This German synth-pop trio was created in 1984. Featuring the talents of Marcus Meyn and keyboardists/programmers Heiko Maile plus Oliver Kreyssig, the band emerged from a slightly weird radio-sponsored song contest in 1986. They won it, in fact, then entered the German single charts with a single called The Great Commandment. German fame and album releases followed.
I must admit that, upon hearing the band's new album, they sounded a bit like Re-Flex. Remember that lot from the 80s? The Politics of Dancing, anyone? Then, as the album progressed I changed my mind. There was something about the vocal delivery. The musical arrangements. Who was it they reminded me of… That was it! Depeche Mode. Late period Depeche Mode, in fact. The track Laughing is a dead ringer. In fact, the band should have received a visit from DM's solicitor by now for copyright breaches.
But, look, I'm not overly judgmental. I don't like to label any band after listening to one song. We all have our inspirations and we all like to indulge so I dialled up In The Cloud. See? There you are! This track is totally different. It sounds like Depeche Mo…oh, hang on. No. Next track, next track.
Well, Count On Me features a certain Peter Heppner (front man of German synth-pop outfit Wolfsheim) so we should be on firmer ground. So what do we have? How about Depeche Mode and David Bowie? Oh good grief. Next tack, next track.
Track nine. Maybe they've got the DM thing out of their system by now. Light Grey. There. Can't be more safer than that. Unless they start apeing The Cure. But, surely not, eh? Hahaha. So, moody, synths and, after a few seconds? It ends. Not that one then, next track. End Of Words actually sounds less like Depeche Mode and more like…like…Camouflage, maybe? Possibly. Hmmm.
Somewhere in this album is a bunch of individuals just dying to produce some original material. Look, if and when you find them, let me know will you? I'm on Facebook.