The Article
The Byrds: Jangly bits are out, Twangy bits are in
8th May 2017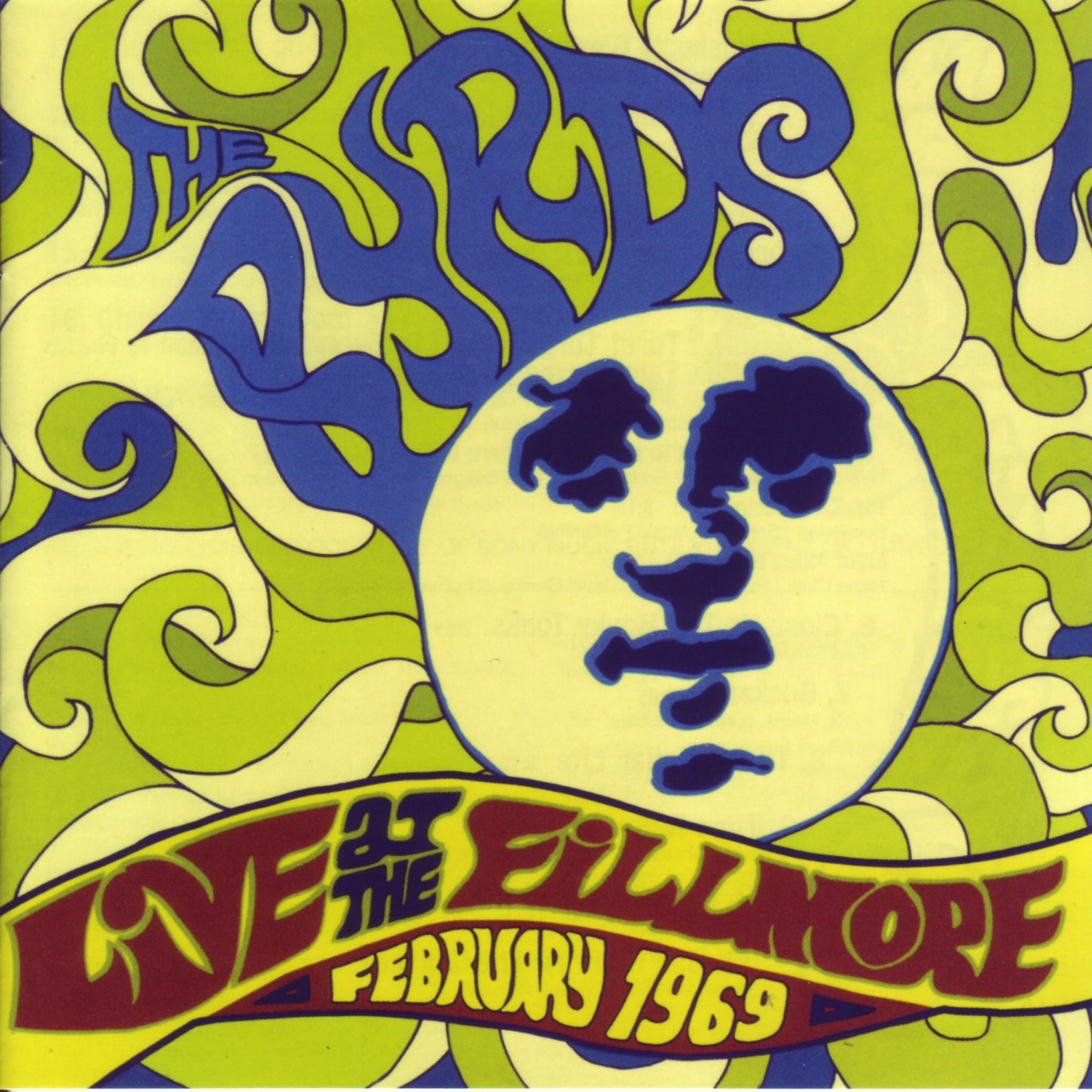 Title: Live at the Fillmore, February 1969
Label: Floating World
This disc represents an interesting time for The Byrds.
Only a year before, original band members Roger McGuinn and Christ Hillman had seen a mini-exodus of other original band members and the introduction of Gram Parsons and Kevin Kelly. The subsequent LP release, Sweetheart of the Rodeo, proved to be divisive addition to the LP discography because it moved away from the trademark jangly guitar towards full on country music and then country-rock.
The classic Byrds sound had gone. Parsons then left six months after he'd been largely responsible for the gene change. Worse, Chris Hillman left just two to three months before this live gig. From this position onwards, The Byrds became a vehicle for Roger McGuinn with a rolling line-up of backing musicians. His inconsistent songwriting showed how much he needed the original line-up to provide a group ethic towards original material. 'Twas ever thus, though. All bands tend to provide the same balance and forward motion. It tends to be the principle reason for their success in he first place.
McGuinn was and still is a very likeable character in musical terms, though. He's created many gems and his guitar playing was most appealing and so fans persisted and hung on for the ride, despite many grumblings during it.
Which is where this album comes in. It was recorded by the Columbia staffers at an early show and includes McGuinn plus Clarence White (guitars), John York (bass) and Gene Parsons (drums).
Mastering cannot be perfect: this is a live concert. An imperfect recording situation. That said, the overall nature of the sound is on the bright side as treble is slightly pinched, upper mids are rushed and compressed while bass blooms. The overall arrangement remains nicely balanced to provide focus on the McGuinn vocals and supporting band, and in that order, while the audience never dominates. Instumental separation is good and the soundstage is relatively wide which helps the air and space during the presentation.
The sound here is country rock with songs deriving from Sweetheart plus the Dr. Byrds & Mr. Hyde LP while the classic hits are touched upon during the concert as a three-song medley. You'll also find a few covers here. It's a fine, although not outstanding, concert but fans will find it a fascinating snapshot of the band's ongoing evolution. As such, it's essential as a historical document of the group.