The Article
Booker T. & The MG'S: Part of the Stax Classics Range
6th June 2017
Stax Classis
The Rhino record outfit is taking a full year to celebrate the sixtieth birthday of the legendary Stax label, partnering with Concord to release a host of CDs and vinyl. Each CD release features twelve tracks with new liner notes.
This CD release is quite apt as an introductory and representative release because the group were effectively the Stax house band, playing behind a host of stars and appearing on many of the Stax label hits. The four-piece outdoor offered a selection of their own hits, of course including Green Onions, Hip Hug-Her and Time is Tight.
Playing the classic Green Onions track, I was pleasantly surprised at the mastering quality which demands at least a semblance of dynamic range to work at all. As with all modern commercial CDs, there is a slice of compression here but there's nothing to really worry about, certainly nothing too offensive I was able to up the volume and not have my ears frazzled by the hash guitar sounds from Steve Cropper. His string plucking interjections can offer bright crescendos that easily betray excessive peak limiting. This track managed to survive without too many problems.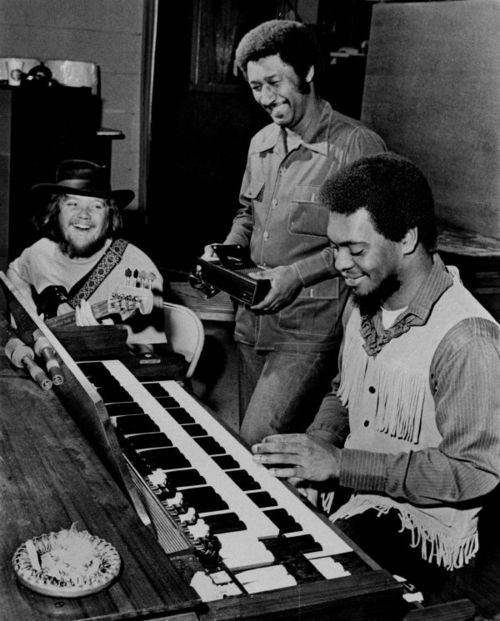 Hip Hug-Her was another case in point, although this time the Hammond organ often threatens to feature its own issues as its high notes threaten to be squeezed. Rhino should be congratulated in taking a measure of time and effort with these releases.
Also look out for other Stax Classics from Sam & Dave (including Hold On! I'm Comin' and You Don't Know Like I Know, Carla Thomas (offering B-A-B-Y) and Otis Redding (with (Sittin' On) The Dock of the Bay). Look out for future release from the lies of The Dramatics, Isaac Hayes, William Bell, Albert King, The Staple Singers and Johnnie Taylor.