The Article
Blue Mitchell
11th November 2015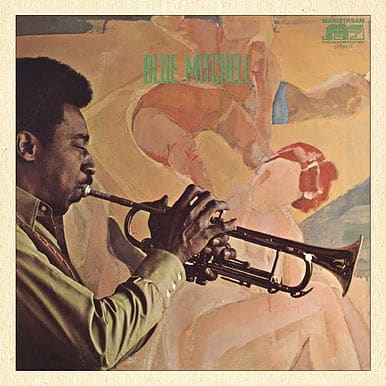 CD Title: Blue Mitchell
Born in Florida, Blue Mitchell was most active and noticeable during the 50s when he was a successful member of Horace Silver's quintet. He had a soulful trumpet sound that promoted the soul-jazz sub-genre. In fact, many other artists, looking to explore this sector around 1958-1964, would look towards Mitchell for guidance.
Blue Note always had their eye on Mitchell. In fact, when Silver disbanded his group, Mitchell was immediately signed up to the label. The result was a productive series of Blue Note albums that were, in many respects, multi-layered producing music that was easily accessible and music that was quite complex in its structure. It was as if Mitchell was searching for a way to reach his audience but also holding no qualms about exploring other genres that he could use within his own ouvre. Maybe this was why he joined both the Ray Charles Orchestra and later John Mayall.
He would sign to Bob Shad's Mainstream label in 1970. What followed was this CD, a sort of acoustic jazz album with sax man, Jimmy Forrest, that still included plenty of soul, that was helped by the additional contributions from the likes of pianist Walter Bishop Jr., Doug Sides on drums an Larry Gales on bass.
Highlights include the beautiful Soul Village which is melodic and musical with effective uses of minor chords that drags you into a hypnotic groove but also Mi Hermano which is an incessant, relentless back beat interrupted by brass flirtations.
This often mesmerising album might only be five tracks long but it offers some of the most beautiful arrangements seen from this period of jazz. An album that you can easily lose yourself in.