The Article
Belgium Popcorn: Sweet 'n Salty Popcorn
12th December 2015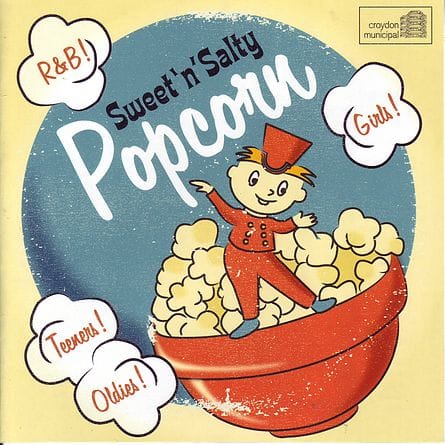 Title: Sweet 'n Salty Popcorn
Well, this is a weird one and no mistake. Popcorn, you see, is a 'scene'. A retro scene. One that was created in…Belgium. Yes, I know. Bear with me.
In the town of Vrasene, 10 miles west of Antwerp, there was a cafe called De Oude Hoos that held dance contests. The most popular of many held there was the slow swing. This dance became so popular the cafe turned into a club and was renamed The Popcorn, after a James Brown hit. This was around 1969.
The DJ there, Gibbe Govaert, developed a unique style to match the slow swing, playing early soul. Often, records were slowed down to the required beat. The Marvelettes' Please Mr Postman would have been heard at a martial beat, for example. Other clubs opened up to play, what was termed as, 'Popcorn oldies'.
Radio station began to support the music. Genre rarities started to fetch very high prices. This was all happening in Belgium, don't forget. Only in Belgium. No-one outside of the country knew anything about this scene. Yet, many people blame Popcorn for the 80s New Beat and Aeroplane's more recent Balearic sound.
Popcorn is a sort of Northern soul scene in construction and implementation. Saying that, some Popcorn tracks made it to the Northern soul scene. Tracks like Sam Fletcher's I'd Think It Over and Johnny Maestro's I'm Stepping Out Of The Picture owe their modern day existence to Belgium Popcorn.
Don't think that Popcorn is all soul, though. Far from it, as this compilation proves. Here we have Johnny Nash's Some Of Your Lovin', Tony Martin's She Makes A Nice Cup Of Tea and Little Eva's Continental Strut.
A fascinating selection and a fascinating cultural phenomenon.