The Article
Banco de Gaia's Last Train to Lhasa: 20th Anniversary Edition
12th July 2016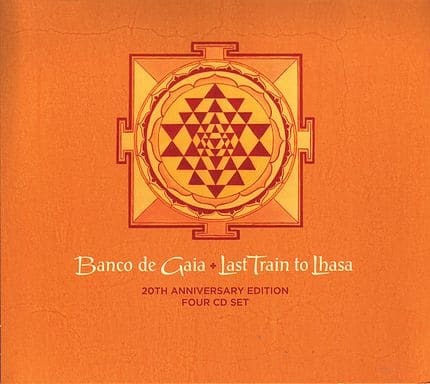 Title: Last Train to Lhasa: 20th Anniversary Edition
My god, has it been 20 years already?
The title track to this album was part of my musical renaissance which included outfits such as The Orb, Black Dog, Future Sound of London, HIA, Autechre and Orbital.
The 'band' isn't. Stemming from the acid house scene, Banco de Gaia is Toby Marks and a reflection of his interest in Eastern and Arabic music. In his work, you can hear many samples of the same from indigenous areas plus a host or ambient dub rhythms.
Marks began his career by releasing cassette-only albums via the Planet Dog record label with the Desert Wind EP appearing on disc in 1993. His first such album was the excellent Maya and this album followed in 1995. The original double album was seen by many as a concept piece that tracked the commercial invasion of Tibet by Chinese merchants hoping to overrun the peaceful country but it isn't really. It only features one Tibetan sample, for example. It's more of a multicultural exploration.
Marks is now back with an expanded version of that album over four CDs, limited to 3,000 copies with a printed number on the rear of each copy. There are no download or streaming versions of this one so the physical copy will be the only edition available. The extra space allows previously unheard alternative and extended ambient mixes as well as a handful of fresh remixes by like-minded artists (on CD4).
The first disc features the original album (fully re-mastered by Banco de Gaia) plus the previously unreleased Eagle. The next two discs feature extended mixes of the original album tracks, with some previously only available on a limited edition pressing which came out 20 years ago and others unreleased until now.
The album and the extra material send me, at least, back to those heady days when ambient dub, new age shops and millions of NASA-sourced moon-landing/walking samples roamed the land. The Eastern-rhythms and futuristic synth sounds on this set combine well to form a tasty sonic melange.